VERDICT
REASONS TO BUY
REASONS TO AVOID
The best laptops for video editing are crucial if you're trying to get any creative work or screen recording done on the road. You can't just get the priciest or most kitted out machine for your editing needs. You need to consider some specific things to get a laptop that will work for you.
You will, of course, need a powerful machine with a quality graphics card and speedy memory. But, you also need a top-notch display with excellent color accuracy and a high enough resolution for your work. The laptop also needs to be compatible with whatever apps you're using, from video editors, video converter software to DVD burning software you use.
And, it needs to be easy to use on-the-go. Most specced out portables are fairly bulky, but you can find Ultrabooks and some thin and light laptops that can do the job, if you're willing to pay. 
Since there are so many portables out there, we've put this guide together to help you find something that will best fit your needs. The best laptops for video editing are also great all-around portables and many of them also make our best laptop and workstation lists.  
Don't forget to check out our exclusive price comparison tool to find the best deals on your next video editing device.
We've also featured the best PC for video editing
| Specs | Minimum | Recommended | Ideal |
| --- | --- | --- | --- |
| Editing resolution | 1080p (1920 x 1080) | 4K (3840 x 2160) | 4K (3840 x 2160) |
| Processor | 8th Generation Core i5 or equivalent AMD Ryzen | 8-core Intel CPU or equivalent AMD | Intel Xeon or better |
| Memory | 16GB | 32GB | 64GB |
| Storage | 256GB SSD | 256GB NVMe PCIe SSD | 1TB NVMe PCIe SSD (RAID-0) |
| Screen | Full HD | 4K | 8K |
| Video card | Integrated | Discrete | Nvidia RTX or AMD Radeon Pro |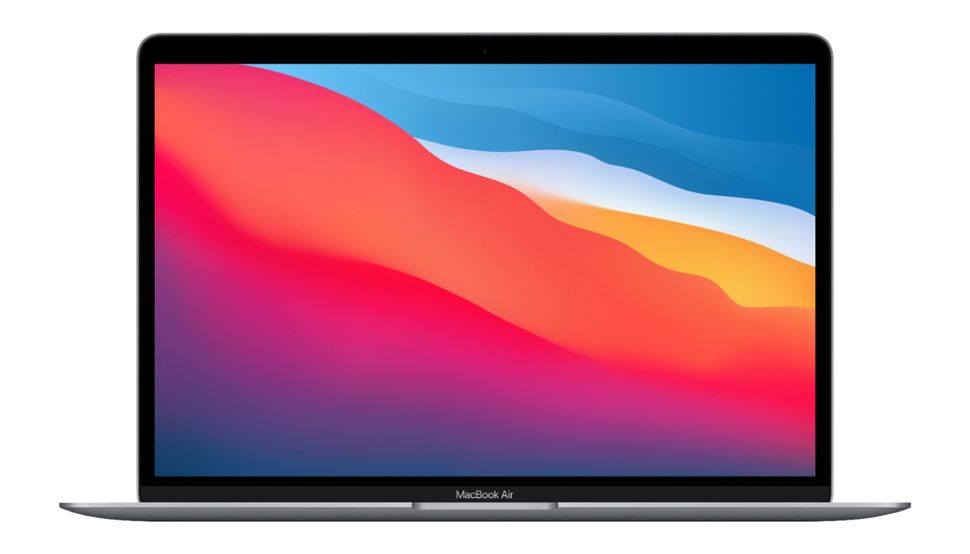 Apple topped last year off with a bang, rolling out their much-talked-about M1 silicon chip that's so far been a real game-changer. And, the first laptop to receive it is the company's thinnest and lightest, putting it on the list of the most exciting Apple laptops of recent years. 
With this new chip, the MacBook Air is better than ever, touting excellent performance alongside its brilliant battery life – without raising the price to keep it (fairly) affordable still. This is the best thin and light laptop for pretty much everyone.
As an example of things to come, Adobe has just released another set of results for Premiere Pro running on Apple M1 and the results are stunning. Scene Edit Detection, powered by Adobe Sensei, is at least 430 percent faster on an Apple M1. Premiere Pro with native support for Apple M1 is coming soon, but you can try it right now in Beta.
Expect more video editing software developers to jump on the "native" bandwagon over time as they transition to Apple's game changing processing platform.
Read the full MacBook Air (M1, 2020) review
Browse more MacBook Air sales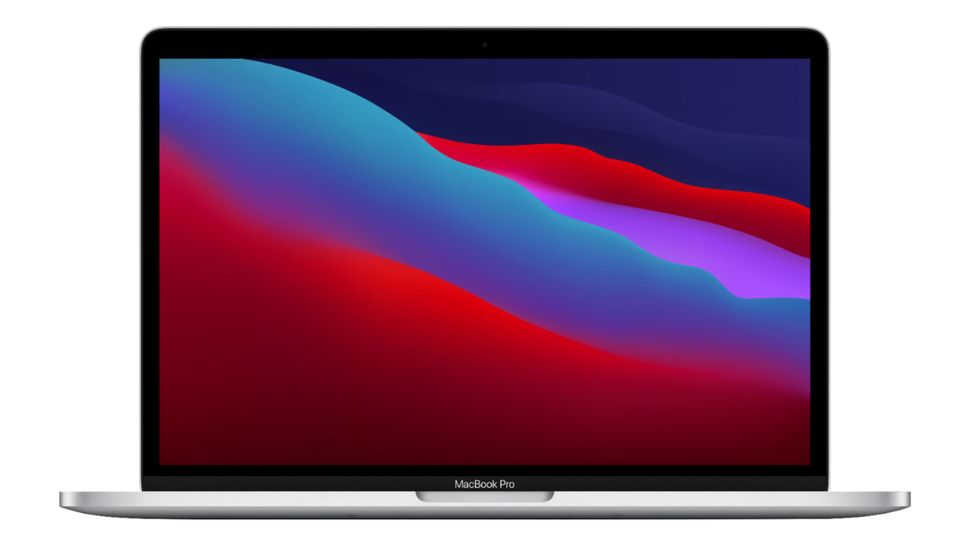 The MacBook Pro 13-inch (M1, 2020) may not have gotten a massive design overhaul, but what it lacks in that department, it makes up for big time in performance and battery life. 
Thanks to Apple's groundbreaking M1 chip, the new MacBook Pro 13-inch delivers excellent performance and exceptional battery life. Its performance is so impressive, in fact, that it can easily handle 4K – and even 8K – videos. If you're looking for a powerful laptop that keeps things small and lightweight, this is among the best video editing laptops money can buy.
Combined with macOS Big Sur, this laptop paves the way to video editing on another level, on par – dare with say – with the best that Windows offered but in a very neatly packed chassis and at a price point that's not absurdly expensive. Shame though that  you can't get more than 16GB memory or more than 2TB SSD storage.
Read the full MacBook Pro 13-inch (M1, 2020) review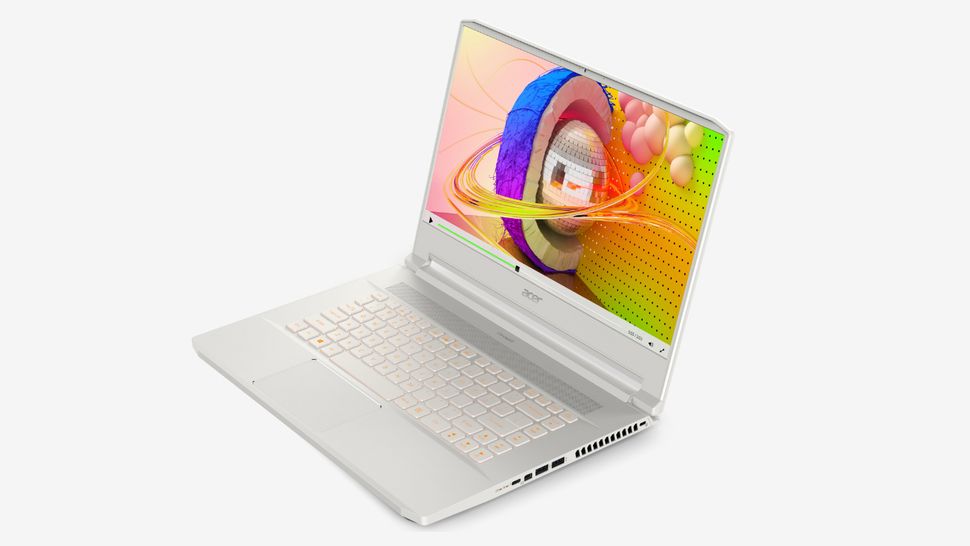 The formidable Acer ConceptD 7 is capable of handling complex and demanding tasks such as intensive video editing, thanks in large part to its Nvidia RTX graphics. Clearly designed specifically with creative professionals in mind, including filmmakers and videographers, it boasts that sheer power you'll find in gaming laptops. 
Beyond that excellent performance it delivers, it also offers decent port selection, a minimalist solid white design and that stunning Pantone-validated 4K IPS display. Obviously, it's still pretty pricey, but no professional's tool comes cheap. If you're looking for a Windows-powered MacBook alternative for video editing, it's certainly among the best video editing laptops.
Read the full Acer ConceptD 7 review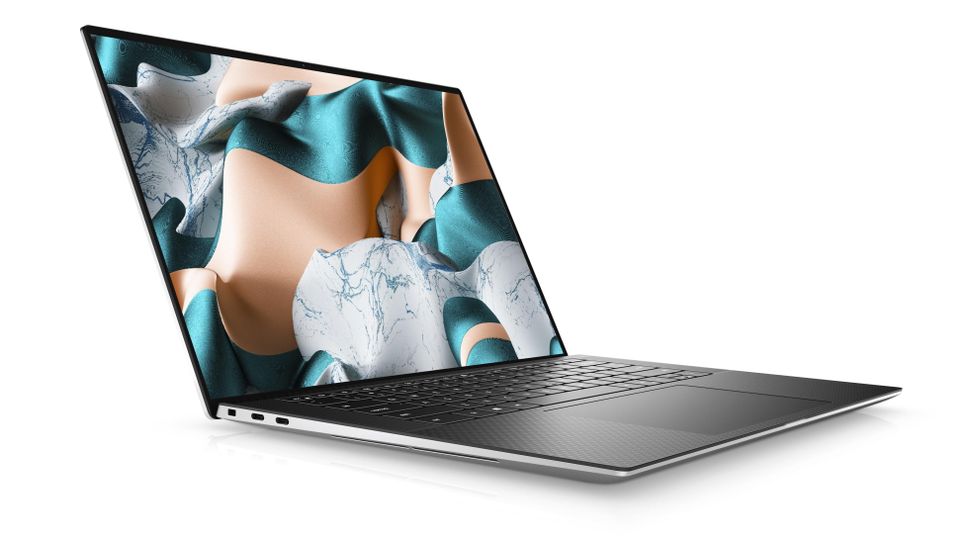 The Dell XPS 15 (2021) continues the XPS line's tradition of being an excellent video editing tool, as well as one of the best Dell laptops out there. While it doesn't stray too far from its predecessor, it's a performance machine in a portable package. With up to an Nvidia GeForce RTX 3050 Ti, you should be able to handle most of your creative work without breaking a sweat. And though it can handle some gaming, it is admittedly a bit underpowered compared to some of the competition. But, it comes with a gorgeous display, great battery life, and a price that makes this probably the best mid-range option out there.
The world's first gaming ultrabook is back with updated internals. Unlike most gaming laptops out there, this offering from Razer is incredibly thin – so thin, in fact, it's thinner than a MacBook Pro 16-inch. While that forces it to sacrifice a bit of power, it still delivers a solid gaming performance that's good enough for video editing while on the go. The fact that it offers a 1080p display with 120GHz refresh rate and four stereo speakers capable of delivering 7.1 surround sound using THX Spatial Audio helps as well.
Read the full Razer Blade Stealth 13 (Late 2020) review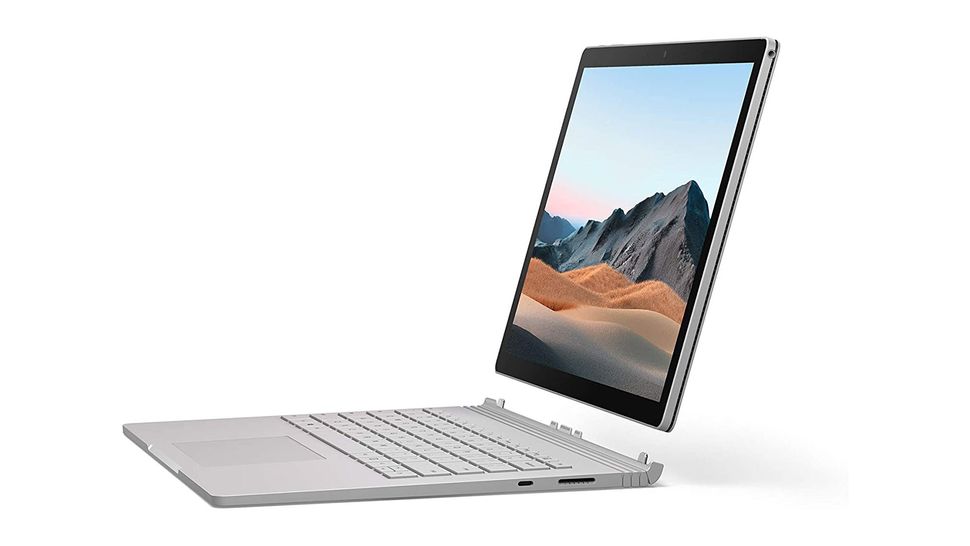 In many ways, the Surface Book 3 is an example of just how far the best laptops have come in just a few short years. It has an extremely premium piece of kit – with one of the best displays we've used in a laptop, a keyboard that will put the MacBook Pro's new Magic Keyboards to shame, and a hybrid design that's great for creative tasks. More specifically for what you're looking for, this follow up to the outstanding Surface Book 2 has configurations with a discrete GPU and more RAM than everyday consumers will ever need. That makes the Surface Book 3 an amazing choice for content creators and one of the best video editing laptops currently on offer.
Read the full Microsoft Surface Book 3 review
The Dell XPS 17 (2021) may be pricey but it has the kind of performance to tackle all your video editing needs. With specs of up to an Intel Core i9 CPU, 64GB of RAM, and an Nvidia RTX GeForce 3060, you can even dabble in 4K video editing, especially if you splurge for that gorgeous UHD display. On top of that, all this performance fits in a 0.77-inch thick machine making this 17-inch laptop surprisingly portable. While the XPS 17 does come at a premium and could come with a few more ports, it is a great machine for a creative professional.
Read the full review: Dell XPS 17 (2021)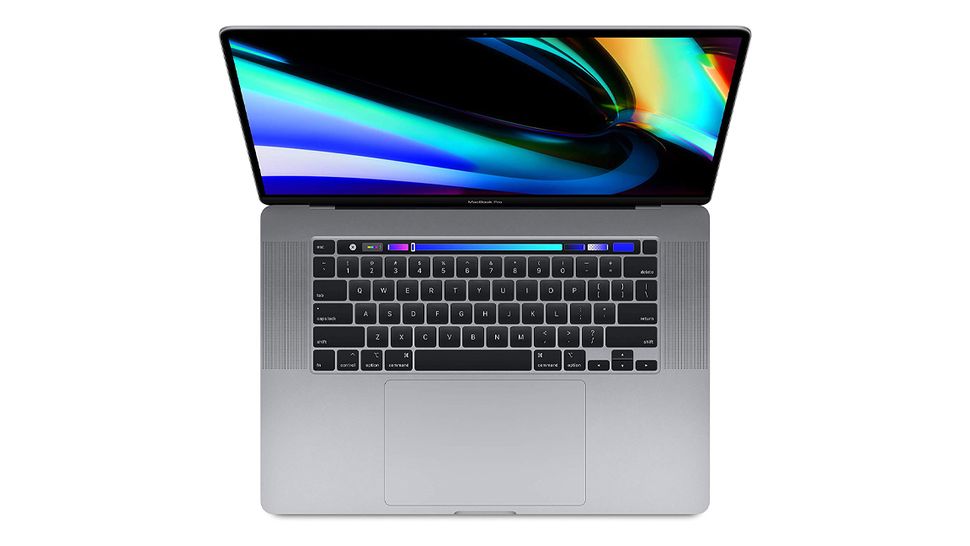 As thin, light and sleek as ever, the MacBook Pro (16-inch, 2019) doesn't actually feel like a 16-inch behemoth. If you're worried that this was going to be bulky and awkward to use, don't be. This laptop will feel just as compact as the 15-inch MacBook Pros that preceded it and more than any other 16-inch laptops out there. So that in situations when you need to take it with you at your shooting locations, you won't have to worry about it being a pain. And, you're also getting that extra real estate on that stunning display – not to mention that 9th-generation Intel Core chip and AMD Radeon Pro 5300M or 5500M graphics card, which should get your through your intensive video editing workflow without fuss. The incredible speakers and much improved keyboard are just cherries on top.
Read the full MacBook Pro (16-inch, 2019) review
Check out the latest cheap MacBook Pro deals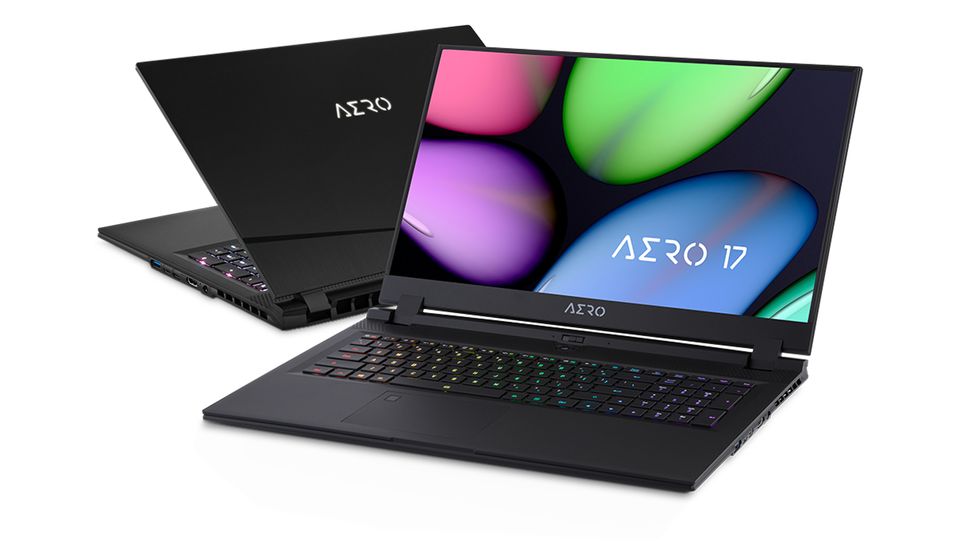 One of the most powerful mobile workstations out there, the Gigabyte Aero 17 (2021) comes with a lot of power, a gorgeous display, and a whole lotta ports. Best yet, it's priced well below its less-powerful rivals, making it a better proposition even if you have a more flexible budget. It isn't by any means perfect. The battery life could use a bit of a boost, for example. But, for how much you're paying and for the other things you're getting in return, it's a minuscule sacrifice.
Read the full Gigabyte Aero 17 (2021) review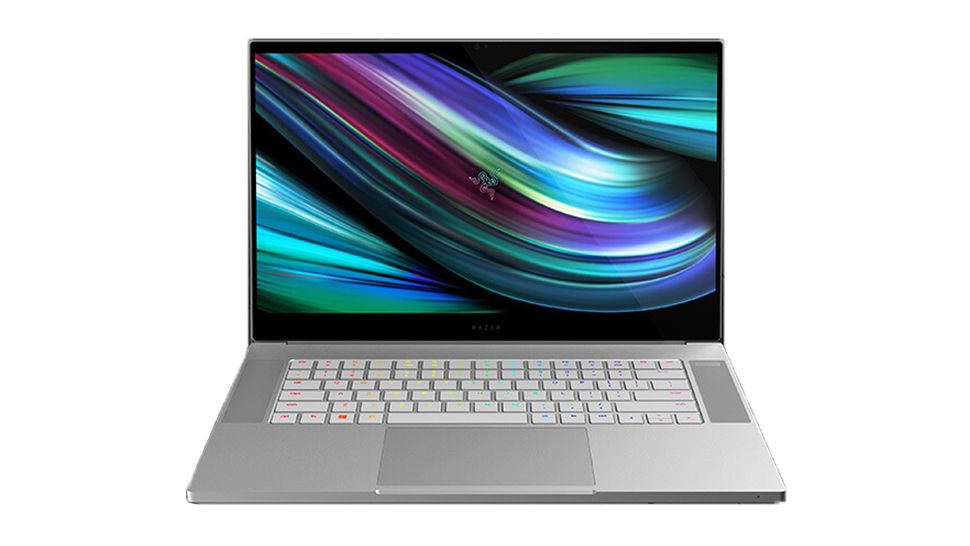 If you want the most powerful laptop ever made and money is no object, then the Razer Blade 15 Studio Edition (2020) might just be the best video editing laptop for you. This gorgeous, smart-looking mobile workstation will give some of the most powerful desktop PCs a good workout, running for their money, showcasing prowess in complex tasks like 3D animation and video rendering. That's while delivering a delicious 4K touchscreen display with 100% DCI-P3 color gamut, perfect for creative pros and accomplished multi-taskers. Of course, it'll also set you back a hefty sum. But, if you've got the dough, this has all the serious firepower you need.
Read the full Razer Blade 15 Studio Edition (2020) review
Buying a video editing laptop? Here's what experts say
We reached out to Michel Yavercovski, Senior Director of Product Management for Corel video products, to get his expert opinions about choosing a creative computer.
"There are a few key things to look for when buying a video editing laptop and of course, when you're talking about video, the better the hardware, the smoother and more responsive your editing experience will be. Whether you're talking about our Pinnacle Studio or VideoStudio products, both have been designed to take full benefit of your hardware to make video editing as fast and efficient as possible." Michel said.
"First, you'll want to look for a system with a powerful multicore processor — the Intel Core i7 product line is a good choice to get started with — and our software has been optimized to take advantage of multithreading so you can get the most out of these impressive chips. A powerful processor will also give you a seamless experience when working with today's popular formats and creative features like multi-camera and 360° video support. 4K video can create huge file sizes, so you'll also want to make sure the device has a large and fast SSD storage drive that can read and write large video files without any hang-ups."
"Video editing takes up a lot of memory, so shop for a system that has between 16GB and 32GB of RAM to keep things running smoothly. And, of course, a 64-bit version of Windows 10 is a must. " he added.
"Then, when considering graphics cards, look for the latest NVIDIA GeForce RTX or GTX series as well as Intel Iris or HD Graphics for overall faster processing and editing. Most advanced graphics cards will also have HEVC support, enabling the use of this advanced video format in your productions."
"Since you'll be working primarily on one screen when you're on the go, make sure the laptop's built-in monitor produces crisp images and has accurate color rendering. It's also ideal to have a system that will support multiple screens for when you're back in your main work space. Lastly, I always advise users to either plug in their laptops or adjust the power settings for high performance since many notebooks default to power-saving features when they're running on battery which can impact performance. You may have to accept a shorter battery life, but it will ensure faster processing for a great editing experience."
Six ways to speed up your editing life
Hugely experienced edit trainer and colourist, Darren Mostyn, guides us through some essential steps to accelerate editing routines in a bid to make your workflow even more efficient.
I have been editing for over 25 years and thought I would share some of my best tips on how to speed up your editing skills. Most of this advice applies to any editing application. Even a 1% or 2% increase in speed could improve your productivity by over half an hour a week. That's time you can take off and enjoy or add to the workload and increase your income. Having worked in broadcast sport and live events editing for around a decade, I had to edit super-fast to turn highlights of live action around in some crazy tight deadlines.
Before we get in to the steps, here's something to keep in mind. Editing quickly is not necessarily why we are employed. But by being quick at the mechanical process of editing also leaves more time for the 'real' job – crafting the story, supporting the performances, controlling the pace and engaging the audience, etc.
Learn your keyboard shortcuts. My first piece of advice is to know your keyboard shortcuts inside out. Any menu that you use more than twice a day will likely have a keyboard shortcut or can be mapped to a keyboard. Just take the time to find the shortcut and practise using it. You may find this slows you down to start with, but it will increase your speed over time. Force yourself to use the shortcuts.  Combine that with using a dedicated colour coded keyboard available for most NLEs by third party keyboard manufacturers. DaVinci Resolve users like myself can use a dedicated keyboard called the Speed Editor (ed: Other popular video editing applications are likely to have bespoke consoles as well). Don't forget that you can change shortcuts if you need to – I spent many years alternating between Avid, Final Cut Pro 7 and Adobe Premiere, so now when I edit I have a set of shortcuts that are a hybrid. How flexible you can be will depend on your NLE. 
Get training. Invest in some quality training. Whilst this may seem like an expensive outlay, the return on investment can be rewarding. Spending hours looking at YouTube channels hoping that the information is correct can be a potential waste of your time. A structured course will give you more confidence in playing with new techniques – you may find you have been working in a certain way for years only to discover there is a much easier and quicker approach available. 
Time management. Your mind will be far more productive if you take breaks. It is believed that 2-3 hours of concentrated work, followed by a short break, is far more effective than 4 or 5 hours straight editing. Get all the emails and social media checks done in the break, but actually take a break from your screen too. Go for a walk or something active, then carry on working for a few more hours – it is good for your body not to be sat in a chair for hours on end. You'll come back with higher levels of concentration. Be comfortable – this applies to everything. Nothing slows you down more than a bad back or an aching wrist. Invest in a good ergonomic chair or even a standing desk and make sure your monitors are at the right height.
Cheap media is a false economy Use faster hard drives and quality card readers if you are responsible for transferring data. Cheap hard drives and card readers will slow down your transfer speeds considerably. I invested in a decent USB hub after years of using cheap ones and the transfer times are lightning quick. If you can get your data onto SSD drives, you will save so much time over regular drives. Editing and rendering times will also benefit from faster hard drives. You can consider making proxy files from your footage to help with workflow bottlenecks you may encounter on slower machines.If we are making proxies for use in an Avid workflow, we use DaVinci Resolve to generate them as it is quicker.
Use a decent computer. Learn your NLE's proxy workflow if your computer is struggling. Two monitors or an Ultrawide monitor will help you organise your edit and a third monitor for previewing full screen is ideal. Nothing is more frustrating than being slowed down by the hardware. (ed: The jury is still out on screen resolution)
Freshen up your human interface. A Wacom digitizing tablet and pen will not only speed up your editing but also reduce fatigue in your wrist. I have not used a mouse since discovering Wacom tablets around 20 years ago. I have a small portable size tablet that I can take on the road with me if I am working away from the studio. I currently use an Intuos 3, which is old now, but they are built so well that it still works like new. The fact that I can keep the pen in my hand at all times makes it faster for me to work. Once you have set them up correctly for your comfort and assigned shortcuts to the keys, you will never need a mouse again. If you have to draw any masks or audio levels, it is far easier to use the pen. It takes a bit of getting used to and will slow you down at the start, but you will soon gain speed.
Check out all the best cheap laptop deals available now


Source from www.techradar.com