While we'd love to just recommend one camera phone and call it a day, this niche in the handset market is more complicated. The best camera phone won't be the same for everyone, as different phones take very different approaches to photography. Do you want the lens overload and extensive zoom of the Samsung Galaxy S21 Ultra? The point and shoot simplicity of the iPhone 12? Or the excellent software of the Google Pixel 5?
Perhaps you want to get in close with macro shots, or maybe you're more interested in selfies. Then there are other considerations like megapixel counts, low light performance, and more.
So the choice can be overwhelming, but to help you decide we've put this guide together, highlighting the very best camera phones overall. These won't all fit everyone equally, but we've included an overview of each, so you can see their strengths and weaknesses and make an informed decision.
If you just want the best of the best though, we've got you covered there too, as this list is ranked according to our own personal preference, so you'll find our star pick in the number one slot.
But if nothing seems quite right don't despair, because the Google Pixel 6 and Pixel 6 Pro will be going on sale soon and are likely to make this list once we've put them through a full review. We're also getting our hands on the iPhone 13 range imminently, which we expect to rank highly among the best smartphone cameras of the year.
Best camera phone 2021
While the Samsung Galaxy S20 Ultra's camera didn't quite deliver on its promise, the Samsung Galaxy S21 Ultra's very much does.
As with everything in the S21 Ultra, the camera is top-end, with a 108MP f/1.8 main snapper, a 12MP f/2.2 ultra-wide one, and – in a move that's pretty much unheard of on phones – two telephoto cameras. These are both 10MP, but one has an f/2.4 aperture and allows for 3x optical zoom, while the other has an f/4.9 aperture and allows for a massive 10x optical zoom.
And the results are as impressive as the numbers – so much so that we labeled this the best camera zoom on a phone in our Samsung Galaxy S21 Ultra review.
Non-zoomed shots look great too, though sometimes not as good as the best rivals. But coupled with a wealth of camera modes, including new additions like Director's View (which lets you shoot video with both the front and rear cameras at the same time), along with a highly capable 40MP front-facing camera, this makes for a smartphone photographer's dream.
Read our full Samsung Galaxy S21 Ultra review
You might be surprised to see the Huawei Mate 40 Pro here – after all, it's a phone that we only gave 3.5 stars to, and it's nowhere near our best smartphone list. But the reason we can't rank it higher in general is everything to do with its limited app situation (due to not having access to the Google Play Store) and nothing to do with its cameras.
In fact, its cameras are exceptional. It has a 50MP f/1.9 main camera, a 12MP f/3.4 periscope one (with 5x optical zoom), and a 20MP f/1.8 ultra-wide one.
While that's not quite as many lenses as some rivals, it's got all the most important kinds accounted for, and they all perform very well.
From portrait shots to wide landscapes, zoomed photos, and close up subjects, we found in our review that the Huawei Mate 40 Pro could cope brilliantly with just about every kind of photo. It even does a great job in low-light conditions.
And while our focus is the rear snappers, the Huawei Mate 40 Pro also has a decent setup on the front, with a 13MP f/2.4 camera joined by a time-of-flight (ToF) sensor for sensing depth.
There are loads of photography modes and tools available on the Huawei Mate 40 Pro as well, from a light painting feature to a dedicated moon photography mode.
Read our full Huawei Mate 40 Pro review
The iPhone 12 Pro Max isn't the best smartphone, but it is very close to being the best camera phone. It includes a 12MP f/1.6 main snapper, a 12MP f/2.2 telephoto one (with 2.5x optical zoom), a 12MP f/2.4 ultra-wide one, and even a LiDAR scanner, which enables Night Mode portraits.
In fact night – and low light in general – is something the iPhone 12 Pro Max has far less issue with than most smartphones, thanks in part to a large sensor that can take in a lot of light. Night Mode is also usable with both the main and ultra-wide sensor, so you're not limited in the types of photos you can take at night.
Smart HDR 3 meanwhile is a new feature for the range which combines multiple exposures to create the best picture possible – which is something that can benefit your shots no matter what the light is like.
The onboard editing options are great too, and with Dolby Vision supported for videos it's not just stills that the iPhone 12 Pro Max excels at.
All in all it's an excellent setup, with every lens performing well. This is only a slightly better camera phone than the iPhone 12 Pro, but it still has the edge, making it the best iPhone for photography.
Read our full iPhone 12 Pro Max review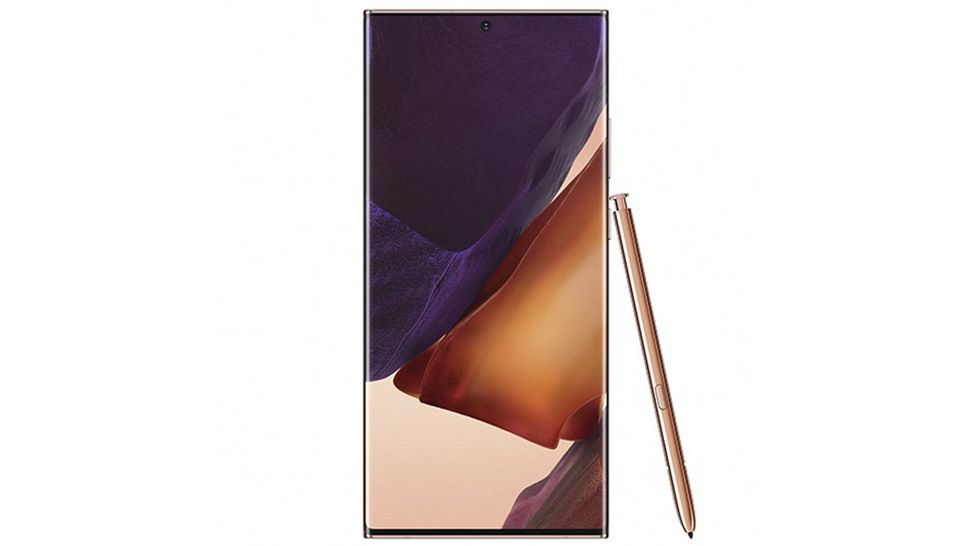 The Samsung Galaxy Note 20 Ultra has a high-spec camera, but it's the telephoto camera that really stands out. This is a 12MP f/3.0 snapper with 5x optical zoom and 50x digital zoom.
Both of those specs are impressive, and while the S20 Ultra offers 100x digital zoom, that was little more than a gimmick, with the Note 20 Ultra actually bettering that snapper thanks to a wider aperture and larger pixels.
And while the telephoto camera is the highlight, the Samsung Galaxy Note 20 Ultra's 108MP f/1.8 main camera and 12MP f/2.2 ultra-wide one also perform well.
The Note 20 Ultra's camera is also incredibly easy and fun to use, and it benefits from extras like 8K video and Single Take mode, which takes a bunch of photos and videos at the same time using the various lenses and modes, to increase the chance of you capturing something good.
Low-light photos aren't quite as detailed as some of the competition, such as the iPhone 12 Pro Max, but otherwise this is an exceptional camera setup.
Read our full Samsung Galaxy Note 20 Ultra review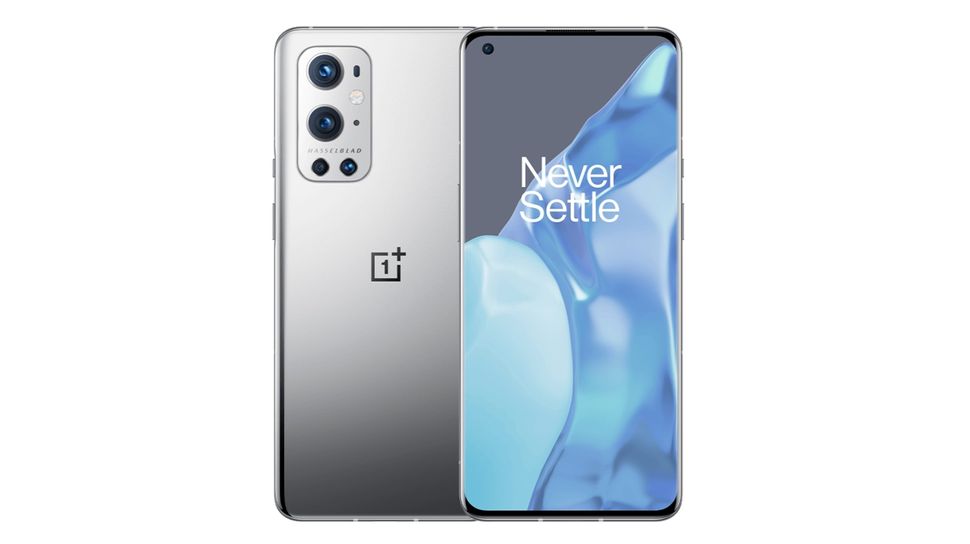 OnePlus phones aren't often included on this list, and while the OnePlus 9 Pro still doesn't threaten the top spot, it's by far the best camera phone the company has put out at the time of its launch.
It has a 48MP f/1.8 main camera, an 8MP f/2.4 telephoto one (with 3.3x optical zoom), a 50MP f/2.2 ultra-wide one, and a 2MP monochrome one, for boosting black and white shots. Of those, the ultra-wide is arguably the most notable, as it has a freeform lens design that reduces the 'barrel' distortion often found at the edges of ultra-wide shots taken on other phones.
The cameras on the OnePlus 9 Pro were also developed in collaboration with Hasselblad, though that collaboration mostly only extended to color calibration and the design of the camera app. We expect more from this partnership on future OnePlus phones, but even here the results are noticeable, with accurate colors in photos.
And while the OnePlus 9 Pro has powerful manual controls, it also works well when taking photos in auto, so this is a strong point-and-shoot choice. With video recording at up to 8K quality too, and a capable 16MP front-facing camera, the OnePlus 9 Pro is a good all-rounder as far as photography goes – and in most other ways.
Read our full OnePlus 9 Pro review
The Huawei P40 Pro is one of the best camera phones you can buy for under $1,000 / £900, it's that simple. In fact, for a certain type of photographer – one who values a telephoto camera – it's just the best camera phone around, period. 
Recommending it comes with its own set of caveats given the Huawei/Google situation though. That's why despite its extensive list of stellar features, you definitely need to read our P40 Pro review before picking one up. Irrespective of its software limitations though, its camera will knock your socks off.
The P40 Pro's Leica-branded imaging system is spearheaded by a brand new 50MP sensor, which uses RYYB (red yellow yellow blue) sub-pixel formation, like the 40MP P30 Pro before it. Huawei claims this makes its cameras better able to handle dark scenes like a champion, and we can attest to the fact the P40 Pro absolutely can. 
The main camera's lens is a pretty standard f/1.9 aperture on paper, but with a huge sensor size (for a smartphone) and OIS, combined with Huawei's mighty electronic image stabilization, it's still a low light star. This phone can pretty much see in the dark, even in automatic mode – something no other non-Huawei phones can do.
There's also a 40MP f/1.8 ultra-wide camera, a 12MP telephoto camera that's capable of 5x optical zoom or 50x digital zoom, and a time-of-flight (ToF) sensor for creating bokeh effects.
Photos taken on the P40 Pro are high on detail and low on noise. Unlike Samsung, Huawei's photos don't look overly sharpened, and while they aren't as natural and neutral as those taken on the Oppo Find X2 Pro, many will prefer Huawei's comparatively punchy style.
As far as zoom goes, while the P40 Pro may not get quite as close as the Galaxy S20 Ultra, the phone costs a lot less, and more importantly, delivers more consistent image quality across its cameras. 
The rest of the phone's hardware is top-tier, it looks a treat and has plenty of power, so if (and only if) you're comfortable with the Google-free software experience, the P40 Pro packs plenty to love.
Read our full Huawei P40 Pro review
At first glance the cameras on the iPhone 12 Pro look much the same as those on the iPhone 12 Pro Max, and it's true that they're not much different, but the iPhone 12 Pro Max does have the edge, thanks to a larger sensor on the main snapper, and improved zoom on the telephoto.
Still, the iPhone 12 Pro comes very close to matching it, and at a lower price. It has a 12MP f/1.6 main snapper with OIS, a 12MP f/2.0 telephoto camera with OIS and 2x optical zoom, and a 12MP f/2.4 ultra-wide camera. Like its larger sibling it also has a LiDAR scanner, which can be used to power augmented reality experiences and take Night Mode portrait shots.
As with the iPhone 12 Pro Max, Night Mode in general is really impressive here, allowing you to take bright, detailed shots where other phones would struggle, and you can use Night Mode with both the main and ultra-wide lenses.
The 12MP selfie camera also performs well, and there are handy features like Dolby Vision for video, and Smart HDR 3 for improved image processing.
Read our full iPhone 12 Pro review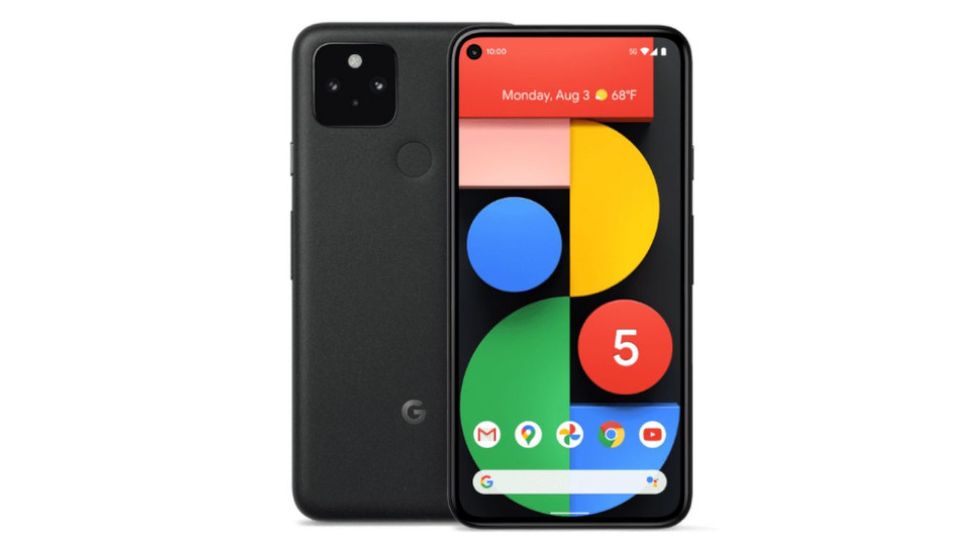 The Google Pixel 5 isn't a camera phone that wows with numbers. There are only two rear lenses for a start, giving you the choice of a 12.2MP f/1.7 main camera and a 16MP f.2.2 ultra-wide one. That also notably leaves the Pixel 5 without a dedicated telephoto lens.
However, we found that – particularly in good light – the Pixel 5 was capable of capturing crisp images with a strong color palette, and while low light performance is a step down, it still manages to capture accurate colors.
The ultra-wide lens also creates less distortion at the edge of images than many other ultra-wide options, and the Google Pixel 5 has a decent range of photo editing tools built in. Software features like Portrait Light also help the phone – letting you convincingly brighten faces and other subjects.
Read our full Google Pixel 5 review
The Samsung Galaxy S21 and Galaxy S21 Plus have a different camera configuration to the S21 Ultra, hence these phones ranking lower in our best camera phone list, but it's still a very impressive setup on each handset.
There's a 12MP f/1.8 main camera, a 12MP f/2.2 ultra-wide one, and a 64MP f/2.0 telephoto, making for a setup that's basically the same as the Samsung Galaxy S20's – but that phone's cameras still impress, and there are software improvements here.
Those improvements include things like new modes for Single Take. This mode lets the phone take a variety of photos and videos using all three cameras with a single button press, and now it includes a slow-mo option.
There's also now a Director's View mode, which lets you shoot with the front and rear cameras at the same time.
So you have a lot more options for your photographer's toolkit, and away from the new features the core camera experience is still great, whichever lens you're using – though the 3x hybrid optical zoom here is no match for the 10x offered by the Samsung Galaxy S21 Ultra.
Read our full Samsung Galaxy S21 review and Galaxy S21 Plus review
The iPhone 12 and iPhone 12 mini offer identical camera experiences, and are both a significant step down on that front from the Pro models. They aren't the absolute best iPhones for taking photos, but they're still fantastic.
These two lose the telephoto lens and LiDAR scanner, offering just a 12MP f/1.6 main camera and a 12MP f/2.2 ultra-wide one on the back, with a 12MP f/2.2 snapper on the front as well.
All three cameras perform well and – as with the rest of the iPhone 12 range – these two outperform most handsets in low light environments too – and that's true no matter which lens you're using, as Night Mode works across all of them.
The iPhone 12 and iPhone 12 mini also benefit from Smart HDR 3, which uses AI to optimize images, while for video you can take advantage of Dolby Vision, which should give your clips more pop.
Read our full iPhone 12 review and iPhone 12 mini review
Turn your snaps into a beautiful photo book – we've picked out the best


Source from www.techradar.com