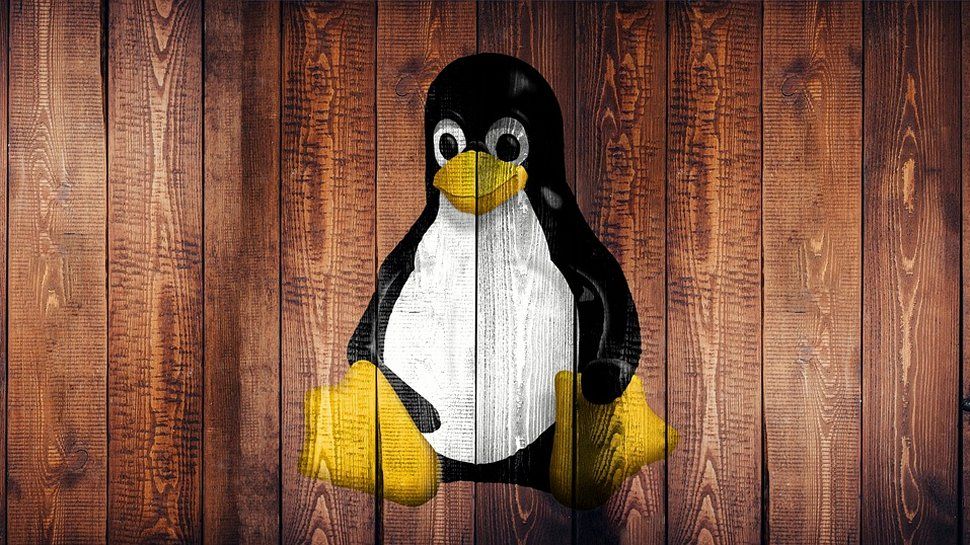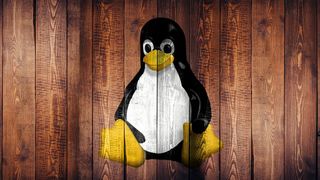 VERDICT
REASONS TO BUY
REASONS TO AVOID
Gaming on Linux has come a long way in the last half a decade. While it was always possible to game on Linux, the titles that worked flawlessly on the platform were few and far between.
Valve's announcement of their own Linux gaming distro proved to be a turning point, which made gaming publishers stand up and acknowledge the presence of the open source platform. The titles soon began trickling in, and now even major gaming studios are proudly showing off the penguin compatibility of their marquee titles. Thanks to initiatives such as Proton, Linux users get decent game play even on titles that were designed only for Windows.
Even before Valve got into the act, the flag bearers of gaming on Linux have been evergreen open source initiatives such as the WINE compatibility layer, gaming platforms like Lutris that rely on its strong community to power hundreds of gaming titles on Linux, and high-quality open source drivers from vendors such as AMD. 
Thanks to all these initiatives the open source operating system has not only proved itself as a very capable gaming platform, it can even sometimes outperform Windows.
In true open source fashion, you have a handful of options that'll help you create the perfect Linux environment for gaming. Here are some of the options on offer.
Best Raspberry Pi distros
Best Linux distros for privacy and security
Best Linux distros: which one is right for you?
10 of the most popular lightweight Linux distros
Best gaming distros at a glance: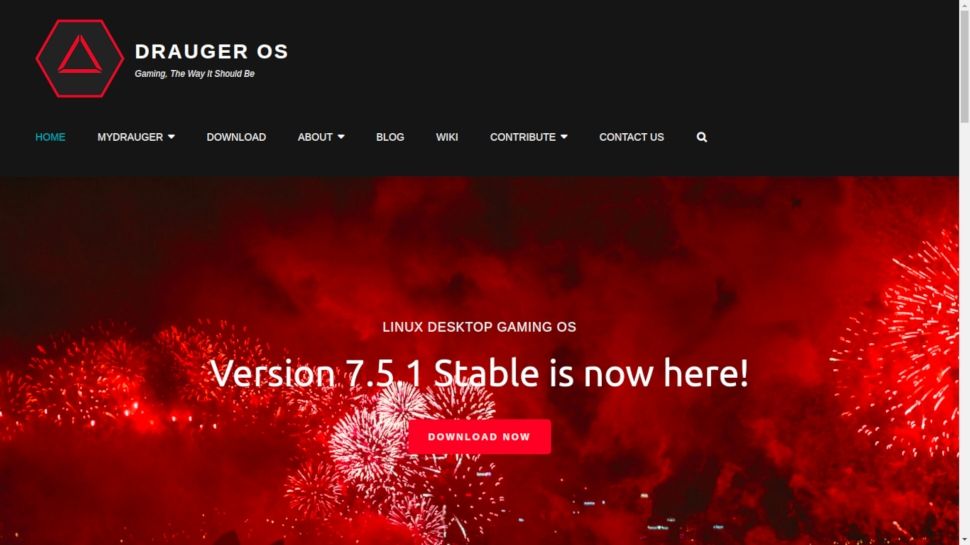 Drauger OS describes itself as a Linux Desktop Gaming OS. The distro is based off Ubuntu LTS releases and the current 7.5.1 release sits atop Ubuntu 20.04 LTS. However instead of opting for the kernel from Ubuntu, Drauger uses the mainline Linux kernel. 
The developers have compiled the kernel with low latency enabled and have also changed the scheduling frequency from 250Hz to 1000Hz. Thanks to these changes, gamers should experience higher frame rates, reduced screen tearing, and generally better performance in the game play.
The distro installs Steam Client straight on the start of the Live environment. The distro uses a customized Xfce desktop environment and new users will appreciate the tutorial in the welcome app that'll take them through a whistle stop tour of the new environment.
Drauger claims to support most Xbox and Xbox360 controllers and some PlayStation controllers as well. The distro also has several applications and tools installed out of the box to improve the gaming experience, including PlayOnLinux, WINE, Lutris, Steam, and DXVK.
The distro ships with a large cache of apps, which means you can use it as a very capable desktop distro for regular computing tasks as well. In fact, you'll need a disk with at least 32GB of disk space to install Drauger.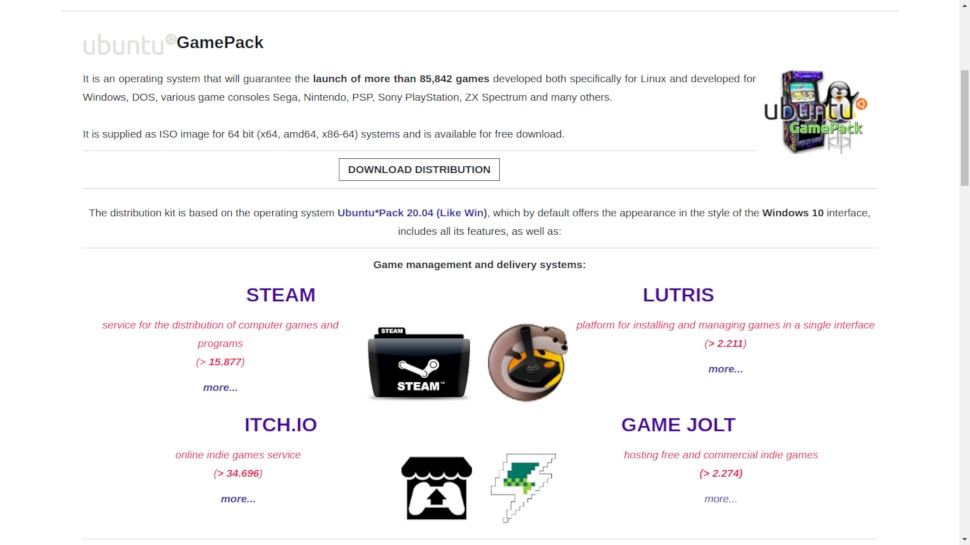 Ubuntu GamePack comes from Ukrainian developers UALinux, and is very similar to Drauger OS. Both distros are based on Ubuntu 20.04 LTS, though Ubuntu GamePack uses a customized Gnome desktop environment. Furthermore, in addition to proprietary codecs and drivers, Ubuntu GamePack also provides multiple gaming platforms and tools including Steam, Lutris, PlayOnLinux, and more. 
However, with Ubuntu GamePack you also get a time-limited trial version of CrossOver, which is a proprietary compatibility app based on WINE that you can use to run Windows games (and apps). The distro also includes the DOSBox emulator to run DOS games as well as ScummVM to run classic adventure and role-playing games. 
The highlight of the distro is a set of optimizations known as GameMode that tweaks the installation to make it more suitable for gaming. The distro also includes a whole set of regular desktop productivity apps to pitch itself as a very capable desktop distro for gamers. It also scores over Drauger for using a customized instance of the intuitive Ubuntu Ubiquity installer.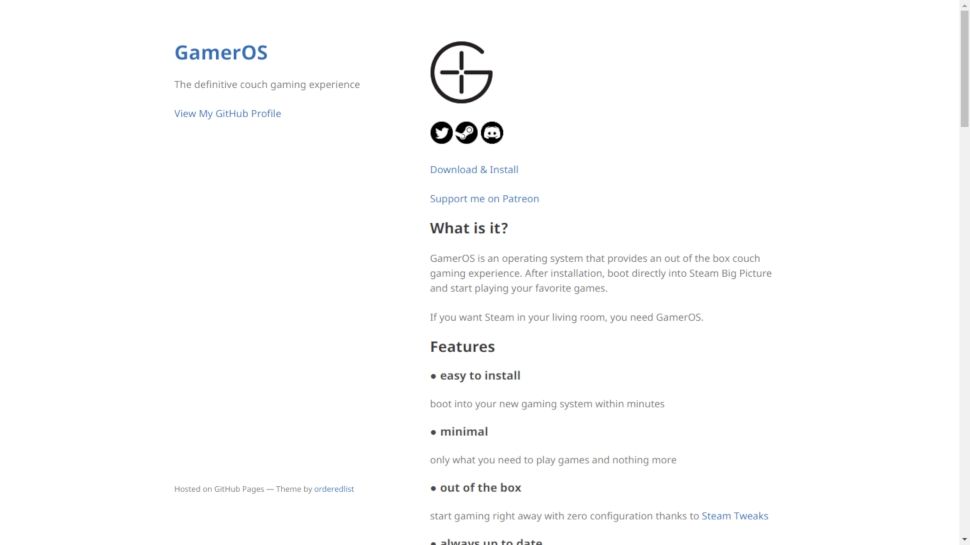 GamerOS, as you can probably make out from its name, is a distro designed for gaming. But unlike some of its peers that support multiple gaming platforms, GamerOS only focuses on Steam. 
The distro in fact boots straight into Steam's new Big Picture mode, which is an interface that's designed especially for use with TVs. The new mode is meant to be navigated by controllers, which is why GamerOS defaults to being operated with controllers, though you can still use the mouse and keyboard if you prefer. 
GamerOS supports Xbox 360, Xbox One, DualShock 3 & 4, Switch Pro, Steam controllers and several others. It also includes its home-brewed set of tools called Steam Tweaks that help simplify the configuration of your gaming environment. Another highlight of the distro is its support for non-Steam games thanks to a custom web-based service called Steam Buddy.  
GamerOS is based on Arch Linux and is designed to be the only OS on a machine, so you can't dual-boot it. This greatly simplifies installation, which requires no user intervention besides pointing it to the hard disk you want to install it to. GamerOS will download a fresh image of the distro during installation, so make sure you have an active connection to the Internet.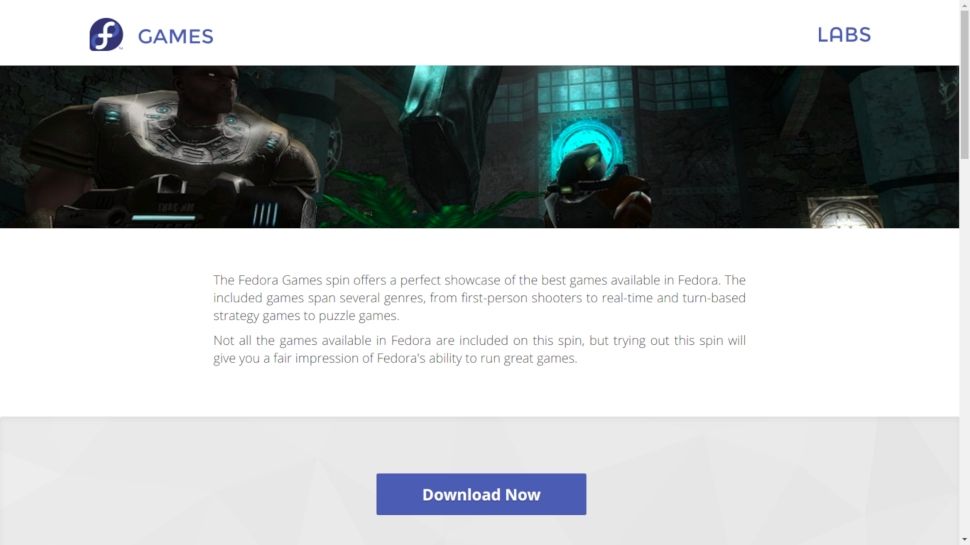 The raison d'etre of the Fedora Games spin is to showcase the best open source games available in the repositories of the Fedora distro. 
The distro is distributed as a meaty 4.1GB image and is chock full of all kinds of games, from strategy games to first-person shooters, and everything in between. Best of all you can enjoy all the games from within the Live environment.
Fedora Games uses the Xfce desktop environment and the developers put out a new release every time Fedora has a major release. This is why the latest edition is based on Fedora Workstation 33.
While the Fedora Games spin is a very capable gaming distro and works as advertised, it lacks the dexterity of some of the other gaming distros we've featured here. For starters it doesn't include other platforms like Steam or utilities like PlayonLinux or WINE, though all of these can be manually installed.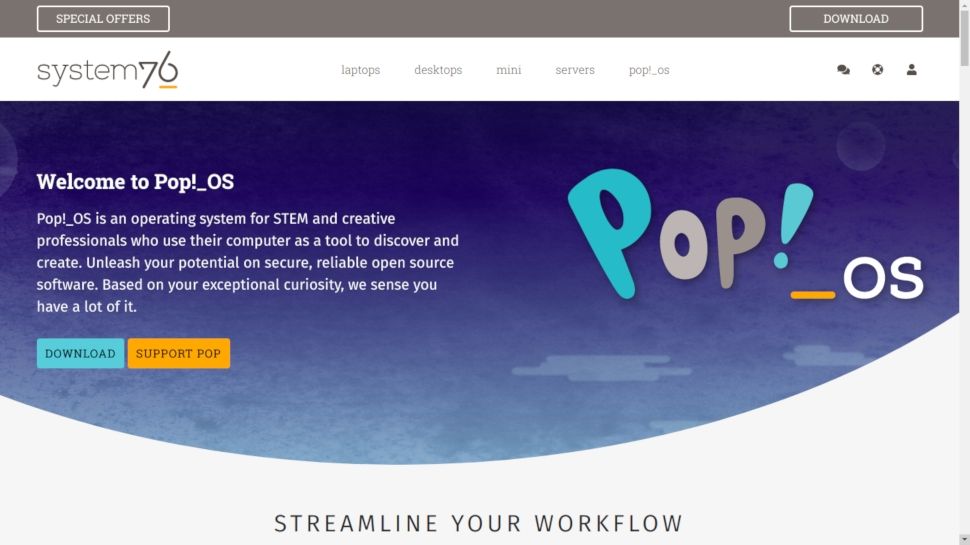 The Pop!_OS distro by hardware vendor System76 is one of the best options for gamers who want to assemble their own gaming installation. 
Pop!OS is based on the Ubuntu LTS release and sports its own user interface over Gnome, dubbed Pop Shell. The distro has all the necessary plumbing to give its users to mould it as per their requirements. For gamers that includes getting hybrid graphics to work on Linux and giving you the option to launch games on the GPU in the context menu.
While the distro doesn't ship with any gaming platforms, unlike the other options in this guide, you can easily pull the likes of Steam, Lutris, and GameHub from its app store without much effort. Furthermore the distro is available in a couple of flavors; a standard image and one that comes with the proprietary Nvidia driver pre-installed.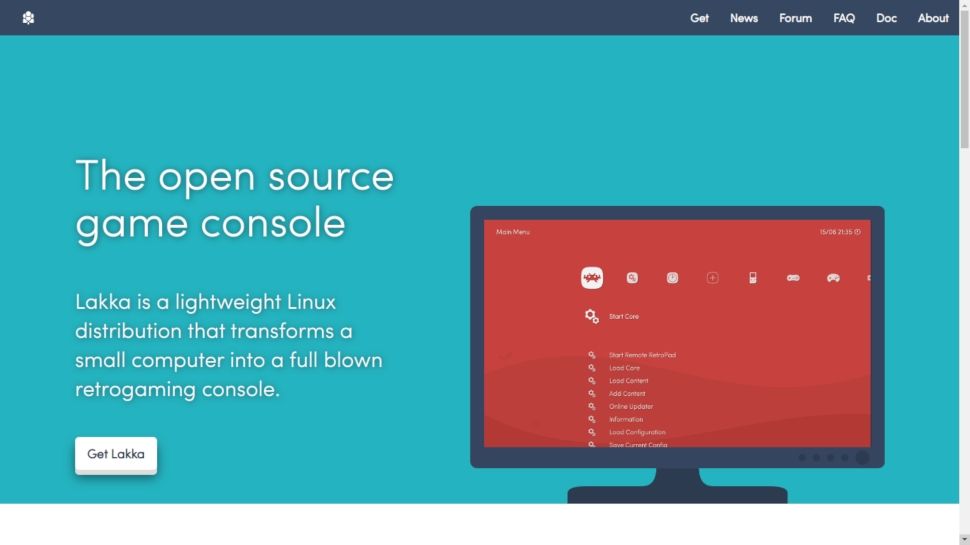 Lakka is a lightweight version of Linux which can turn your computer into a retro games console. It's built on top of the libretro core and uses RetroArch as its front end.
Lakka is available as a bootable USB image for PCs. There are also versions for ARM-based machines such as the Raspberry Pi.
This distro supports most keyboards as well as wireless PS3 and PS4 controllers, along with Xbox 360 controllers if you have the proprietary dongle. RetroArch boasts a very handy autoconfig feature which should mean that most controllers will work out of the box without you having to manually map keys. The Lakka documentation also has some excellent walkthroughs for more unusual setups. 
For copyright reasons, the OS ships without any games preinstalled. You'll need to obtain legal copies of either ISO images of game CDs you own or precompiled ROM files of arcade games. Check out the Internet Archive which contains some public domain ROMS.
We've featured the best Linux laptops.


Source from www.techradar.com