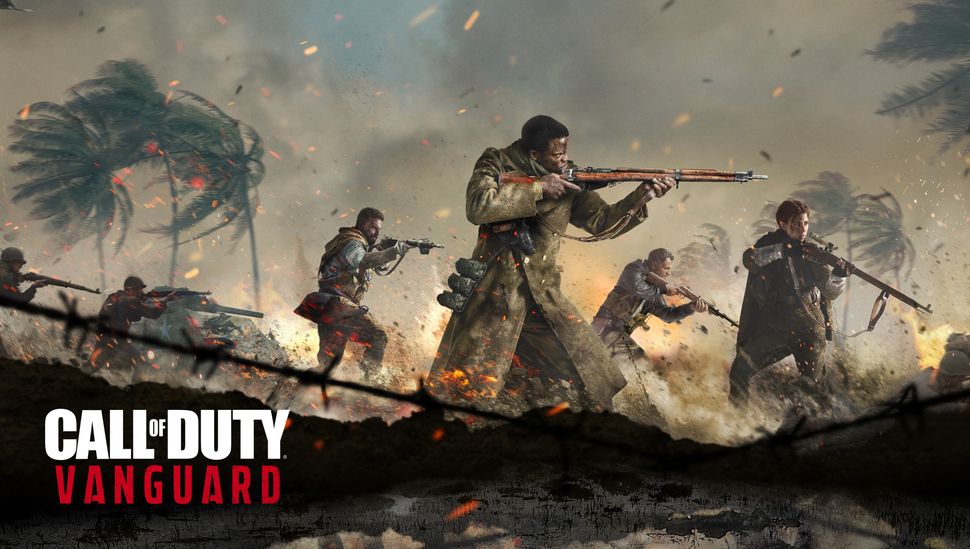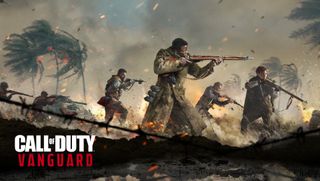 It's official, Call of Duty: Vanguard is this year's CoD and it's coming in November 2021.
Given the unwavering annual release schedule of Call of Duty titles, this is hardly surprising. But what we are pleasantly surprised by is that the series is returning to a World War 2 setting. And with Sledgehammer Games (developer of Call of Duty: WW2) at the helm, we're somewhat confident of the game's quality.
The game was fully revealed on August 19 inside the Call of Duty: Warzone battle royale game and since that initial reveal, trailers have given us a look at the game's single-player campaign as well as its highly-anticipated multiplayer modes. As if that wasn't exciting enough, the Call of Duty: Vanguard's second beta weekend is fast approaching, so you'll be able to get your hands on that for yourself in September. 
Read our guide below to find out everything we know so far about Call of Duty: Vanguard.
Call of Duty: Vanguard: here's what you need to know
What is it? The next mainline Call of Duty game, set during WW2
When can I play it? November 5, 2021
What can I play it on? PC, PS5, Xbox Series X/S, PS4 and Xbox One
Call of Duty: Vanguard trailers
Multiplayer revealed
Call of Duty: Vanguard's multiplayer has been revealed to the world, promising players 20 maps at launch, advanced weapon customization, new pacing, new modes and more.
Campaign footage
During Gamescom 2021, the first footage of Call of Duty: Vanguard's campaign was revealed in the video below. Across almost 10 minutes, the footage puts us in the shoes of Pollina Petrova in a Stalingrad under attack. This is just one of the stories that will be told in the game's campaign which spans across the theatre of war and attempts to tell the story of the birth of special forces through individuals. 
Teaser trailer
The first trailer for the game was made available on August 16, 2021 and shows scenes from the second World War. From downed airplanes in the Pacific to war torn European cities, the trailer sets the tone for the upcoming game. 
Most importantly, though, it shows us when we'll hear more about Vanguard: August 19, 2021 during an in-game Call of Duty: Warzone event.
Check it out for yourself below.
Full reveal trailer
The full reveal trailer was then released on video and social platforms, after debuting within Call of Duty: Warzone. The trailer presents suitably bombastic CoD affair, so it's clear to see that the series isn't losing its penchant for over-the-top action any time soon.
Call of Duty: Vanguard release date and pre-orders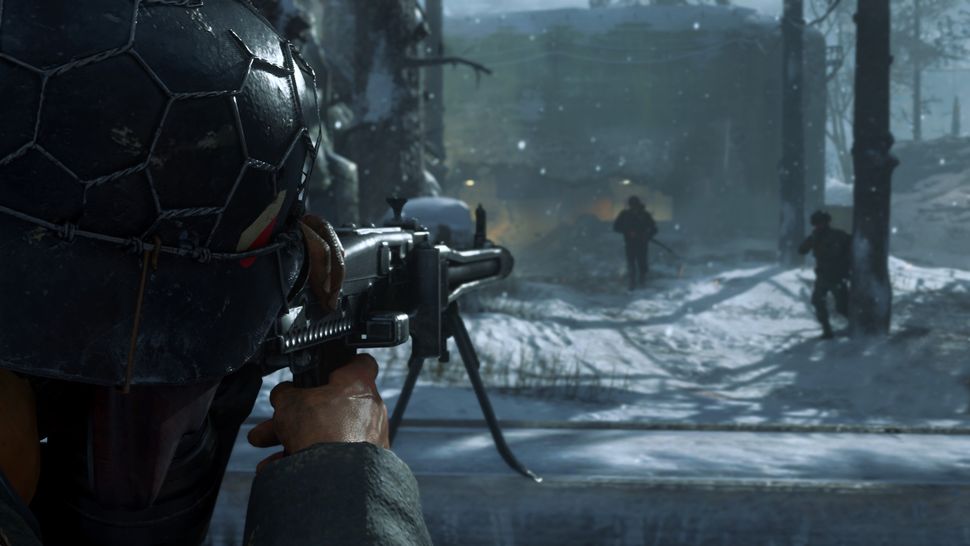 Call of Duty: Vanguard will launch on November 5, 2021. If you opt to pre-order the game, which you can do now, you'll receive access to the open beta ahead of release. The trailer confirmed that PlayStation console owners will have first dibs on the early access program, with other platforms receiving it at a later date.
By pre-ordering Call of Duty: Vanguard digitally, you'll instantly unlock the Night Raid Mastercraft weapon variant for use in Warzone and Call of Duty: Black Ops Cold War's multiplayer modes.
We learned the official release date on August 19, 2021, during which a special Call of Duty: Warzone event known as The Battle of Verdansk will take place. During the event, players will be able to complete objectives to earn various rewards, and be treated to the first showing of Call of Duty: Vanguard's official reveal.
Call of Duty: Vanguard setting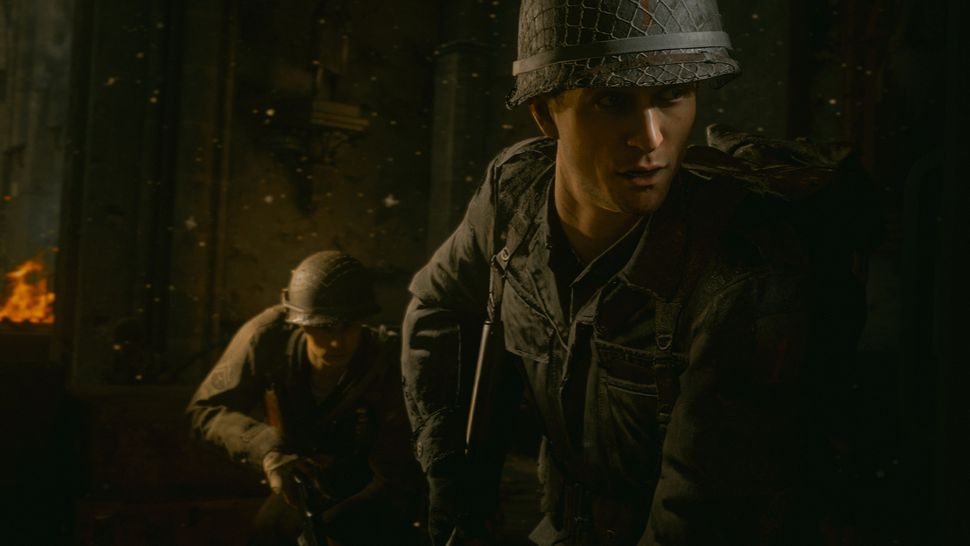 Call of Duty: Vanguard will return to the second World War, which was originally revealed via a report by ModernWarzone (via GamesRadar ), which was later verified by both Eurogamer and VGC. 
This was later confirmed in the original teaser trailer which showcased a World War 2 setting across numerous theaters of conflict, and later built upon in the recent reveal trailer. As such, Vanguard could be the most ambitious Call of Duty to date when it comes to the second World War setting.
Sledgehammer Games have since revealed some extra context on Vanguard's setting and story, stating that the game tells "the untold stories of multinational heroes that formed Task Force One, changing the face of history and setting the stage for special forces as we know it."
While Call of Duty: Vanguard will remain an ahistorical take on the second World War, its playable characters in the campaign do seem to have roots in real historical figures – Polina Petrova looks to be inspired by famous female Soviet sniper Lyudmila Pavlichenko. 
British paratrooper Arthur Kingsley looks to be directly inspired by Sidney Cornell, while Lucas Riggs is likely a fictional Australian take on New Zealand's Charles Upham. Finally, there's American naval aviator Wade Jackson, who is likely based on Vernon Micheel.
Call of Duty: Vanguard Zombies mode
Zombies fans rejoice, as the popular wave-based co-operative mode is returning in Call of Duty: Vanguard. Even better, the mode's original creator, Treyarch, is working on this most recent iteration.
Activision confirmed via press release that the new Zombies mode will build upon the narrative found in Call of Duty: Black Ops Cold War's iteration of the popular mode. In addition, Treyarch will be introducing new innovations and never-before-seen content to Zombies in Vanguard.
Call of Duty: Vanguard beta
Activision is giving players the chance to try Call of Duty: Vanguard for themselves before the game's release on November 5 with two beta weekends.
The first weekend, exclusively for PlayStation players, took place between September 10 and September 13.
The second, though, is a crossplay weekend for everyone and it takes place across several days. On September 16 and 17, it's early access for Xbox and PC players who have pre-ordered to receive codes and an open beta for PlayStation players. From September 18 to 20, though, it's an open beta for all platforms. 
Players who take part in the beta will get to experience the new Champion Hill mode as well as more familiar modes like Domination, Team Deathmatch and Kill Confirmed. They'll also play on three maps: Hotel Royal, Red Star, and Gavutu.
In the second week, Activision has also teased that the Eagle's Nest map will also be made available. Those who reach level 20 in the beta will receive  a Weapon Blueprint for Call of Duty: Vanguard and Warzone, to be available at launch for the former and when the new main map launches later this year in the latter. 
Call of Duty: Vanguard news and rumors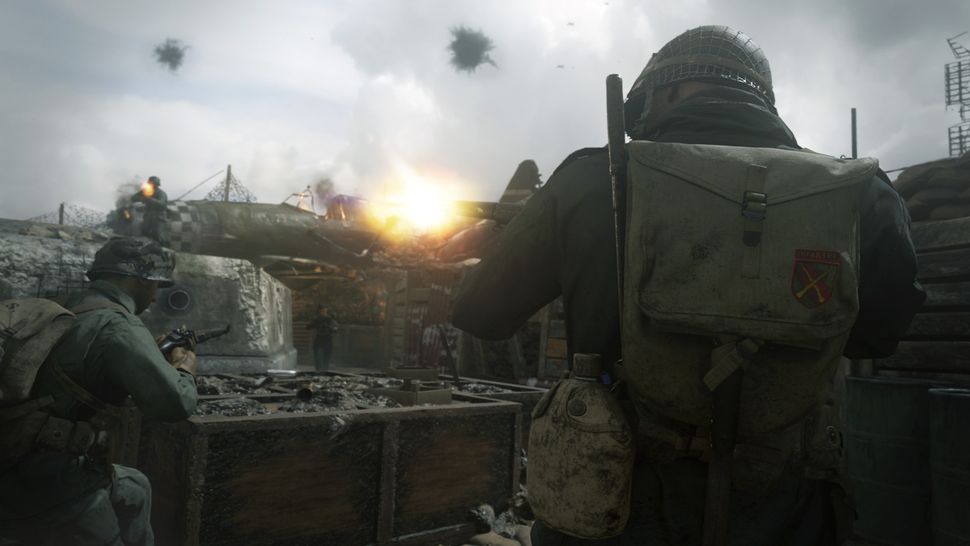 A Vanguard inspired map is coming to Warzone
Call of Duty: Warzone is set to receive a new map, developer Raven Software has revealed. The map was teased during Call of Duty: Vanguard's multiplayer reveal stream and will take players to the Pacific.
The official Call of Duty Twitter account shared a brief glimpse of the new Pacific Warzone map, and it certainly looks like a drastic departure from Verdansk, the game's current map.
?We are going to THE PACIFIC?A new #Warzone map will launch later this year! More to come soon…pack sunscreen. pic.twitter.com/BWE6Ik7KHASeptember 7, 2021
The Pacific map is set to be slightly larger than Verdansk, Warzone's current map, and will include new vehicles to help players traverse the landscape more efficiently. The Warzone Pacific map is set to launch shortly after Call of Duty: Vanguard's release, which is scheduled to be on November 5.
The release of the Pacific Warzone map will also coincide with a new anti-cheat system, something which will be welcomed by most players. The new system is currently being tested, and will hopefully help protect legitimate players from those who rely on hacks, cheats and glitches to win.
PC improvements
As part of the multiplayer reveal of Vanguard, lead PC developer Beenox briefly touched on some of the features and improvements PC players will be able to expect from the game. Marc-Alexandre Mi, the UI/UX director at Beenox, mentioned uncapped frame rates, customizable settings and keybinds, ultrawide and multimonitor support and something called 'focused mode' which Activision describes as  "ideal in borderless mode when the brightness needs to be reduced on other monitors for multitasking." 
Improvements in accessibility are also being made, with options to reduce motion sickness, improve text readability and adaptive ease-of-use settings to fit a player's gameplay style.
Multiplayer revealed
Activision has revealed Call of Duty: Vanguard's multiplayer to the world, confirming that at launch there will be 20 total maps and players will be able to access 16 maps for traditional core play, 4 maps for 2v2 Gunfights, and the Champion Hill experience. "These maps," Activision explains, "take place across a wide variety of different global environments and are ready to host an abundance of game modes."
Champion Hill is a new addition which has been described by Activision as "a multi-arena survival tournament, where tactics and strategy combine with quick-action, close-quarter gunplay", with the option to play 2v2, 3v3 or solo 1v1.
There's another new game mode called Patrol to enjoy, too. Based on Hardpoint, it's an objective-based mode with a scoring zone in near-constant motion and Activision says that "If Operators want to rack up points for their team, they should keep up and move around the map within this Patrol point."
There will, of course, be more traditional modes available, too, with Team Deathmatch, Kill Confirmed, Domination, and Search & Destroy confirmed to be making a return. 
While those modes are familiar, however, there's a new Combat Pacing system to shake things up and create more choices. Players will have 3 combat pacing options: Tactical, Assault and Blitz. 
Tactical is the classic Call of Duty experience and is "always 6v6"; Assault is something of a middle-ground option, giving "enough room to breathe and a lot of targets to kill"; and Blitz will take players into "high-action lobbies" where "the intensity is cranked up to frenetic levels" with more players again.
Those who aren't particularly interested in sticking to one pace will, Activision says, be able to set the Combat Pacing to "all" to get "a variety of Combat Paces between each match."
Activision also touched on a new Clans system that will be introduced in Vanguard, building on aspects of Modern Warfare's Regiments system, which will be carried forward and renamed "Groups." According to Activision, "Clans will feature bespoke progression, emblems, and even Battle Pass–related rewards unlocked for your entire group, giving you and your squadmates something to aim for outside of victories during play sessions."
Single player campaign revealed
Call of Duty: Vanguard was revealed to the world on August 19 and Activision confirmed that the game's single player campaign will take players to the fronts of the Second World War to experience "the origins of Special Forces as you play a pivotal role and change the face of history, forming Task Force One in a gripping Campaign across four major theaters of war."
There will be four playable characters in the single player campaign, listed below, and according to Activision they "overcome the desperation and chaos of war, captured by the Axis powers, each rising from the trenches to become one of the original Operatives; the prototype for the modern special forces soldier as they fight for victory in tide-turning battles across the globe." Players will experience four major theaters of war with the following characters:
Private Lucas Riggs, 20th Battalion, Australian 9th Infantry Division, British Eighth Army.
Sergeant Arthur Kingsley of the 9th Parachute Battalion, British Army.
Lieutenant Wade Jackson, Scouting Squadron Six, United States Navy.
Lieutenant Polina Petrova of the 138th Rifle Division, Red Army.
Crossplay and cross-progression across generations
Call of Duty: Vanguard will release across the generations of consoles and on PC. Activision has confirmed that players will be able to take advantage of cross-play and cross-progression as a result, saying, "The entire community across PlayStation 4, PlayStation 5, Xbox One, Xbox Series X|S, and PC (via Battle.net) can party up and play together. Take your profile, progression and stats with you, no matter which platform you play on."
August 19 reveal
Proving previous rumors to be correct, Activision announced that the full Call of Duty Vanguard reveal will take place on August 19, 2021, within the Call of Duty: Warzone battle royale via an event known as the Battle of Verdansk.
To take part, players had to download the free-to-play Call of Duty: Warzone client through the PlayStation Store on PS4 and PS5, Microsoft Store on Xbox Series X/S and Xbox One, or on PC via the Battle.net launcher.
The in-game event began at 10:30am PDT / 1:30pm EDT / 6:30pm BST / 7:30pm CEST. Australian players witnessed the event on Friday, August 20 at 1:30am AWST / 3:30am AEST.
Various cosmetic rewards were also up for grabs for players who tune into the Battle of Verdansk event. Such rewards included a bike skin and blueprints for a new weapon and knife.
PS4 and Xbox One holding things back?
Yes, Activision is committed to "launching a seamless experience for both current and next-gen console players."
In light of this, prominent Call of Duty and Battlefield leaker Tom Henderson took to Twitter to share information about Call of Duty: Vanguard, stating that the game will be "held back" by versions of the game on PS4 and Xbox One consoles (via Gamesradar).
It's as of yet unclear how much these rumored last generation versions of the game might differ from their current-gen counterparts and, according to Henderson, this cross-generation strategy will be in place for both Vanguard and the next Call of Duty developed by Infinity Ward, positing that game's release in 2022 if Call of Duty's annual schedule is to be upheld. 
WW2 Vanguard is going to be held back so bad by previous generation consoles, and from my understanding they are planning previous gen for both Vangaurd and IW's next title. pic.twitter.com/PmokyHP0BUApril 18, 2021
Built with current-gen in mind?
Almost as a direct counter to Henderson's leak, though, Activision president Dan Alegre shared details on Call of Duty: Vanguard during the company's Q1 earnings call, as reported by GamesRadar, saying the new game is "built for next-generation experience." This could imply that Call of Duty: Vanguard is being developed with PS5 and Xbox Series X consoles as the primary focus, even if not exclusively for these systems. 
Still, with Activision's clarification that the game will offer a "seamless experience for both current and next-gen console players," it seems unlikely that the next COD will fully utilize the power of the PS5 and Xbox Series X.
Call of Duty: Vanguard: what we want to see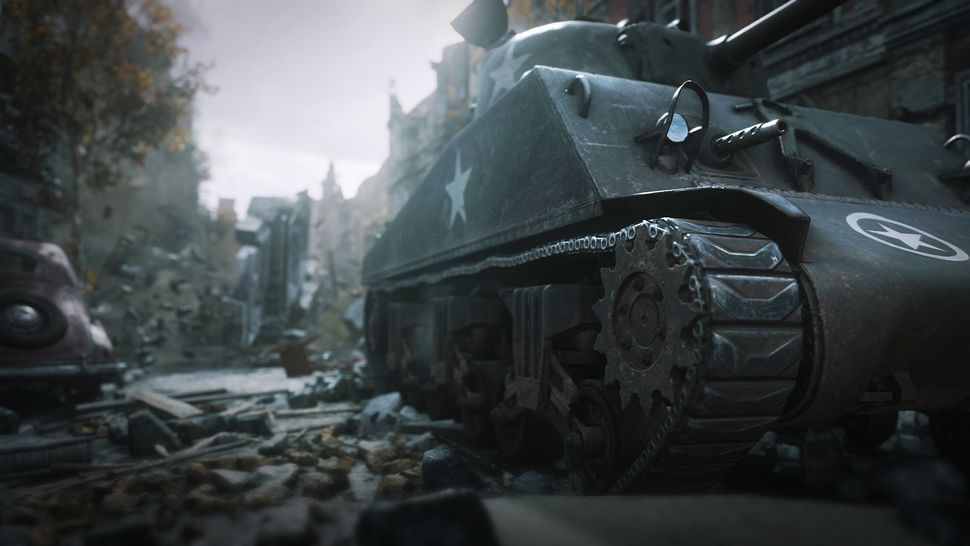 Utilize the power of PS5 and Xbox Series X
Black Ops: Cold War did it, so we expect Call of Duty: Vanguard to take optimization for next-gen consoles even further. We're hoping that the new COD can be played in 120fps (ideally at 4K) and that it will implement DualSense controller support for extra immersion. While we can take or leave the DualSense support, 120fps for first-person shooters like CoD makes a huge difference, particularly when playing online.
As mentioned above, Activision's clarification that the game will offer a "seamless experience for both current and next-gen console players" means it's unlikely that the next CoD will fully utilize the power of next-gen systems, but we'd expect at least the same level of optimization as Black Ops: Cold War.
Return of Zombies
A fan-favorite, we're hoping we'll get the chance to take out some Nazi zombie hordes once again. But, while we do love the Zombies formula, it would nice to have a bit of shake-up with more of a variety in puzzles and some new maps to explore.
Warzone
With a new CoD comes the opportunity to give Warzone a shake up, too, and we're hoping that the battle royale gets something of a WW2 makeover, tying in with CoD 2021 and adding a freshness to the online game.
Given Activision's aforementioned assertion that the game will bring with it a "substantial innovation" for Warzone, we're hopeful on this front.
Back-to-basics multiplayer
What we loved about Cold War's multiplayer is that it went back-to-basics, with tight, well-made maps and a refined arsenal. Hopefully, Activision will keep this in mind with the new CoD.
Best FPS games 2021: the most essential first-person shooters
Best PS5 games: the most essential PlayStation 5 games
Best Xbox Series X games: the best Xbox Series X games around




Source from www.techradar.com