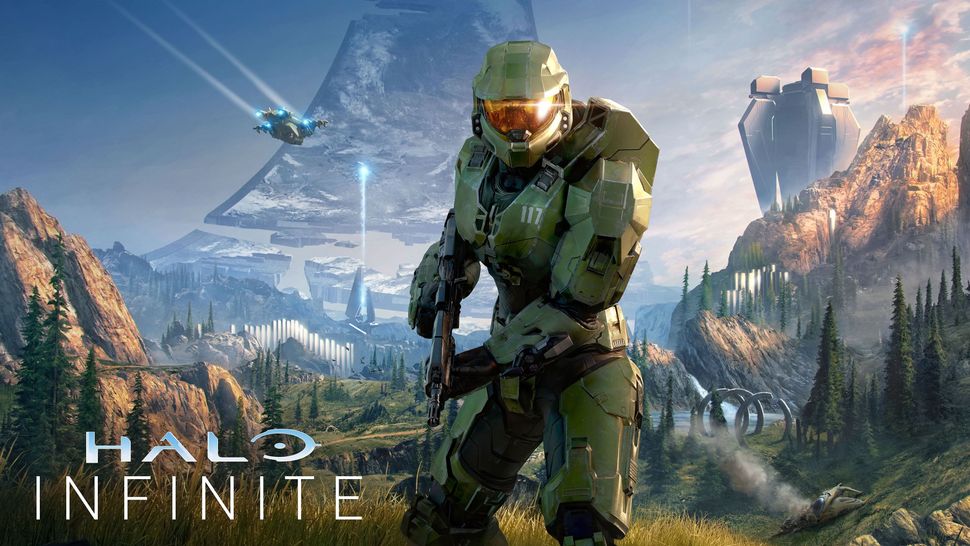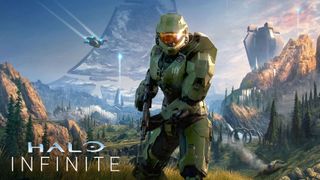 Halo Infinite is undoubtedly one of the most anticipated Xbox Series X games of 2021, and it promises to reboot Microsoft's iconic Halo franchise from the ground up. 
The new Halo was supposed to be a launch title for the Xbox Series X and Xbox Series S consoles, but it was delayed due to the Covid-19 pandemic and less than favorable feedback from fans after its gameplay reveal. 
After a placeholder date of "Holiday 2021", which falls between November and early January, we finally know when Halo Infinite will release: December 8. 343 Industries made the announcement during Gamescom 2021, and also revealed that a custom Xbox Series X and Xbox Elite Wireless Controller Series 2 will be available at launch.
Described as a "spiritual reboot" by developer 343 Industries, Halo Infinite will continue the series' ongoing story when it comes to Xbox One, PC (including Steam), Xbox Series X and Xbox Series S. The game will also come to Xbox Game Pass on day one and support ray-tracing, which will be added in a post-launch patch. Microsoft has also promised Xbox Series X players will enjoy an optimized version of the game, with "up to 4k resolution at 60fps in campaign and greatly reduced load times creating seamless gameplay that ushers in the next generation of gaming".
Want to learn more? Read on for more Halo Infinite news, updates and gameplay trailers.
Latest Halo Infinite update
Developer 343 Industries has collated player feedback that was gathered during the game's technical preview and has started making changes to Halo Infinite. Scroll down to 'Halo Infinite news and features' to find out more.
Check out our reviews of the Xbox Series X and Xbox Series S
Halo Infinite: key facts
What is it? The sixth game in the main Halo series 
When is it out? December 8, 2021
What can I play it on? Xbox One, PC and Xbox Series X/S
Will Halo Infinite be on Xbox Game Pass? Yes, from day one
Will Halo Infinite have split-screen multiplayer? Yes
Halo Infinite release date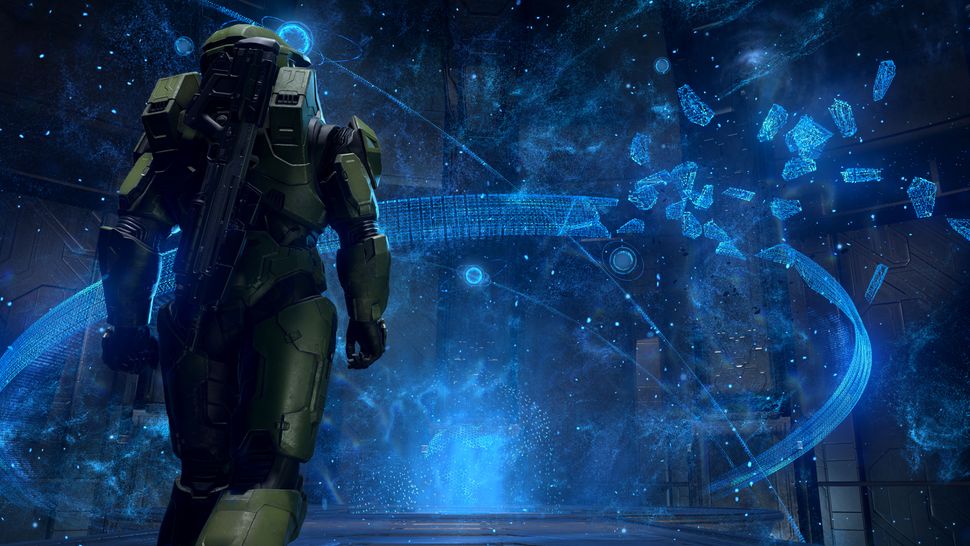 Halo Infinite's campaign and multiplayer will launch on December 8, 2021, Microsoft has revealed. 
For months, Microsoft and 343 Industries touted a 2020 release date that coincided with the launch of the Xbox Series X (though Halo Infinite will be a cross-generation title). Unfortunately, that wasn't to be.
On August 11, 2020 Microsoft and 343 announced that Halo Infinite would be delayed until 2021 to give the team more time to polish the game, and hopefully give gamers a better experience at launch. The move was made to also preserve the health of the development team who, during the impact of coronavirus, has had to adapt to entirely different working conditions and a number of logistical issues. 
Here's the full tweet for context:
Halo Infinite was then scheduled to release in "Holiday 2021", and a November release date seemed likely, especially given that a Halo Infinite actor recently stated the game has been "pushed to later November this year" and that Halo's 20th anniversary takes place on November 15, 2021.
343 Industries head Bonnie Ross has offered assurance to fans that while "the wait has been difficult", the delay means that the developer can give fans "the Halo game you deserve".
As 343 Day draws to a close, we're excited to offer a closer look at Halo Infinite development and share our updated launch window of Fall 2021.Read more in the first Inside Infinite: https://t.co/1m5mLSJKVm pic.twitter.com/FyDDs1WNoJDecember 8, 2020
Halo Infinite gameplay
Halo Infinite kicked off the show during Microsoft's Xbox Game Showcase event in July 2020, and as you can see from the trailer above, it's a very reminiscent of Halo: Combat Evolved. There's a familiarity to the verdant environments, as well as iconic weapons on display as well as vehicles from the long-running series, including the Warthog. It's reassuringly Halo-like, but leagues ahead in terms of presentation compared to the older games.
This is a more open world-looking Halo game, though, with an in-game map called the 'TacMap' that shows how you can explore different parts of this extra-sized Halo ring and tackle certain missions, each of which have their own difficult rating. 343 Industries says the environment in Halo Infinite is "several times larger than that of the last two Halo games combined" and we can see that there is a day and night cycle in play. 
In the menu screen, we also see an item called 'Upgrades', suggesting you can make RPG-style improvements to Master Chief, which would be a first for the series. 
We also see some of the Banished, Halo Infinite's main alien antagonists who were previously seen in Halo Wars 2. In the story, the Banished, led by Brute War Chief Escharum, have declared victory over the UNSC forces and taken over a Halo ring. This is Chief's first encounter with the Banished. Some of the Covenant enemy types here look familiar, too, but the presence of the Banished should present a new spin on the Brute enemies from classic Halo games like Halo 3. 
We see a grappling hook revealed (technically called a Grappleshot), too, which lets you pull Master Chief towards enemies and objects, or help him reach higher ground to deliver fire from above. There's a glimpse of a Drop Shield, too, which offers the Chief protection from enemy fire when out in the field. These new additions are designed to help you personalize your approach to combat in Halo Infinite, and seem to be more fleshed out than Halo 5's rather limited Spartan abilities.
Despite some rather unglamorous screenshots, Halo Infinite still appears to be a beautiful-looking showcase of what the Xbox Series X is capable of, and an exciting teaser of more to come from 343 Industries. The game is built on 343's new Slipspace Engine and, although Microsoft confirmed that the gameplay wasn't running on an Xbox Series X, it was at least on a PC that's "representative of the experience players will have on Xbox Series X".
Halo Infinite trailers
If you want to come out on top in Halo Infinite's multiplayer, you might want to pick up the Xbox Elite Wireless Controller Series 2. This custom design mimics the look of Master Chief's iconic armor and was revealed during Gamescom 2021. Check out the trailer below.
Are you a fan of custom hardware? Halo Infinite is getting it's very own Xbox Series X limited edition console. Check out the reveal trailer below.
343 Industries dropped a new cinematic trailer for Halo Infinite's multiplayer at Gamescom 2021, which you can watch below.
343 Industries shared a deep dive into Halo Infinite's multiplayer mode, and it provides a great insight into what players can expect. We get to see Big Team Battle, the types of customization options that await, as well as closer look at the game in action. Check it out below. 
343 Industries showcased Halo Infinite's multiplayer mode for the very first time during E3 2021. We saw the return of the iconic announcer, fan-favorite weapons like the Energy Sword, and new items that are bound to mix up the series' classic multiplayer action. There's also a slew of vehicles to commandeer and use against the enemy team. 
Microsoft began its Xbox Games Showcase for the Xbox Series X with a beautiful-looking CG teaser trailer for Halo Infinite, followed by the gameplay demo above. The first trailer shows Master Chief's Mjolnir armor being reforged. Check it out below:
Check out the Halo Infinite 2019 E3 teaser below too, in case you missed that:
Halo Infinite was officially announced during Microsoft's E3 2018 conference, with the below teaser.
Halo Infinite multiplayer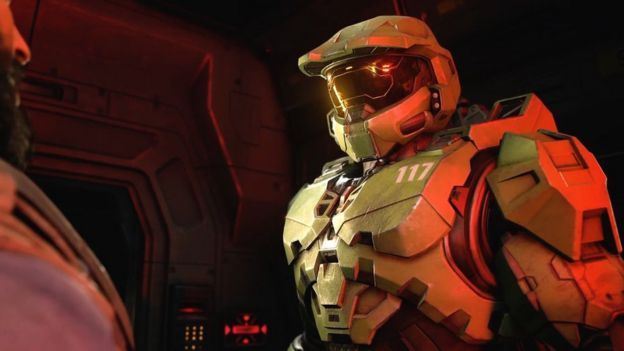 We've finally seen Halo Infinite's multiplayer in action, which you can watch above, and it looks like it's going to be a blast. We saw what appeared to be a mix of classic Halo action mixed with new ideas, such as the grappling hook which will provide more verticality than in previous games.
Classic modes such as Capture the Flag and Oddball return, as well as the game's legendary announcer, and it looks like there will be plenty of vehicles for players to hijack and use on the enemy team. 
Halo Infinite's multiplayer mode will be free-to-play for the first time in the series, and will run at 120fps for those with capable displays. The game will also feature cross-play and cross-progression on Xbox and PC. 
Testing for multiplayer elements has begun (with more to come) and the first technical preview gave Halo Insiders the chance to face off against the series' first AI bots. While not everyone is getting the chance to test the game, 343 Industries has uploaded an overview of its first technical preview which gives a look at some of the gameplay in action. Initial testing of the multiplayer has been generally well received.
The first multiplayer details spilled out as early as 2017 when head of 343 Industries, Bonnie Ross, confirmed that the game would include split-screen co-op multiplayer at DICE 2017.
The decision to remove split-screen co-op from Halo 5: Guardians, in favor of an online-only version, was met with criticism from fans, as it had been a staple Halo feature that had been around since the first game was released in 2001. Ross said Halo 5's removal was "painful", adding that "it erodes trust with the community. [We've had a] lot of learnings from that, and I would say for any FPS going out forward we will always have split screen going forward."
Commitment to split-screen was reiterated in an Xbox Wire post during E3 2019, where Community Director Brian Jarrard said that split-screen support would make its long-awaited return to the series. 
Since then, we've learned that while Halo Infinite will restore this fan-favorite feature, multiplayer will be quite different to other entries in the series with regards to its frame rate and resolution.
According to a tweet from the official Halo account, Halo Infinite's multiplayer will run at 120fps and will also be free-to-play.
In 2021, it was confirmed in an Xbox Wire blog post that Halo Infinite will support cross-platform multiplayer and cross-progression between Xbox One, Xbox Series X, and PC.  Essentially meaning PC players can play with those on Xbox consoles while multiplayer customization and progress will carry across all platforms. 
Halo is for everyone. We can confirm #HaloInfinite multiplayer will be free-to-play and will support 120FPS on Xbox Series X. More details will be shared later! pic.twitter.com/9bIrppFiONJuly 31, 2020
We've also been given a first look at an armor render from the upcoming game. In the a Halo Waypoint update, 343 Industries showed the Mark VII Mjolnir armor in a Monarch coasting. The render is marked as a work-in-progress so could be subject to change, but we expect this will be a customization option for the game's multiplayer mode.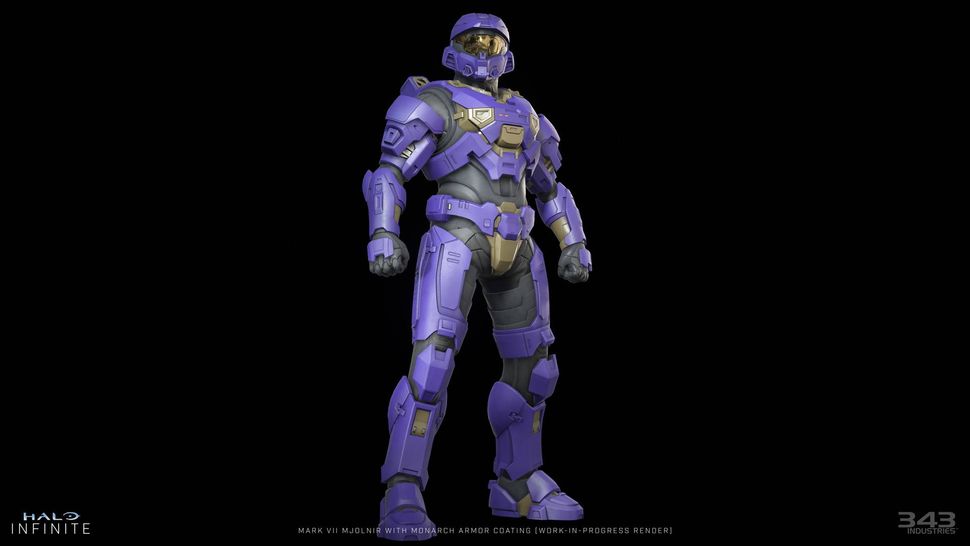 Since the multiplayer reveal at E3 2021, we've learned even more about it through a deep-dive and a Halo Waypoint blog post. 
The first season of Halo Infinite's multiplayer is titled "Heroes of Reach" and Head of Creative for Halo Infinite, Joseph Staten, said that 343 Industries has "a goal to deeply root your Multiplayer character in the larger Halo universe and give them a vital, active role in the Halo story moving forward." 
Heroes of Reach was chosen as the first season for "very specific reasons", according to Staten who explained, "Reach has a rich history; it's a key location for Spartans of old and a focal point for a new generation of Spartans preparing to wrestle with the perils and mysteries of a galaxy that has fundamentally changed after the events of Halo 5." The first season "takes place at a transformational moment in Halo history—at the pivot point from one generation of heroes to the next" and, Staten adds, "your Multiplayer hero is waiting just offstage, geared up for battle and ready to spring into action."
It's been confirmed that Halo Infinite's multiplayer seasons will last three months, with Live Team Design Director, Ryan Paradis, saying the reason for this time frame is  "because it gives players a good amount of time to experience and explore the Seasonal content, without it getting tiresome and without constantly pulling the rug from under players." 
As rumored, Halo Infinite will indeed include a battle pass system which, the team says, it hopes will be "player-first". The aim with Halo Infinite's battle passes is to avoid the feeling of grind and, for that reason, they won't expire. Ryan Paradis explained this, saying, "Season 1 Battle Pass will be around forever; you can always go back, select that as your active Battle Pass and continue to earn progress in it." 
"If you decided to take a Season off," Paradis went on, "or you simply didn't have time to play, that's fine. You can always go back and purchase any prior Battle Pass as well. Additionally, our passes will always include various free rewards in addition to the premium track. This goes back to a few pillars of ours: Provide unambiguous value and maintain that player-first focus."
The idea behind permanent Battle Passes is that it will remove the grind and sense of obligation to play that can sometimes arise with timed-access. "We want it to be a supplemental reward stream for the time you were already putting into the game," Paradis explained, "I for one can't stand it when I'm playing a game JUST to complete the Battle Pass – it feels like a chore to me."
In a December 2020 Halo Waypoint post lead progression designer Christopher Blohm confirmed "that there will be some premium cosmetics, but players will still obtain tons of customisation content through things like playing campaign, challenges, skill, special events, legacy rewards (such as the Halo 5 SR 152 reward), the progression system, and more." He added "Players that play for free will be able unlock items across a multitude of different customisation types to allow them to represent themselves in-game." 
Blohm also made it clear that there will be "No loot boxes. No randomness or items that influence the sandbox and gameplay."
You can check out the interior space of one of Halo Infinite's work-in-progress maps below.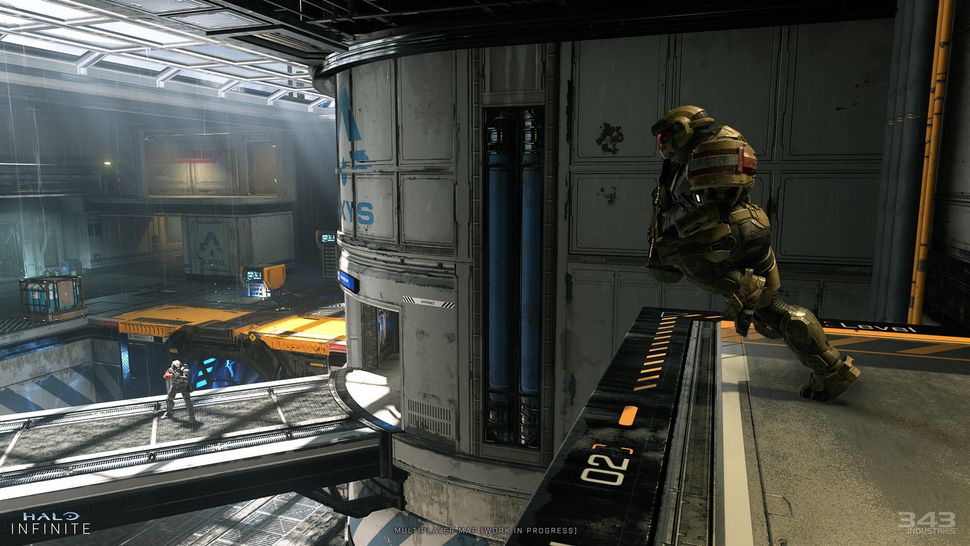 Halo Infinite news and features
Below we've gathered up the latest news and rumors around Halo Infinite.
The next Halo Infinite multiplayer preview takes place on September 24
343 Industries has announced that the next Halo Infinite multiplayer preview will take place on September 24. Remember, you'll need to be registered as a Halo Insider if you want to play, so don't forget to do so before the deadline of September 13.
Player feedback is already being implemented
343 Industries has shared a blog post that highlights how player feedback is already improving the game. The developer gathered feedback during Halo Infinite's technical preview, and it's led to various tweaks and new features being considered.
One change that has been requested by players is how Halo Infinite's radar works. In the technical preview, it would only show an enemy if they were sprinting or shooting. However, the radar will switch back to the more traditional motion tracking style, which shows when an enemy is moving.
Halo Infinite system requirements revealed

Halo Infinite system requirements for the PC version have appeared online, ahead of the game's December 8 release date. When it comes to the minimum specs, there's good news here, as there's nothing too taxing for any gaming PC or laptop that was bought in the last couple of years.
However, the recommended system requirements are where things get interesting, as they show quite a leap.
Halo Infinite minimum system requirements:
Requires a 64-bit processor and operating system
OS: Windows 10 RS3 x64
Processor: AMD FX-8370 or Intel i5-4440
Memory: 8 GB RAM
Graphics: AMD RX 570 or Nvidia GTX 1050 Ti
DirectX: Version 12
Storage: 50 GB available space
Halo Infinite recommended system requirements:
Requires a 64-bit processor and operating system
OS: Windows 10 19H2 x64
Processor: AMD Ryzen 7 3700X or Intel i7-9700k
Memory: 16 GB RAM
Graphics: Radeon RX 5700 XT or Nvidia RTX 2070
DirectX: Version 12
Storage: 50 GB available space
There's a new dynamic background that's perfect for Halo Infinite fans
A new Xbox Serie X|S dynamic background has stealth dropped onto the console. It features Halo Infinite's gorgeous cover art, with Master Chief standing prominently in the foreground against the backdrop of Installation 07.
If you'd like to use the Halo Infinite dynamic background for yourself, head to Settings > Personalization > My Background > Dynamic Backgrounds and you'll find it nestled at the end of the row. If you can't see it right away, try rebooting your console.
Microsoft has released a new Halo Infinite-themed dynamic background for the Xbox Series S / X pic.twitter.com/SEGqpSxVAGAugust 27, 2021
Halo Infinite release date confirmed, including limited edition hardware
Halo Infinite will be released on December 8, 2021, and will also receive a limited edition Xbox Series X console and Xbox Elite Wireless Controller Series 2. The announcement was made at Gamescom Opening Night Live, and 343 Industries confirmed that both the game's campaign and online multiplayer will launch on the same date. 
Could Halo Infinite release in December?
It's looking like Halo Infinite could release on December 8, 2021. A Microsoft Store listing and product listing from a Taiwanese retailer both point towards a December release, which still keeps it within the Holiday 2021 window.
We're likely to hear more about Halo Infinite at Gamescom Opening Night Live, as Microsoft didn't reveal any Halo Infinite news at its Xbox Gamescom event.
Forge and campaign co-op won't be available at launch
343 Industries has confirmed that Forge and campaign co-op won't be available at launch, with the former appearing potentially six months later. The decision was made to ensure the game hits its Holiday 2021 release window, but has been met with disappointment by some, particularly for those who were hoping to play the game's campaign with friends. 
Halo Infinite helmet customization leaks
Don't click if you don't want to be spoiled, but Twitter account NewHaloLeaks revealed a collection of helmets that player may get to customize their Spartan with in the final game. Collated in a post on the HaloLeaks subreddit, the gallery features helmets both new and old, as well as some fan-favorites.
Halo Infinite file size points to a large install
Halo Infinite will apparently require 97.24GB of storage space to download, according to a leaked image from the Microsoft Store. 
The large file size wouldn't be too surprising, considering that Halo 5: Guardians needs 989.8GB of space, while Halo: The Master Chief Collection eats 103.9GB of storage.
Even though you might be able to install the campaign and multiplayer mode separately, you might need to free up some space before Halo Infinite arrives. 
More testing on the horizon with a PvP focus
The first Halo Infinite multiplayer beta may be over, but developer 343 Industries is already considering holding another one focused on PvP.
On Twitter, Halo Community Director at 343 Industries Brian Jarrard thanked Halo Insiders for participating in the Halo Infinite technical preview in July and explained the next steps 343 Industries intends to take.
Jarrard revealed that the developer is hoping to host another "larger-scale flight" that is "properly focused on PvP and other elements of the [multiplayer] experience". 
There's no definite timing for this second multiplayer beta but they have encouraged those who want to take part to sign up to the Halo Insider Program to be in with a chance of participating.
Halo Infinite battle royale rumors resurface
It looks like Halo Infinite could be getting a battle royale mode, at least according to a voice file found by dataminers.
As spotted by PCGamesN, dataminers have already found spoilers relating to Halo Infinite's campaign in the game's technical preview, but now a voice recording performed by the game's legendary multiplayer announcer, Jeff Stitzer, has also been discovered.
In the voice clip, Stitzer can clearly be heard saying "Battle Royale." As Halo fans will be all too aware, the game's announcer always calls out the multiplayer mode you're playing before a match begins. This voice recording doesn't necessarily confirm that Halo Infinite will definitely get a battle royale mode, though. As commenters on Resetera have rightly pointed out, the developers could have had Stitzer record this clip for any number of reasons. It could be for a future update or even a custom game mode, but there's no doubt that 343 Industries has at least thought about the possibility. 
First technical preview complete
Halo Infinite first technical preview took place on July 29 From July 29 to August 1, 2021, players signed up to the Halo Insider program were able to try out a slice of Halo Infinite's multiplayer component.
It was a bot-centric experience, with developer 343 Industries stressing the bots won't be pushovers and, as they're a first for the series, it obviously wants to get the functionality right.
Players could fight bots in the Slayer multiplayer mode, and also try out Weapon Drills to test the weapons available in the technical preview. Finally, players were able to have a chance to preview Halo Infinite's UI, including the Battle Pass, which was represented in truncated form alongside a handful of cosmetic options for your Spartan.
With this first technical preview out of the way, Halo Community Director Brian Jarrard confirmed on Twitter that 343 Industries is now digging into the crashes, bugs and game data gathered from the recent beta and addressing any issues it deems necessary. Though given the recent beta is from an earlier build of Halo Infinite, many of the issues might have already been addressed.
More testing is expected over the coming months, with dates to be confirmed.
Halo Infinite campaign spoilers have been found
Datamined details for Halo Infinite's campaign are now popping up in various places online, some even spoiling plot details.
343 Industries' Joseph Staten flagged the leak on Twitter, confirming that the team "unintentionally included a small number of Halo Infinite campaign files in the tech preview build" and that "unfortunately, these files contain spoilers."
Staten went on to say that "leaks like this are painful for the dev team and can ruin the campaign experience for everyone. So please, keep your eyes peeled for spoilers and don't spread them if you see them."
Multiplayer will feature Apex Legends-style ping system
Halo Infinite's multiplayer mode is set to implement one of Apex Legends best features: a ping system.

In an employee spotlight blog post on 343 Industries' website, lead multiplayer designer Andrew Witts confirmed that Halo Infinite will feature a "Mark System", which works exactly as you'd expect.
"My team also gets to work on awesome MP (multiplayer) systems like […] the Mark System, which is a feature where players can mark a spot in the world that lets their teammates know vital information, like an enemy position or weapon location," said Witts.
It's not make or break for the franchise
When asked how much is riding on Halo Infinite in terms of the future of the franchise during a recent episode of IGN's Unlocked podcast, Head of Xbox, Phil Spencer, responded, "I don't think about it that way. Like the future of the franchise, I think, Halo will be here ten years from now. Is Infinite the lynchpin on whether it survives that long? Absolutely not."
"The game has such a rabid fanbase and such a history and lore that it's just an IP that's going to be with us. We don't take that for granted, but I definitely believe in my core that that is true."
"I'm not one of these dire prediction people," Spencer went on, "I think game teams, whether it's our teams or any team out there, they put enough pressure on themselves in delivering for customers and when you're on a franchise that's as big as Halo with such focus on every step and every word that's said. I trust the team, I trust the progress they're making, and I have confidence in Halo infinite and I think that's all that needs to be said there. I don't think it's a make or break, I just don't believe that."
Season 1 multiplayer is titled Heroes of Reach
343 Industries has gone into more detail on Halo Infinite's multiplayer. In a recent Inside Infinite blog post on Halo Waypoint, Live Team Design Director, Ryan Paradis, and Lead Progression Designer, Christopher Blohm, revealed that Halo Infinite's multiplayer seasons will have a quarterly structure, with a new season kicking off "roughly every three months… with a ton of updates, new gameplay content, new events, new systems, new customizations, new progressions."
This structure will, according to Paradis, give players enough time to explore without it getting tiresome, while Lead Progression Designer, Christopher Blohm added, "we do not want to demand that players play a ton of hours every week of the season to complete everything. We want players having fun in Halo, not grind it like it's a job."
There does seem to be a focus on not making Halo Infinite multiplayer feel like a grind for players. It's been confirmed, for instance, that Battle Passes won't expire and Paradis expanded on this, explaining that 343 Industries wants to be "player-first" with Halo Infinite's Battle Passes.
"Season 1 Battle Pass will be around forever; you can always go back, select that as your active Battle Pass and continue to earn progress in it," Paradis said, "If you decided to take a Season off, or you simply didn't have time to play, that's fine. You can always go back and purchase any prior Battle Pass as well. Additionally, our passes will always include various free rewards in addition to the premium track. This goes back to a few pillars of ours: Provide unambiguous value and maintain that player-first focus."
Season 1 will be titled Heroes of Reach and Head of Creative for Halo Infinite, Joseph Staten, explained that , "Reach has a rich history; it's a key location for Spartans of old and a focal point for a new generation of Spartans preparing to wrestle with the perils and mysteries of a galaxy that has fundamentally changed after the events of Halo 5." 
Holiday 2021 release still on track
Halo Infinite's release date has been narrowed down to a few weeks, according to head of Xbox Phil Spencer. Spencer said Microsoft and 343 Industries is confident about hitting the Holiday 2021 release date it shared, and that the team is waiting to see what other titles are launching during that period before committing to a final date.
Halo Infinite campaign and multiplayer will launch together
After much speculation, 343 Industries finally confirmed that Halo Infinite's campaign and multiplayer mode will launch simultaneously. It had been rumored that the game's campaign would arrive at a later date, but that will not be the case.
Halo Infinite campaign artwork spotted
Some never-before-seen Halo Infinite concept art has been spotted in a 2022 physical calendar for the upcoming Xbox Series X title, and it could give us some clues as to what to expect when we dive into the game's campaign.
As spotted by Twitter user Shinobi602, the most curious piece of artwork shows a convoy of Brute Choppers, the iconic enemy vehicle that debuted in Halo 3. This likely hints that control of multiple factions' vehicles will remain present in Halo Infinite, which would be a boon for the game's much more open-ended design.
New Halo Infinite artwork revealed
Some new artwork for Halo Infinite has been revealed, which gives us a better look at number of Spartans wearing different armor and wielding a variety of weapons. The image appears to be a full version of the artwork seen in Microsoft's E3 event image, and could point towards more details of the game's multiplayer mode being shown in more detail.
343 Industries has hinted that a beta for Halo Infinite's multiplayer will take place before the game's release, which was the case with Halo 5: Guardians. We'll have to see if Microsoft spills any more details. 
Halo Infinite could support Dolby Vision and Dolby Atmos
An official game page for Halo Infinite appeared on Dolby's website which showed that Master Chief's latest adventure will benefit from both Dolby Vision and Dolby Atmos when played on PC and Xbox consoles. The page currently results in a 404 error, but it looks like a sure thing that we'll see both of Dolby's technologies used in Halo Infinite to provide convincing virtual surround sound and a great HDR image. 
Cross-play and cross-progression
It's been confirmed in a recent Xbox Wire blog post that Halo Infinite will support cross-platform multiplayer and cross-progression between Xbox One, Xbox Series X, and PC.  Essentially, this means that PC players can play with those on Xbox consoles while multiplayer customization and progress will carry across all platforms. 
In a recent Halo Waypoint blog post, 343 Industries' Mike Romero said it's their "goal for PC to work harmoniously with console players so you can easily play with your friends regardless of platform. It's honestly a fun challenge to make something both so customizable and advanced yet accessible and cross-platform at the same time."
There have been lots of considerations in making the game work across platforms, with Romero emphasising that "we try to strike a balance where we're not overwhelming players with settings but provide a core group of settings on all platforms. Players can tweak things like full-screen effects to reduce motion sickness or photosensitivity for example, and we want a safe place to play – which means minimizing harassment or cheating."
Not just a PC port
In its April Halo Waypoint blogpost, 343 Industries has laid out its commitment to making Halo Infinite on PC a "first-class" experience for fans, with Mike Romero saying "it's not a port, it's built with PC in mind."
As mentioned above, cross-play and cross-progression are a bit part of this but there are some PC-specific features that will interest fans. According to Romero, Halo Infinite will have "very good ultrawide and super ultrawide support, triple keybinds," support for "a wide range of input devices (you can play the game on PC using a non-Xbox controller – or, with a mouse and keyboard when you're playing on console), advanced sensitivity and acceleration sliders for your mouse." There is, he said, "so much we're working on and we have plenty of ideas for features after the initial launch as well."
Another example of having PC players in mind mentioned by Romero is the inclusion of "'Ultra; graphics quality presets, so the best PC's hardware can make the game look amazing and offer an incredible PC experience."
Halo Infinite won't have these two classic features
According to developer 343 Industries, who shared a surprising amount of new Halo Infinite details in a lengthy video, said that dual-wielding is not in the game, nor is the ability to play as a Covenant Elite. 
343 said that playable Elites wouldn't be present because "this is a Master Chief and Spartan story", though they did say "never say never", which means we could see them appear later down the line.
Dual-wielding, a feature that was first added in Halo 2 but has by no means been a mainstay for the franchise, is also not on the cards. 343 acknowledged that while "We can do everything", they wanted to focus primarily on nailing the game's weapons, grenades, melee and equipment in Halo Infinite. 
New screenshots show the game "coming together" and the Time-of-Day lighting system
In February 2021, as part of its regular updates on the progress of Halo Infinite, 343 Industries released a handful of brand new work-in-progress 4K screenshots, captured on the PC version of Halo Infinite, giving fans a fresh look at the game world and the visual progress that's been made in recent months.
As part of the blogpost containing the screenshots, Alex Le Boulicaut, Halo Infinite's Graphics Producer, said that after the widely criticised Campaign demo from July 2020, "the team has been continuously iterating on outstanding graphics and lighting work to deliver a more immersive experience" and that "this team effort is finally coming together, and we are very excited to share some of the results with our community today!"
One particular group of screenshots (see them below) show the game's time-of-day lighting system, which Campaign Art Lead, Justin Dinges, called "one of, if not THE largest graphical feature implemented into our engine over the past few years."
Dinges explained that the time-of-day system can change the tone and mood of a location depending on when you visit it, saying that "coming across a mysterious Forerunner obelisk during the day may feel peaceful and serene, where at night it might feel much more ominous and threatening – it really adds some incredible dynamically-driven visual variety throughout the experience where we were not able to have it before."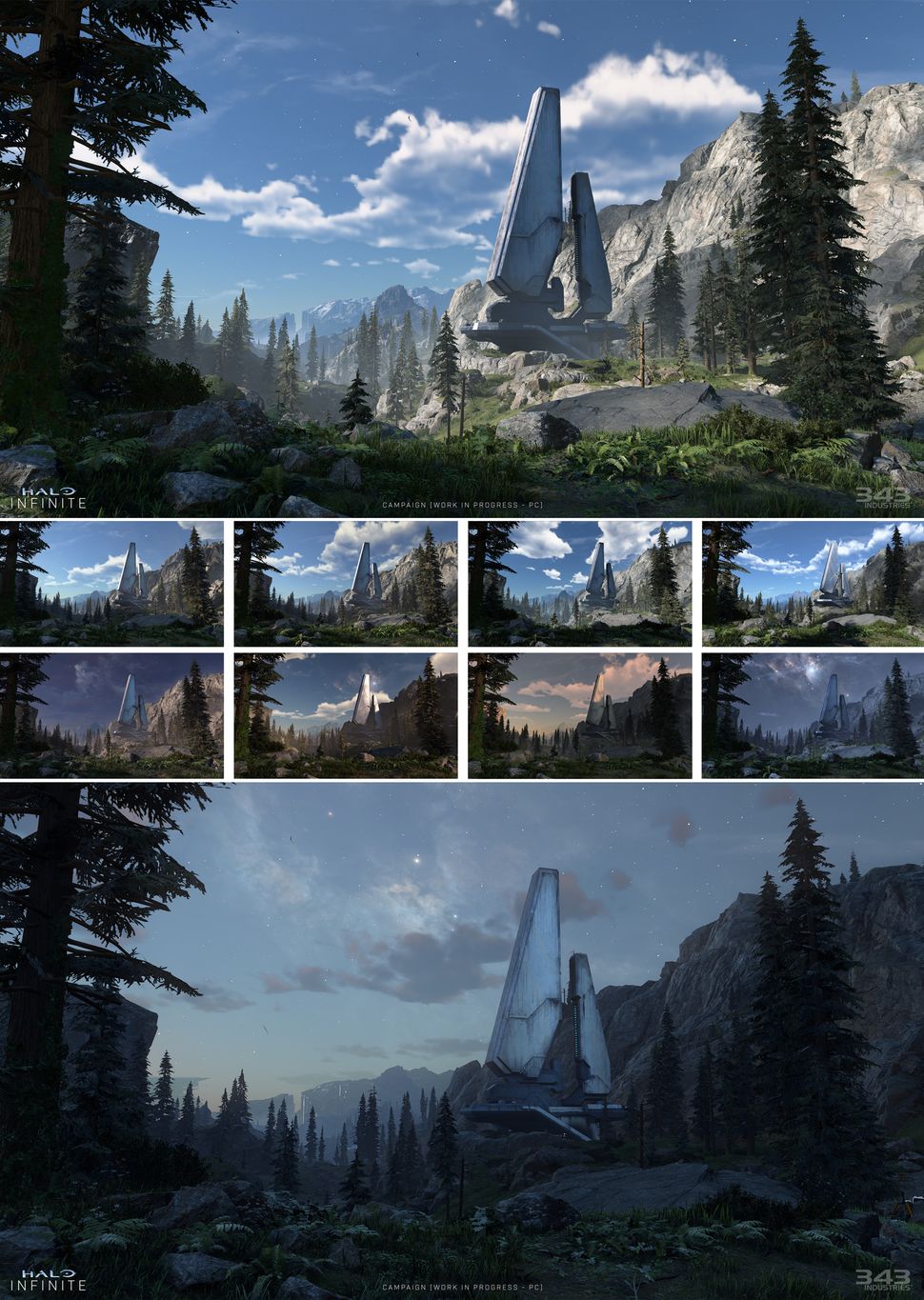 Alongside Sandbox Lead, Troy Mashburn, and World Design Lead, John Mulkey, Dinges also explained how the game's grappleshot will change traversal and combat, allowing players to "get to spots and areas that in previous titles we may have prevented them from getting to" and to pull weapons and launch themselves at enemies "to land a powerful melee attack." The grappleshot is, apparently, a good example of the game being a 'spiritual reboot' which Mashburn said is "a term we use to describe our approach to introducing new ideas while staying true to what it felt like to play the classic games."
The blog post also explained that that the game is its bug-fixes and polishing stage and that the final few months of development will see a focus on fixing bugs and "ensuring that the game "runs smoothly across all the platforms".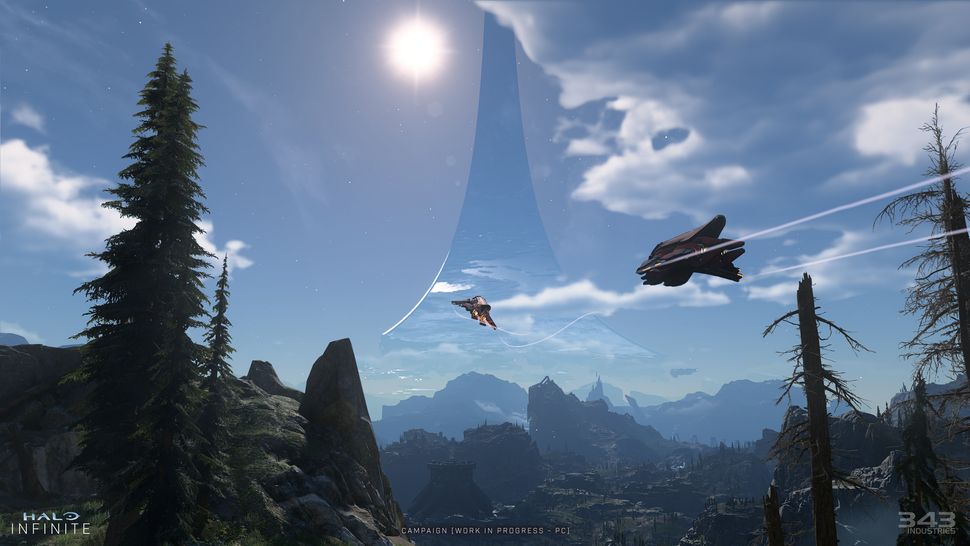 Monthly updates
In the run up to the release of Halo Infinite, 343 Industries is providing monthly updates on the game's progress over on the Halo Waypoint blog. Called "Inside Infinite", the series will give high-level updates on the game and "provide insights into the game we are making from the people who are making it." 
January 2021 saw an interview with the game's Sandbox team covering "all of the vehicles, equipment, weapons, and objects that the player will interact with." While February included a wider look at the world of Zeta Halo. March and April covered audio and PC, while June and July covered Live & Waypoint and technical preview plans.
Xbox One release is still on the cards
Following the announcement that Halo Infinite will be coming in Fall 2021 rather than Spring, there's been a resurgence in rumours that the game won't be coming to Xbox One and will instead be limited to Xbox Series X/S and PC. This is something that 343 Industries has previously denied and Community Manager John Junyszek reiterated the denial that the Xbox One version is being dropped in a response to a fan on Twitter (via VGC). 
Assurances from Bonnie Ross after the delay
In a recent development update post on Halo Waypoint, 343 Industries head Bonnie Ross assured fans that Halo Infinite's delay means that the developer can give fans "the Halo game you deserve".
Ross thanked fans for their patience in the face of the delay and said that "2021 will be a big year for the Halo franchise. As we recently announced, Halo Infinite will release in fall of 2021. I realize the wait has been difficult, and I assure you that the team wants the game in your hands as soon as possible, but they also want to deliver something special…the Halo game you deserve."
Waypoint update on 8 December 2020
In a wide-ranging update posted to the Halo Waypoint blog on December 8 2020, it was confirmed that the game will be coming in Fall 2021 with the first Insider flighting coming "later next year" (that'll be some time in 2021). 
Since the somewhat disastrous Campaign demo from mid-2020, the 343 team has apparently been hard at work on the game's visuals. 
According to Ani Shastry,  Development Manager for the Graphics team on Halo Infinite, "Visual fidelity is a very important goal for Halo Infinite, and the graphics and art teams have been continually aspiring, and working closely with each other, to create the best-looking Halo game ever."
Shastry went on to say that "On the graphics technology front we have made improvements along with fixing bugs that were inherent to some of the techniques, as well as iterating and polishing the features that were still in development … Some of the key areas of progress include better quality of global illumination, ambient occlusion, shadows, volumetric lighting, sky, and atmosphere. We have also addressed issues with our GPU-driven rendering and texture streaming solution that should mitigate the LOD popping and texture quality issues that were prevalent in the July demo."
In addition to this, improvements have been made in Art and Content "across all disciplines such as Environment, Lighting, Weapons, FX and more." Oh, and the infamous Brute "Craig" is "undergoing a significant makeover" after achieving fame in July while other characters and 3D models are undergoing "significant changes".
Alongside those key details, 343's Joseph Staten revealed towards the end of the post that he's played the entire Infinite campaign twice, stating that he was left "stunned – in the best possible way – by what the team had done." According to Staten, "Infinite is, by far, the most expansive and vertical Halo world, ever. Why did the team do this? Because they understand that wonder and freedom are key to the Halo experience."
He went on to add "I had never felt more powerful, more mobile, more in command of a rich set of tactical choices. This was the Halo we imagined back in 2000, finally come to life, after 20 years of technical and creative innovation  Truly, Halo Infinite is a world in which I love spending time and that I'm thrilled to return to, both as a designer and a player. On behalf of the entire team, thank you for your patience and your passion."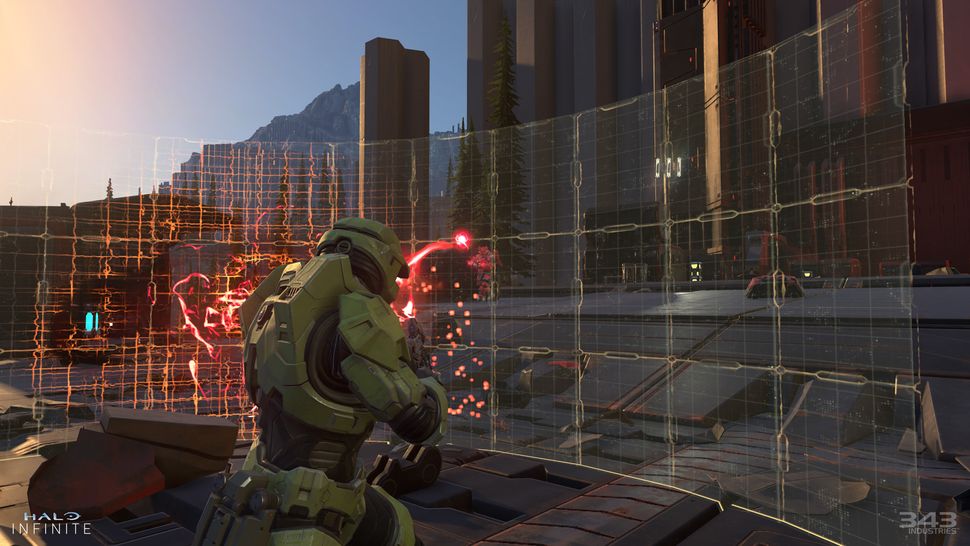 Staff turnover nothing to worry about 
Following the departure of director Chris Lee from the development of Halo Infinite, Phil Spencer has said that staff turnover isn't anything to worry about. In an interview with GameSpot, Spencer said "I don't have any specific concern about 343. I actually think in the long run, turnover is a healthy thing because we want people who are really motivated by the things that they're working on."
Spencer expressed faith in Bonnie Ross and said that he was feeling good about Halo veterans, Jospeh Staten and Pierre Hintze joining the team as project leads for the game's campaign and multiplayer respectively.
Spencer also touched on the game's delay coming soon after its underwhelming July showcase, explaining that sometimes what's being reported doesn't line up with the timeline of events, stating "Sometimes what hits the press, or when certain things get announced internally, have actually happened months before…It's not always accurate when these things line up—we did take the feedback coming out of the July showcase event seriously, both on the date and what people were expecting from the game." 
Spencer went on to add "It was a miss on our part, on my part, to open our July showcase with Halo Infinite and then a couple of weeks later have to move the date."
343's vision
In an interview with GameSpot, Phil Spencer has noted that 343 has a "clear vision" for the future of Halo and has suggested that it won't be gritty realism. In the interview, Spencer said: 
"I think there were certain people that were looking for Halo Infinite to be this lifelike gritty real-world looking game when we first showed it. And for those of us that have been around Halo for a long time, that's never been Halo. It's always had a certain palette and a certain look and I actually think there's more games in the industry now that are, it's less about how realistic or how M-[Rated] can I make a game and more about the fun and engagement that games have. And that's where I really think that Infinite is going to shine."
Director departure
In another blow for the development of Halo Infinite, Bloomberg has reported that the game's director, Chris Lee, has departed the project. This makes him the second top director to leave the project in two years. 
The departure comes after the game's recent delay announcement. Lee has told Bloomberg that he has "stepped back from Infinite" and is "looking at future opportunities", adding "I believe in the team and am confident they will deliver a great game and now is a good time for me to step away."
In a statement, Microsoft has said that "Chris Lee remains a Microsoft employee and while he has stepped back from Halo: Infinite right now, we appreciate all he has done for the project to date."
Customization concerns
343 Industries has responded to players who have expressed concern and confusion over Halo Infinite's customization system. 
In a thread of tweets, community manager John Junyszek explained the changes being made to the system, saying that the new Coatings are only one part of how players will choose their look in the game.
I'm seeing a decent amount of confusion around coatings out there, so I wanted to jump in and address some of the common talking points. Thread below! https://t.co/D6tP6pgSZUOctober 24, 2020
According to Junyszek, Coatings and colors will be able to be earned in-game, not only purchased. He also added that while moving away from the old system was "a tough call"  it has made it possible "to go into greater detail and variation with Armor color, materials, patterns, etc." 
In a Halo Waypoint post in December 2020, Lead Progression Designer Chris Blohm elaborated on Infinite's new customization, saying that:
"The coating system allows us to define color, wear and tear, patterns, and materials on a region-by-region basis on the Spartan or anything in the game be it armor, weapons, vehicles, or even environment elements like fuel barrels. To get to our design vision we needed to make an exceedingly difficult decision to move away from a system that was in the game from the early days – primary and secondary color. This decision was not made lightly, but it has laid the foundation for greater detail and variation when it comes to color customization.
"We have looked at the system and we understand the concern. In our recent value balancing pass, which was a direct result of community feedback around coatings, we have looked hard at how many coatings are in the starting set and how many and of what quality are unlocked via engagement vs other systems.
"Coatings are one part of the customization picture, but we feel all-up we will hit our goal for player representation by offering more possibilities across the entire system. While this does mean losing some player control, it increases the depth of customization that we can achieve internally and that you can ultimately show off publicly."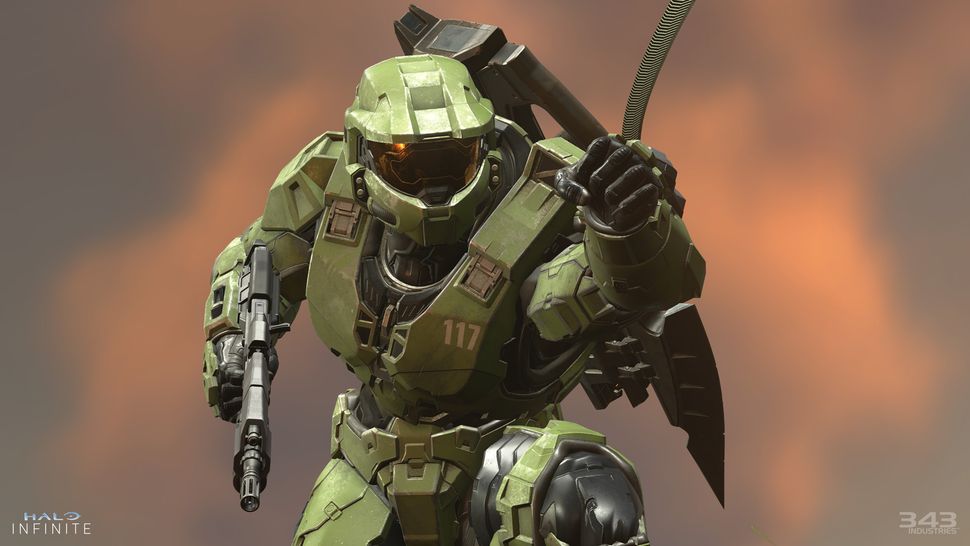 Rumors of new features being added to Halo Infinite
A Twitter user under the name Qilin, claiming to be involved in the development of Halo Infinite, has said (via GamesRadar) that Halo Infinite is "looking amazing" and that "new features" have been added in early stages. There are no specifics on what these new features might be but other tweets from Qilin also say that the developer is "taking our time to perfect this now that we got a delay".
Of course, as with anything that isn't coming from a confirmed Microsoft or 343 Industries source, we should take this with a pinch of salt. While this account has previously teased details about Microsoft IPs before official announcements that's no guarantee that anything stated about Halo Infinite is accurate. The fact that the initial tweets have since been deleted also casts some doubt on their veracity. 
No plans to cancel the Xbox One version
343 Industries has denied recent rumors that Halo Infinite will be delayed into 2022 and that the Xbox One version of the game has been shelved. According to Halo Infinite community manager, John Junyszek, the game is still on track for 2021 for all platforms. 
Hey Eric – we're seeing lots of fake "leaks" out there, so please don't believe everything you read. There are no plans to change our 2021 release or the devices and platforms we'll be supporting. We're building Halo Infinite to be the best it can be on each device/platform ?August 25, 2020
Campaign split-screen
Head of design at 343, Jerry Hook, has tweeted to provide some clarity around split-screen in the game's campaign mode. According to Hook, Halo Infinite's campaign mode will support two-player split-screen and 4 player online co-op. 
Addressing those underwhelming visuals
Following the Halo Infinite reveal in July, some fans expressed concerns about the underwhelming graphics on show, prompting a lengthy blog post on Halo Waypoint from 343 Industries' community manager John Junyszek, in which he acknowledged that the studio has heard the feedback from Halo fans loud and clear, and provides an explanation on why Halo Infinite looks the way it does.
"In many ways we are in agreement here – we do have work to do to address some of these areas and raise the level of fidelity and overall presentation for the final game," writes Junyszek.
He goes on to clarify that the build we saw at the Xbox Games Showcase was a "work-in-progress from several weeks ago with a variety of graphical elements and game systems still being finished and polished". 
Halo Infinite could be a 10 year game
In an interview with IGN, 343 Industries outlined a future vision of Halo built around Infinite. "Halo Infinite is the start of our platform for the future," said Chris Lee from 343. "We want Infinite to grow over time, versus going to those numbered titles and having all that segmentation that we had before. It's really about creating Halo Infinite as the start of the next ten years for Halo and then building that as we go with our fans and community."
The interview goes on to explain that future Master Chief stories will be told under the "umbrella" of Infinite, making it sound more like a platform for all future Halo games rather than just an individual title. 
This lines up with a previous interview that Xbox boss Phil Spencer had with Polygon, in which he teased that Halo Infinite could see a change in structure from previous Halo games and said that lessons had been learned from the Master Chief Collection.
"There's been a ton of learning in the studio around what does it mean to actually have a collection, the kind of totality of the Halo lore and stories and experience inside of one Halo world, one Halo UI, and platform," Spencer told Polygon. 
"As 343 has gone through this journey, they've seen some of the benefits of not requiring that our customers make a decision between 'Do I want to play this one or that one?' I feel like in a way, the games almost compete with each other. You see that with some of the annualized franchises that are out there – which clearly Halo's not annualized – but you see that where you spend a lot of energy actually trying to move the customers who are already playing your game to a new version of your game. I think as gaming has evolved, there's a view of 'our customers are our customers and we should respect them where they are.' It's similar to our Xbox message, and I think you'll see that in terms of the way Infinite is talked about–even the structure of what the game is itself."
Halo Infinite box art
On July 22, ahead of the Xbox Series X games showcase, Microsoft revealed the game's box art. Here's what it looks like in full. It's very nostalgic in style, portraying Master Chief on a very traditional-looking Halo ring.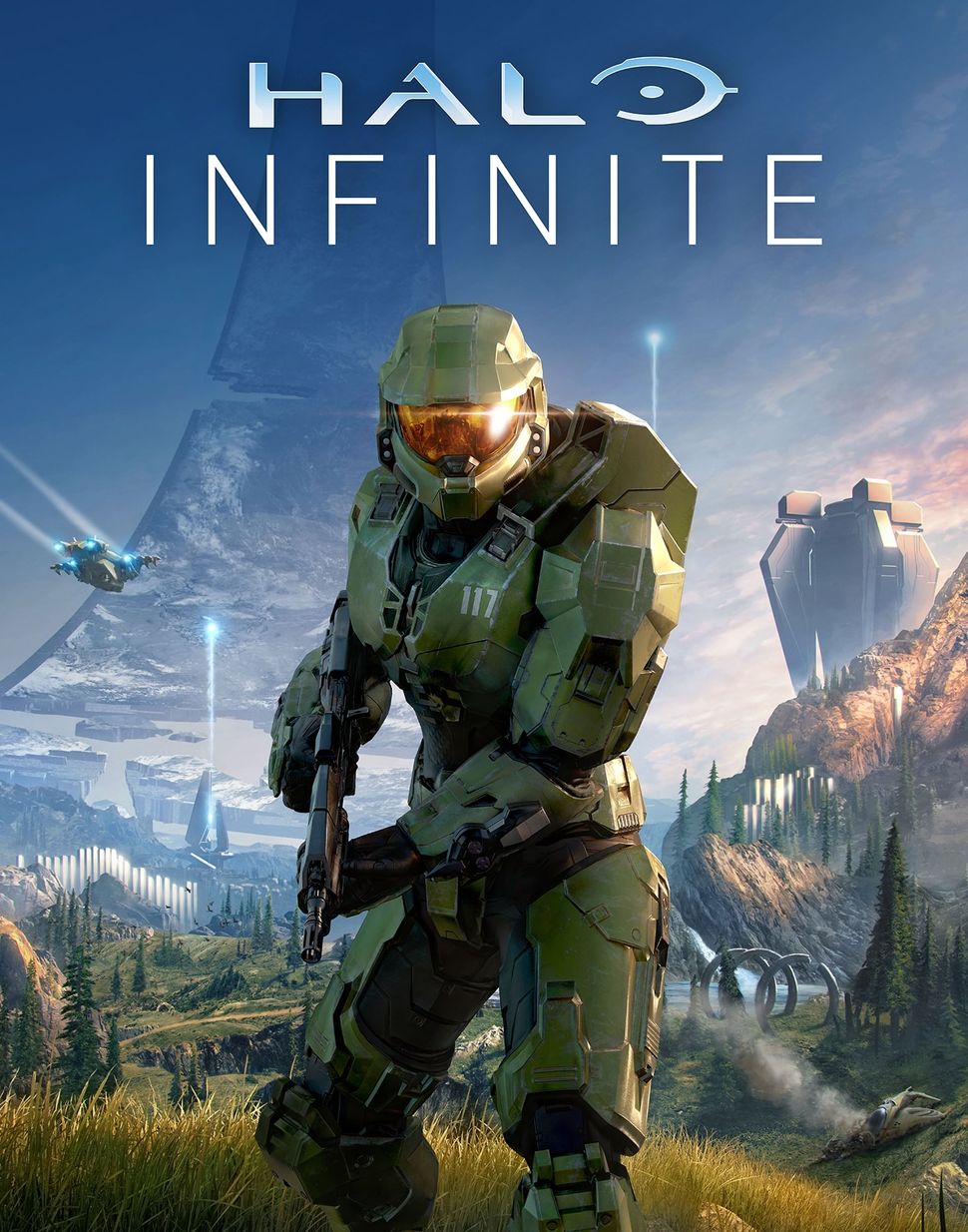 Banished are the antagonists, but you don't need to do any homework
Following the Xbox Games Showcase, we now know that The Banished, the main antagonists from Halo Wars 2, are back to cause problems with a new leader called Escharum.
In an interview with IGN, the development team promised that players won't have to have played through Halo Wars 2 in order to understand the role of The Banished, nor will it be necessary to be entrenched in every aspect of the Halo universe, saying "We don't want a game where players have to do homework to enjoy this game."
The Banished were the villains of choice for 343 in order "to have something that's an evolution of the Covenant so you get some of the familiar, but something that's different [too], and it comes together to feel fresh."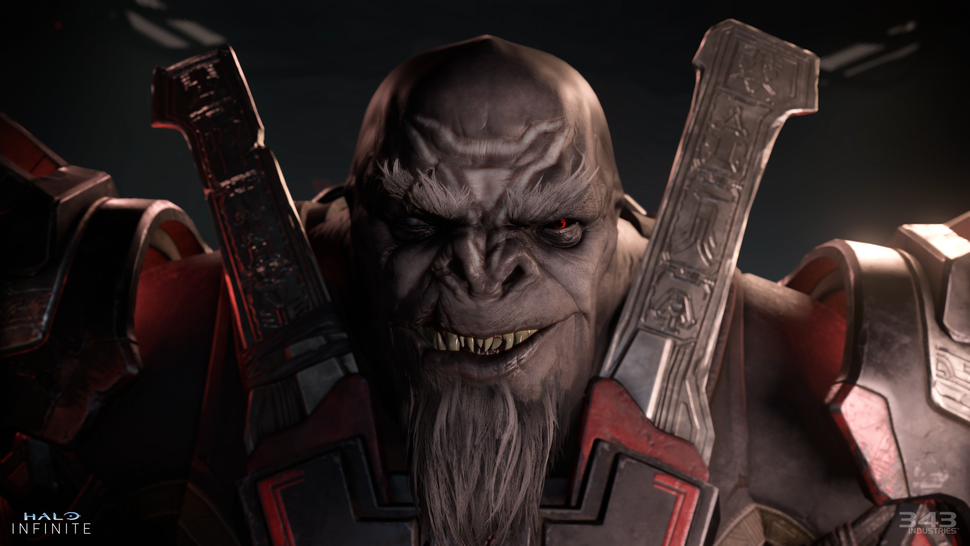 Xbox Series X's SSD will make a "huge difference" for devs, says Halo co-creator
Speaking to VGC, former Bungie art director, Marcus Lehto, explained that the Xbox Series X's custom SSD will give developers much more freedom.
"It will make a huge difference," Lehto told VGC. "It will open up the door for more expansive content that can stream a lot faster. Players won't be waiting on load screens and we won't have to hide loading behind cinematics and that kind of thing.
"It will just help make things a lot more seamless and fluid for the player when it comes to their experience on those consoles.
"I am really excited about that because that's one of the things that's really hard for us in particular right now: dealing with those old platforms."
Halo Infinite will be a cross-generation title and release on Xbox Series X, Xbox Series S, Xbox One, Xbox One S, and Xbox One X consoles.
Halo Infinite will undoubtedly look better on the next-gen hardware, but at least nobody has to miss out.
Halo franchise director Frank O'Connor put fears about the quality difference to rest, though, saying at a Halo Outpost event in Orlando (July 2019) that "Xbox One is not going to be a second-class citizen" (via GamesRadar).
Halo Infinite's audio should be explosive
343 Industries has shared a video that shows its Audio Team hard at work, blowing things up. The explosions will be used to populate Halo Infinite's audio track, and should provide some pretty impressive and realistic sounds.
Halo Infinite battle royale rumors resurface
A Reddit post from October has resurfaced which points to Halo Infinite getting a battle royale mode. The game mode was tipped to be free and set on Zeta Halo. The Reddit user goes on to say that "343 has wanted to make this BR unlike any to come before and there are some BIG and I mean BIG plans for this", however, they've since come forward to admit that their leak was fake.
Brian Jarrad, 343 Industries community manager took to Twitter to dismiss the rumor, though didn't explicitly say that a battle royale mode wouldn't come to the next installment in the series. Rumors again appeared in August 2021, following leaks from the game's technical preview.
Btw yes I'm aware we could help solve this with real news. We certainly have some things we're overdue on and eager to talk more about. We're in the process of pulling together a year-end update.November 30, 2020
Need a new console? We're showing you exactly where to buy Xbox Series X, how to find Xbox Series S stock, and just what you get for that PS5 price. 
The best Xbox One games to play right now
Best Xbox Series X games: all the games you should be playing on the new Xbox
New Xbox Series X games: release dates for upcoming Xbox Series X titles




Source from www.techradar.com