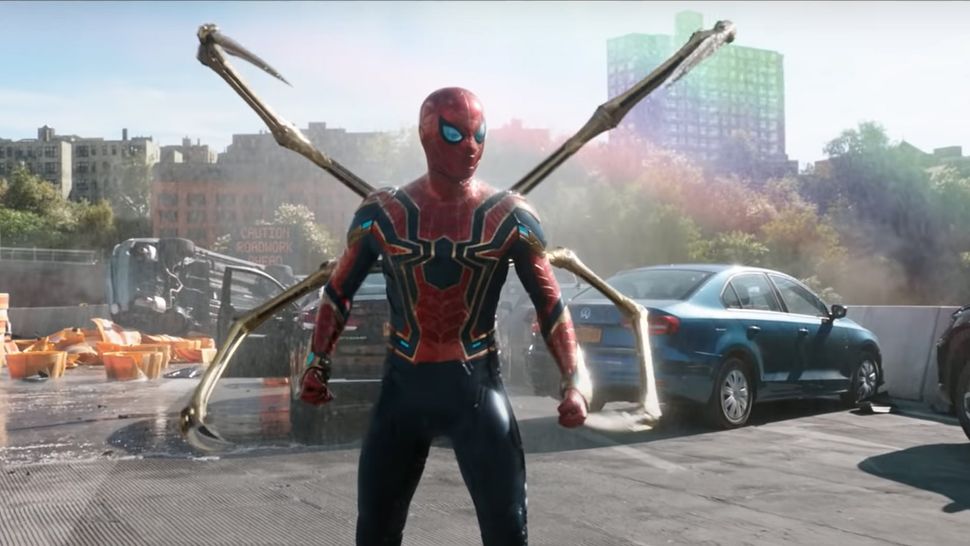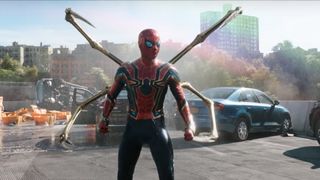 Spider-Man: No Way Home appears to mark the final entry in the wall crawler's MCU trilogy. Co-developed by Sony Pictures and Marvel Studios, Tom Holland's Peter Parker seems to have messed up yet again in his forthcoming big screen adventure – you know, if the film's first trailer is anything to go by.
A first look at the superhero movie has been a long time coming, so it's great to see Spider-Man: No Way Home get an official trailer. Still, the rumor mill hasn't stopped with its arrival, with former Spider-Man actor Andrew Garfield continuing to bat away speculation that he's involved somehow. More on this later.
As well as new rumors surrounding Garfield's appearance, what else do we know about Spider-Man: No Way Home? Below, you'll find more information on the film's cast, trailer, launch date, potential plot points, other prominent leaks and what we'd like to see as part of the Marvel Phase 4 flick.
Expect plenty of spoilers for Spider-Man: Far From Home, Loki and WandaVision below, if you haven't seen those yet. So proceed at your own risk if you choose to do so.
How to watch the Marvel movies in order
Sorry, Spider-Man: No Way Home isn't as secretive as MCU fans make out
Marvel's Eternals: everything we know so far about the upcoming movie
Spider-Man: No Way Home release date: December 2021
Spider-Man: No Way Home will arrive in theaters on Friday, December 17. It'll be the final release in what's has been a jam-packed year for MCU films, with Marvel's Eternals preceding it in November. Black Widow and Shang-Chi have already been released so, once No Way Home rolls around, it'll be the fourth MCU film to land in 2021.
That's assuming the world of cinema isn't hit by further Covid-related delays – which is hard to predict right now. Marvel Studios President Kevin Feige has stated that the film's release shouldn't move, so we're hopeful that No Way Home will keep its current release date and be with us in time for Christmas.
Spider-Man: No Way Home trailer: get your first look
After an unfinished trailer leaked on the internet, the official trailer for No Way Home arrived following its CinemaCon premiere.
The footage confirmed numerous rumors that have surrounded the movie. Based on the video above, Peter Parker will seek Doctor Strange's help so that his secret identity as Spider-Man will, well, go back to being secret.
As fans will remember, Peter's identity was revealed by Jake Gyllenhaal's Mysterio at the end of Spider-Man: Far From Home. No Way Home's first trailer suggests that Peter is having a torrid time with all of the publicity (not to mention the fact that people think he killed Mysterio) so he goes to Strange with the hope of reversing that revelation.
Things don't go to plan, though, and the pair wind up contributing to the arrival of the Marvel Cinematic Multiverse (MCM). We say 'contribute' as it looks like Wanda Maximoff and Sylvie (a Loki time variant) have also had a hand in it during Disney Plus shows WandaVision and Loki.
As the footage shows, previous iterations of Spider-Man villains including Doc Ock turn up in Peter's reality and seemingly begin wreaking havoc. So it looks like it'll be up to Spider-Man (or could that be Spider-Men?) to save the day again. 
Spider-Man: No Way Home cast: who is playing who?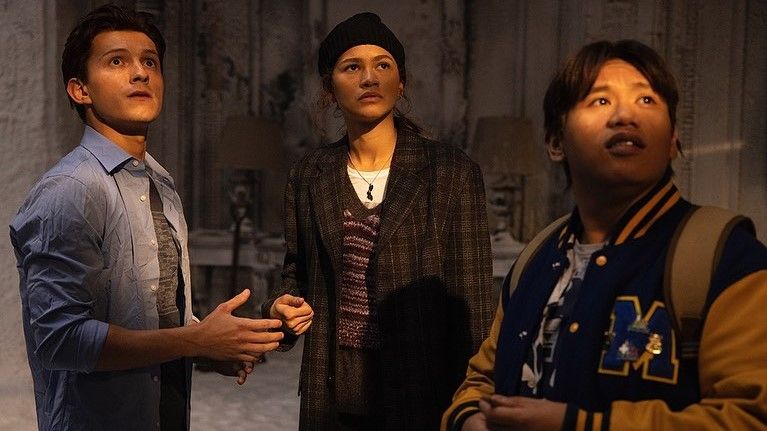 Right now, we know that Tom Holland is reprising the role of Peter Parker, Jacob Batalon is back as Peter's friend Ned, and Zendaya will return as MJ. All three feature prominently in the trailer, so we have confirmation of their returns.
Marisa Tomei and Jon Favreau are also back as Aunt May and Happy Hogan, with both supporting actors featuring in the film's first footage. Tony Revolori, too, seems to have reprised his role as Flash Thompson complete with a blonde hair makeover. 
Benedict Cumberbatch's Stephen Strange will likely take over Iron Man's role as Spider-Man's mentor-in-chief and help to undo the multiversal damage that he helped to create. Alfred Molina, fresh from confirming his return as Otto Octavius to Variety, is also shown off in the trailer.
As for who else might appear, there's a whole host of potentially returning characters.
Jamie Foxx seems set to return as Electro (given he confirmed as much in a now deleted Instagram post in October 2020), while Willem Dafoe's Green Goblin gets a tantalizing teaser in No Way Home's first trailer. 
J.K. Simmons will cameo as J. Jonah Jameson like he did in Far From Home, while Rhys Ifans' Lizard (last seen in The Amazing Spider-Man) is thought to be briefly seen in the trailer. It's unclear if this is who that mysterious silhouetted figure is, though.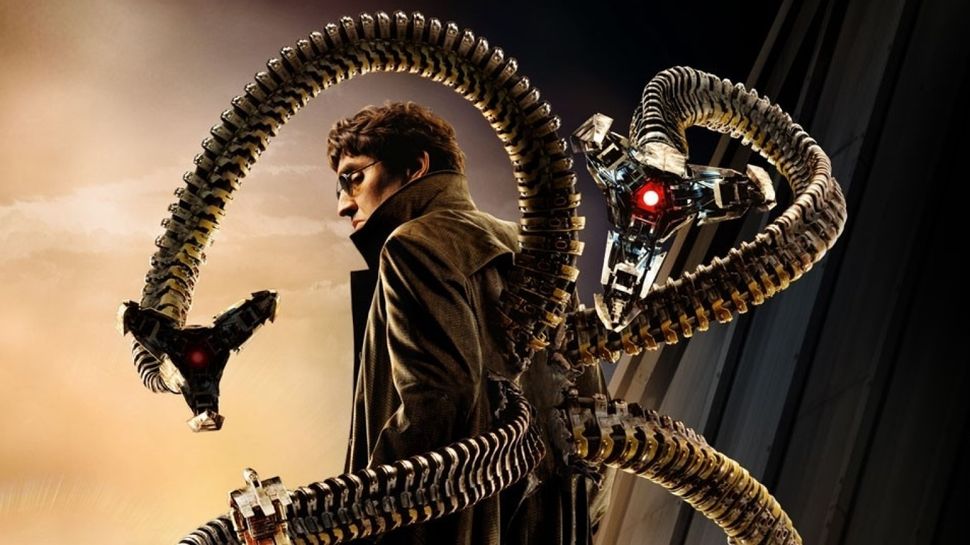 There's also been lots of speculation about Tobey Maguire and Andrew Garfield reprising their respective iterations of Peter Parker/Spider-Man.
Garfield and Holland have consistently played down suggestions that the former webslingers will be back, but images have emerged online of Maguire and Garfield reportedly being seen on set. We won't post them here but, if you're lucky, you'll find them on social media. That is, unless Sony has taken them down.
In a recent Variety profile piece, Garfield attemped to bat off those rumors again, even though he admitted that it would be "f*****g cool" if all three live-action Spider-Man iterations teamed up. 
Garfield also tried to throw fans (and host Jimmy Fallon) off the scent during an appearance on The Tonight Show. The Hacksaw Ridge actor was asked about the recently leaked image and footage of Garfield and Maguire in their Spider-Man costumes. Garfield was non-committal, in our opinion, but see what you think from the 3:38 mark in the video below:
Given that the likes of Doc Ock and Electro have entered the MCU from previous Sony Spider-Man universes, it's seems increasingly likely that Maguire and Garfield will appear to help Holland's Parker to dish out some punishment.
Finally, rumors that Charlie Cox will reprise his role as Daredevil from the eponymous Netflix series have been gaining traction. An original report from Murphy's Multiverse has since been corroborated by ComicBook.com, which said he was apparently seen on the set of the film. 
We'll have to wait and see with that one, although a February 2021 casting call did suggest a courtroom scene was being filmed. That court case formed part of the film's first trailer – fans even think Cox appears at the 0:30 mark – but, as of this moment, Cox isn't confirmed to appear.
The actor has since denied his involvement in the film – those aren't his forearms in the first trailer – so we'll have to see if he's telling the truth when the movie arrives.
Spider-Man: No Way Home story: what will the plot be about?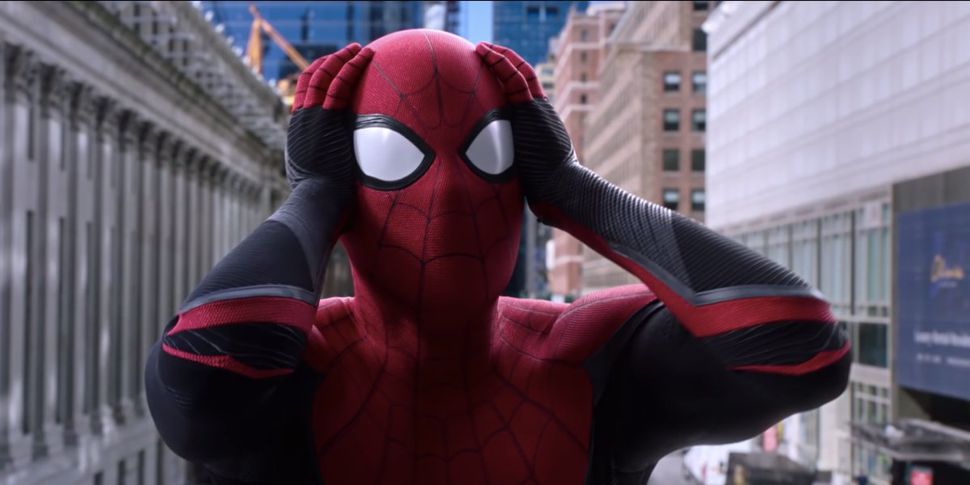 Sony has released an official, if brief, synopsis for the film.
Per the film's official site: "For the first time in the cinematic history of Spider-Man, our friendly neighborhood hero is unmasked and no longer able to separate his normal life from the high-stakes of being a Super Hero. When he asks for help from Doctor Strange the stakes become even more dangerous, forcing him to discover what it truly means to be Spider-Man."
The third Spider-Man movie will deal with the repercussions of Far From Home's ending, where Spidey was accused of being a drone-controlling terrorist by Mysterio, and J. Jonah Jameson made an appearance to reveal the superhero's secret identity as Peter Parker. 
So it looks like Peter is being taken to court for allegedly murdering Mysterio. Given he's back in school at some point, though we think he (with Matt Murdock's potential help) will be found innocent. However, with his secret identity revealed, that's only the first step in clearing his name, so to speak.
In Marvel comics, there's precedent for Peter requesting the aid of magical beings, too.
After Peter revealed his identity in the Civil War comic series, his Aunt May was shot as a byproduct of that decision. In a bid to stop her from dying, Peter and Mary Jane – who were married at the time – asked the demon lord Mephisto to save May's life. In exchange, Peter and Mary Jane would give up their marriage, which Mephisto agrees to. Using his powerful magic, Mephisto alters the course of history to reflect these changes.
Now that the trailer's out, we know that the controversial (and actively disliked) One More Day comic storyline involving Peter's identity and magic may be loosely adapted here. Rather than Mephisto, though, it seems Doctor Strange will be the one to try and alter the timeline.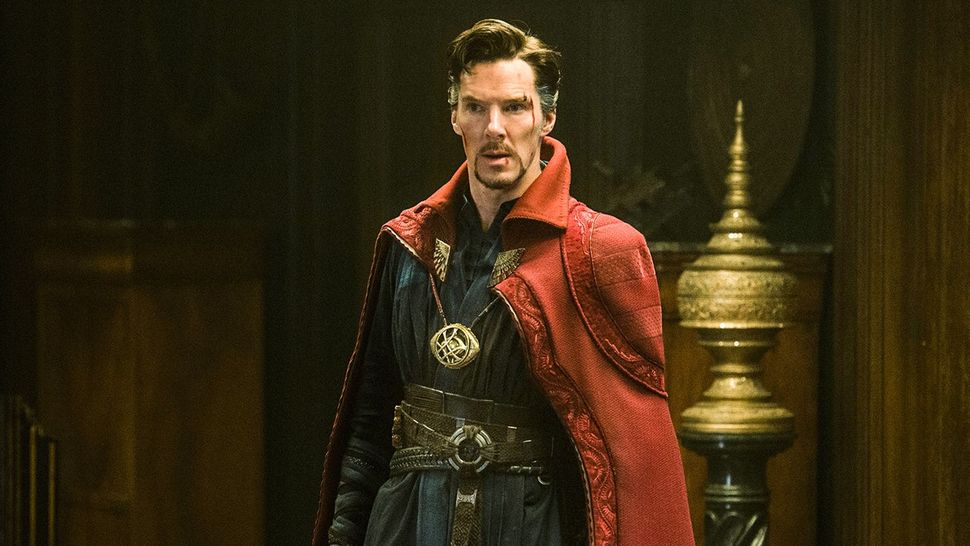 Speaking with THR, Doctor Strange star Benedict Cumberbatch teased how the Sorcerer Supreme's role in the film: "They're neighborhood superheroes, and they've had an experience or two. They've got history. It might be the case that Peter asks me to help him do something? I think I'm allowed to say that much. I help him fill in his tax returns. That's what I do."
In addition, the rumor of numerous villains entering the picture possibly sets the film up for a Sinister Six scenario – basically a team-up of foes to give Peter an extra-hard time.
The new trailer seemingly gives us Electro, Doc Ock, and Green Goblin. A return of Adrian Toomes' Vulture would make a lot of sense, seeing as he's alive and well in prison at the end of Spider-Man: Homecoming. Mysterio's return is also possible. That's providing he faked his own death during Far From Home, which could happen, given his penchant for optical illusions in the movie and comics.
So that's five so far, but what about the sixth? The Scorpion, aka Mac Gargan (played by Michael Mando), already exists in the MCU, so he is most likely to be the final member. He talked to Toomes in Homecoming's post-credits scene, so he has an affiliation with one of Spidey's villains if the pair break out of jail and team up with their fellow antagonists.
Spider-Man: No Way Home: what we want to see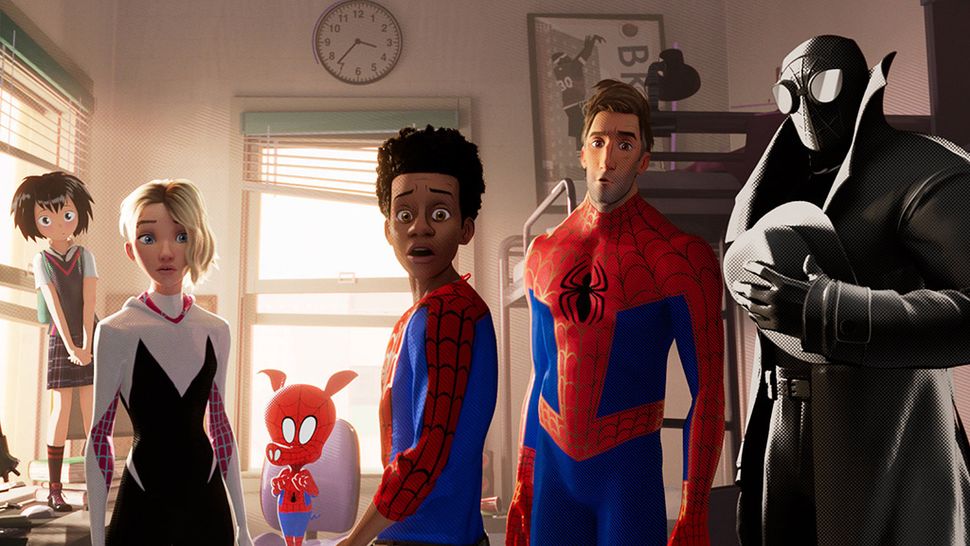 Here's our wish list for the third Spider-Man MCU movie:
Balancing the villains
If you've read through our trailer breakdown, seen the trailer and read about everything that's been leaked, you might be getting flashbacks. 
The Sam Raimi-directed Spider-Man 3 from 2007 was known for including a similarly packed cast of characters, particularly on the villain side, much to the dislike of fans and critics. The Amazing Spider-Man 2 suffered from the same problem years later. 
We hope that this Spider-Man film will have learned from those past mistakes, and manage to incorporate its multiple foes without losing the thread of its story.
Spider-Verse tie-ins
Spider-Man: Into the Spider-Verse is one of the best superhero films ever made, and it rightfully won an Oscar for Best Animated Movie in 2019. It seems likely that Sony will want to put its various Spider-Men in that animated universe at some point, and it would be cool if No Way Home could connect the dots in a post-credits sequence. Imagine No Way Home ended with an animated Tom Holland teaming up with Miles Morales…
Daredevil joins the MCU again
Marvel Studios has two choices with Daredevil: keep Charlie Cox's Netflix version of the character, or wait a while and recast him. Our preference is they keep Cox – the movie doesn't need to explore his baggage from the Netflix show, but just having him in the MCU would be a nice love letter to fans of that series. 
Doctor Strange in the Multiverse of Madness: what we know so far




Source from www.techradar.com