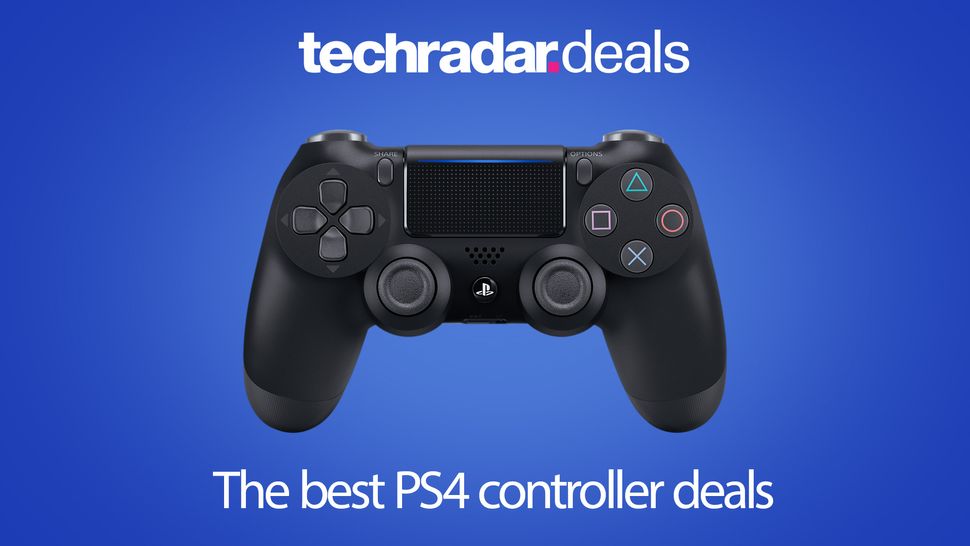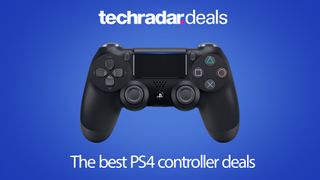 DualShock 4 deals are perfect for picking up a cheap PS4 controller. Whether you're grabbing an extra gamepad for more multiplayer options, or picking up a controller to use with compatible PS4 titles on PS5, regular sales mean there are plenty of chances to save throughout the year. 
Since the PS5 launched, we haven't seen these cheap PS4 controller prices drop too much. That's likely due to the fact that they can still be used with certain game on the new system, and because there have been so many difficulties securing PS5 restocks since release. 
It's worth noting, however, that these DualShock 4 deals aren't quite beating the DualSense controller price, which means if you are playing on PS5 you might as well go for the upgraded experience on the next-generation device. Nevertheless, if you're browsing at the right time you'll find some excellent cheap PS4 controller deals up for grabs, and we're rounding up all the best offers from around the web just below.
PS5 price: what do you get for your cash? 
PS5 game deals: all the latest savings
PS Plus deals: big savings on 12 month and 3 month memberships
Cheap PS4 controller prices by color:
One of the highlights of the DualShock family is that a wide variety of awesome colors available. We've curated a list of the more tempting DualShock 4 deals for the various color variations below too. 
DualShock 4 Back Button Attachment prices
If you're looking for extra ways to jazz up your new PS4 controller, you might want to take a look at the relatively new Back Button Attachment. The small device clips onto the back of your controller and provides access to two new mappable buttons for extra functionality in your games. So far, the new add-on has proven incredibly popular, especially across the US. That means if you spot a price below that you like, grab it – it may well slip back out of stock soon. 
How much does a PS4 controller cost? 
The PS4 controller price does depend on the color you're choosing. The standard 'Jet Black' model can drop as low as $25 – $30 / £25 – £30 in sales events, but is usually found closer to $49.99 / £49.99. In general other colors follow this suit, but more premium limited or special edition designs can reach into the $70 / £70 price range. 
Is a cheap PS4 controller worth it in 2021?
Even though we're taking the leap to PS5 now, cheap PS4 controllers still have their place on your shelf. The next generation device is, after all, still extremely difficult to find – so you'll likely find yourself putting in some more time with your PS4 over the next few months while you hunt for more stock. With many of the latest releases heading straight to PS4 as well as PS5, there's plenty of content out there to keep you going as well. 
Not only that, but PS4 controllers will still work with previous-gen titles running on PS5 so having a spare handy will come in useful for older multi-player games as well. You'll also be able to use a PS4 controller for PS5 Remote Play on your phone, tablet or laptop as well.  


Source from www.techradar.com