We're seeing the biggest shakeup in the world of iPad mini deals following the announcement of the new iPad mini. It's set for release later this month and represents a massive upgrade over the previous model from 2019. We don't expect to see many (if any) offers on the new model, but it could mean a great iPad mini deal on the last generation version.
The starting price of the iPad mini (2021) is $499/£479 – a considerable jump up from the older version. Surprisingly, though, Amazon has already taken $39 off the new iPad mini in the US in you place a pre-order. It's unclear if this offer will last after launch, so best snap it up quick if you want to get the latest tech.
The price increase is justified by a larger 8.3-inch screen, 12MP front and back cameras, and the new A15 Bionic chip that gives the tablet a massive 40% CPU and 80% GPU performance upgrade. Effectively, it's more in line with what you would expect from an iPad Air, albeit in a much smaller form factor.
Now, if you're OK with going for something a little older, it could be a great opportunity to snag a bargain on the 2019 iPad mini at around $299. We haven't spotted any standout discounts just yet, but there could be something in this year's Black Friday iPad deals if retailers look to clear stock of the older model.
Of course, there are cheaper small tablets out there, however with Apple's excellent OS and Retina display on this machine, it's certainly in its own class. So, here are all the best iPad Mini prices available right now – but if you are after something a bit bigger, be sure to check out our regular iPad deals page.
The new 2021 iPad mini was the highlight of the recent Apple Showcase. It's been two years since a refresh of this model and it seems like it was well worth the wait.
When looking at pure improvements over the 2019 mini the numbers really speak for themselves. Thanks to the A15 Bionic chip, you'll see a 40% CPU and 80% GPU performance upgrade. The front and rear cameras have been massively improved up to 12MP, while the new tablet will support Touch ID and sport a USB-C port.
Many consider it to be in line with the iPad Air but in a smaller form factor. Of course, all those upgrades come at a price. The 2021 iPad mini is priced at $499/£479, so it's clearly an expensive bit of kit. We've spotted a few pre-order deals that have taken around $40 off the price, but it's likely going to be Black Friday when we see the best iPad deals next.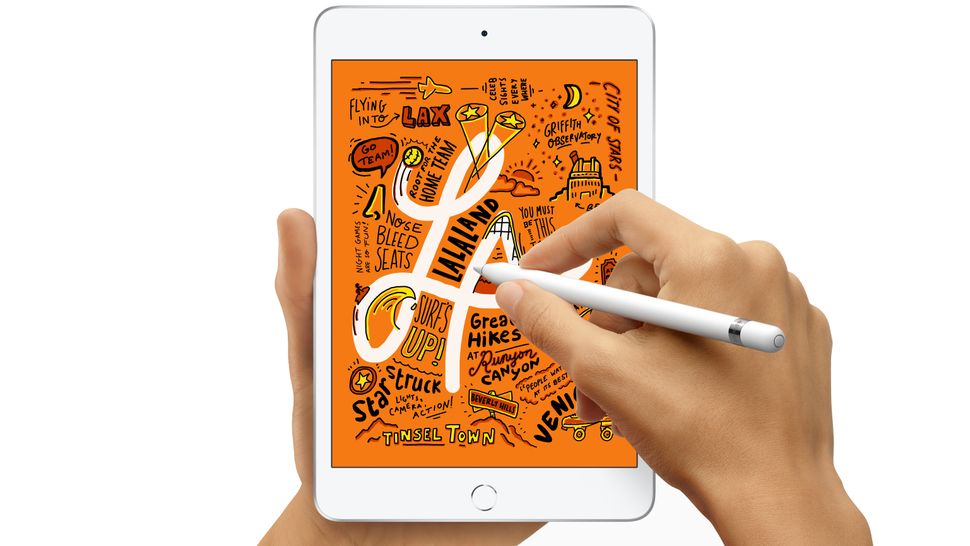 The 2019 iPad Mini came with a starting price of $399 / £399 / AU$599. Of course, the device itself benefited from upgraded spec and a better screen over the older models, although you'd be forgiven for not seeing much difference in the look of the device.
The updated Retina screen has a 2048 x 1536 resolution, which is seriously intense for a 7.9-inch screen. The battery will keep you going for a superb 10 hours of  web surfing and media playback. You're getting the A12 Bionic Chip under the hood, first seen on the iPhone X – so nothing too old to run the latest iPad OS. If the regular iPads are a bit too big for you, but you want something bigger than your phone for long reads, browsing the net or watching video content, the latest iPad Mini is going to take some beating as one of the best devices you can get.
You'll also be able to use the Apple Pencil with the iPad Mini 5, so it might be worth checking out the cheapest Apple Pencil prices and deals available now. 
Is the iPad Mini price worth it?
If you're going for performance and display quality, the iPad Mini might not be the tablet for you. At a good deal more than the latest 8th generation iPad, you're going to be picking up older specs for more cash and that's never a good thing. However, if you prefer that smaller form factor over the larger 10.1-inch devices making up the rest of Apple's tablet line up, then the iPad Mini is your only option. 
That A12 Bionic chip will still hold its own today, and the entry level 64GB RAM is also double that of the 8th generation iPad which is, in itself, a pretty serious consideration. To get that level of storage on the newer releases you'll be paying just over $400 / £400 for a 128GB device. If you don't quite need that much room, then, the iPad Mini is a worthy investment.
When can you find iPad Mini deals available?
iPad Mini deals are usually an ongoing affair, with a few dollars or pounds shaved off the original MSRP at a range of retailers. However, you'll find more significant discounts during bigger sales periods – in particular during Amazon Prime Day, September's Back To School discounts, and across Black Friday and Cyber Monday in November.
Browse even more cheap tablet deals


Source from www.techradar.com