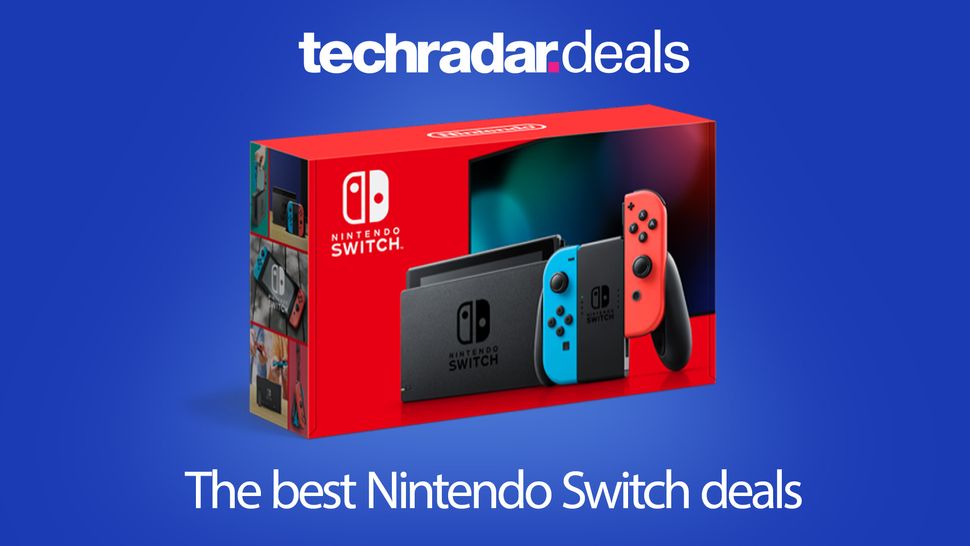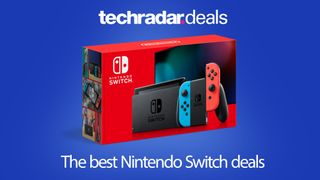 Have you heard the news? For any lucky folks in Europe, the price of the Nintendo Switch is going to be permanently reduced by £20/€20. The cut comes as the new Nintendo Switch OLED is due for release on October 8, dramatically shaking up all of the Nintendo Switch deals we can expect to see going forward. If you want to make a saving already, there are many great value Nintendo Switch bundles up for grabs.
You'll find the very best Nintendo Switch deals right here and we'll continue to update them every week. As soon as we hear of a discounted console or Joy-Con hitting the shelf we'll be bringing you all the latest prices. We've been scouring the web for all the latest discounts, and you'll find all our top picks of the best Nintendo Switch bundles just below. 
If you're looking to kit yourself out with everything you need straight from the off, you can save some serious cash with these offers. Nintendo Switch bundles are running low in the US, but those in the UK can make some terrific savings with the recent price cut. For example, a Switch console by itself is now just £259.99 at Amazon, while bundles start from only £269.99.
Remember, to play online multiplayer and get other benefits like free games, you'll want to pick up a Nintendo Switch Online subscription deal as well. 
So, if you're not interested in waiting for a Nintendo Switch OLED pre-order, here are all the best Nintendo Switch deals available right now. Keep your eyes peeled on the upcoming Black Friday Nintendo Switch deals for the possibility of even bigger discounts on games and accessories later this year.
The latest cheap Nintendo Switch deals
The comparison chart below will bring you the best Nintendo Switch deals on the console by itself. As stock fluctuates, however, we have seen prices rise and fall with demand. Don't pay any more than the US MSRP of $299 and the UK RRP of £259, then, because as dire as stock may seem those costs do ultimately drop back down again with a new wave of inventory. 
Scroll down a little further for all the Nintendo Switch bundles on offer.
If you're after a cheaper alternative, the Nintendo Switch Lite can be found for around $199 (£199). This handheld only console doesn't dock, however, and doesn't feature detachable Joy-Con. We're rounding up all the best Nintendo Switch Lite bundles if you want to check it out in more detail.
Nintendo Switch bundles (USA)
Nintendo Switch (Red & Blue): $299 at Amazon
Nintendo Switch stock is seeing a resurgence in the US, after a few weeks of inventory woes. While deals are still scarce (save for some memory card bundles below) this is the best way to get your hands on a console right now.
View Deal
Animal Crossing Nintendo Switch: $299 at Best Buy
You'll also find the Animal Crossing Edition is still up for grabs at Best Buy this week, which is particularly impressive considering this console usually runs out of stock well before the other color variants.

View Deal
Nintendo Switch | 128GB memory card: $334.98 $321.99 at Amazon
You're not saving too much here, but you can shave $13 off the price of a Nintendo Switch console and 128GB official Nintendo memory card when you grab both together in a bundle at Amazon right now. Considering stock has been so low over the last few months that's an excellent offer, though if you're not fussed about picking up a Nintendo branded memory card you might find better deals on microSD cards in the future.
View Deal
Nintendo Switch bundles (UK)
Nintendo Switch (Gray): £259.99 £233.48 at ShopTo via eBay
Save £26.50 – For a short time, you can save over £25 off the standard price of a Nintendo Switch thanks to a new voucher code at eBay. This is for a brand new console through the ShopTo store on the eBay platform. Simply enter the code 'PURCHASE4LESS' when you reach the checkout and the discount will be applied.
View Deal
Nintendo Switch (Red & Blue): £259.99 at Amazon
Amazon was one of the first retailers to list the Nintendo Switch for its new low price of £259.99. We're seeing a few other places catch up but it could take a while for their full offering of consoles and bundles to be reduced. If you don't want to wait, the best Nintendo Switch deal is right here.
View Deal
Nintendo Switch | The Legend of Zelda Skyward Sword HD: £299.98 at Amazon
The latest price cut brings the cost of this Nintendo Switch and The Legend of Zelda Skyward Sword HD bundle down to its lowest price yet. While it's a good price now, there is a chance we will see a further discount as (effectively) the full price of the game has simply been added to the cost of the Switch.
View Deal
Nintendo Switch | Mario Mega Pack: £359.99 at My Nintendo Store
Here's everything you could possibly need in a Nintendo Switch bundle to get you started in the best way possible. Alongside the console, this deal from the My Nintendo Store includes classic racer Mario Kart 8 Deluxe and exquisite platformer Super Mario 3D World. Then there are the accessories: a pair of racing wheel attachments, analog stick caps and a carry case. Altogether that's over £100 worth of extras and two of the best games featuring the famous plumber.
Nintendo Switch OLED | Metroid Dread | White (£359.99) | Neon (£359.99)
As Metroid Dread is due for release on the same day as the Switch OLED, this is easily the best value pre-order bundle on the My Nintendo Store. Effectively, you'll be getting a copy of Samus' latest adventure for just £30 when you consider the carry case that's included for free. That's a game for almost half price.
View Deal
Nintendo Switch OLED | Legend of Zelda: Skyward Sword HD | White (£359.99) | Neon (£359.99)
Second to Metroid Dread, this is the best Nintendo Switch OLED bundle to pre-order if you want to get the best value for money. Skyward Sword HD launched just back in July and is yet to receive a major discount anywhere. Bought as part of this bundle, it'll be the cheapest price we've seen so far.
View Deal
Nintendo Switch OLED | Super Mario 3D World | White (£359.99) | Neon (£359.99)
If you're a fan of platformers then you can't really do much better than Super Mario 3D World. It's a huge package of classic Mario goodness. Plus, this includes the Bowser's Fury expansion with even more game to bounce around in by yourself or in co-op. You definitely get a lot for your money here and it's an ideal family purchase.
View Deal
Nintendo Switch OLED | Mario Golf: Super Rush | White (£359.99) | Neon (£359.99)
Perhaps the most niche choice, this bundle comes with Mario Golf: Super Rush. The frenetic golf sim is usually a blast in multiplayer and will likely dredge up some happy memories of the N64 days. Again, this is another title that launched earlier in 2021 and has not been any cheaper outside of bundles.
View Deal
Nintendo Switch | Paper Mario: The Origami King: £269.99 at Game
As one of the more premium games available for the Switch, this is a great bundle price for a console and a copy of quirky RPG The Origami King. Just last week, you would have paid £289.99 for this pairing. It's now dropped to reflect the permanent price cut to the Switch, so you're still getting the latest Paper Mario for just £10.
View Deal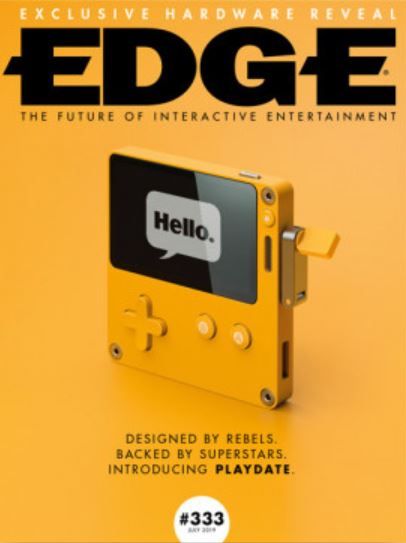 Edge magazine subscription deals start at just £15
Need help deciding what to play on your new Switch? Edge magazine has reviews and previews of all the latest games, as well as news and insight from across the industry. As one of the oldest and most trusted in the business, Edge has got you covered. Subscribe now from just £15.
View Deal
Nintendo Switch bundles: how to spot a good deal
Just because Nintendo Switch bundles are cheap might not mean they are good deals. Many retailers often include cheaper games with their Nintendo Switch bundles and still charge standard price. Games readily available for $20 – $30 can sneak their way into the premium-priced deals, lowering the overall value of the offering. 
In this case, it's worth picking up a Nintendo Switch bundle with a full $60 game and grabbing the cheaper title separately if you're desperate to play it. For this reason, it's always worth double checking the going price of the bundled game you're picking up against the overall cost to make sure you're getting a good deal. Nintendo Switch sales outside of busy shopping periods (Black Friday or the holidays) are more likely to try this tactic. 
The best games to get in a Nintendo Switch bundle
As mentioned above, first-party releases are the games you'll want to look for in order to get the best Nintendo Switch bundle deals. These are the games that have been developed and produced by Nintendo themselves, so that's the likes of Mario Kart, Mario Party, The Legend of Zelda, Metroid and so on.
As these titles do not usually fall much below their usual price (even years after launch) your best option to get them for cheap is as part of a Nintendo Switch bundle. We've seen games effectively receive discounts of up to 50% when bought as part of a bundle.
When to shop for Nintendo Switch deals
The best Nintendo Switch deals are usually found around the holiday period. You'll find the year's biggest games tend to release between October and December, which gives bundles a higher value when these titles are included at a discount price. However, a new Nintendo Switch bundle generally pops up along with any big first-party release. We'll be looking out for any featuring Metroid Dread when that launches later this year to help you save some cash on your Switch.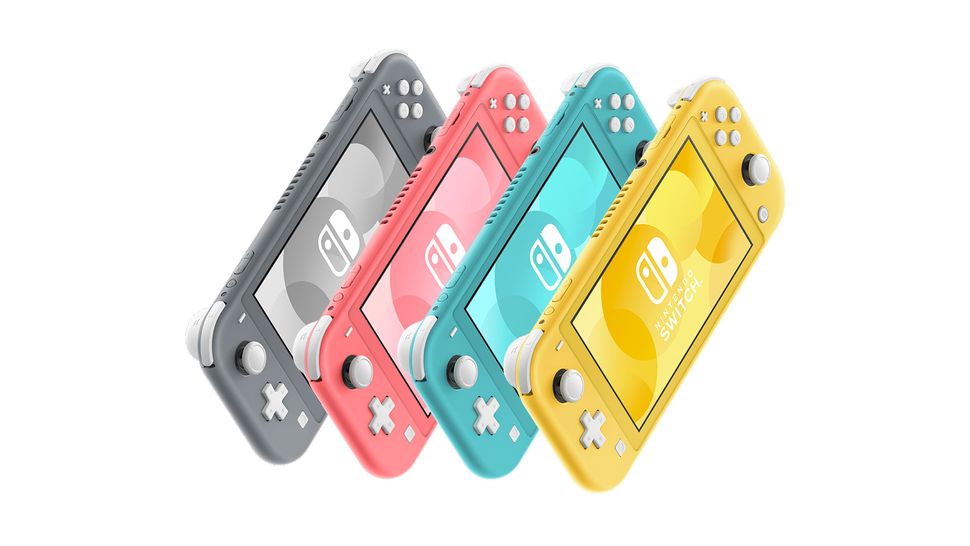 Nintendo Switch Lite
The Nintendo Switch Lite was released at just $199.99/£199.99 in 2019. That's $100/£80 less than the original Switch console. If you want to play games on the TV as well, you should go for the standard Nintendo Switch instead as the Lite is only playable in handheld mode.
The Nintendo Switch Lite comes in multiple colour options. You can pick one up now in turquoise, gray, yellow or coral pink, as well as a special Pokemon Zacian & Zamazenta Edition. 
Cheap Nintendo Switch games
Looking for something to play? Some of the latest Nintendo Switch deals and bundles might not be offering the game you're looking to get into first. If not, use this price comparison chart below to find the cheapest Switch titles around. 
Shop all the latest cheap Nintendo Switch games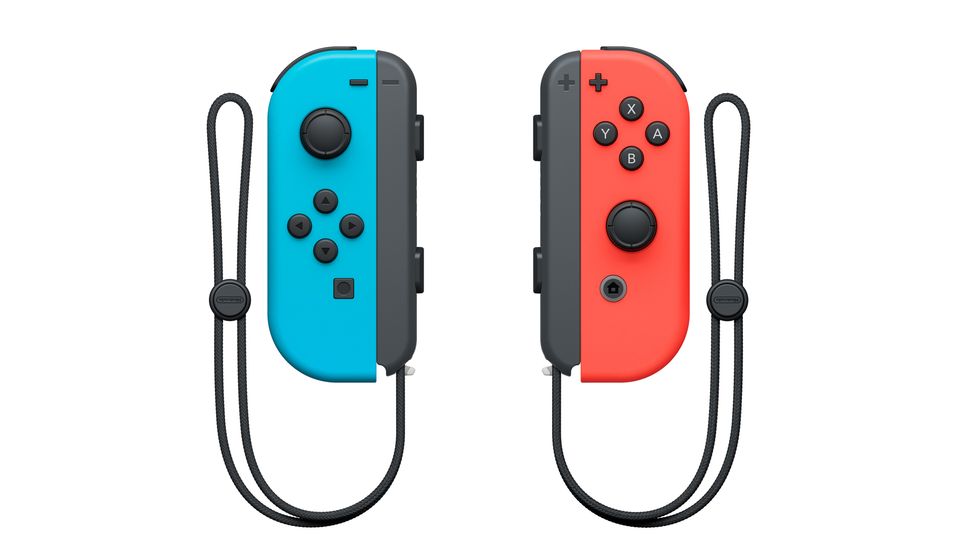 Extra Joy-Con deals
If you're looking for more multiplayer options, you might want to check out the latest Joy-Con deals. These controllers come in $10 more expensive than the Pro Controller (more on that below) but you do get two separate controllers to expand your options. Nintendo Switch deals rarely include these controllers in their bundles as well, so it's not worth holding out for a mega-bundle.
Or maybe you just fancy some different colors for your own use – the Neon Red / Blue Joy-Con pack offers opposing colors to the ones the console ships with, for example (left red and right blue). Check out the latest prices below, or shop the best cheap Joy-Con sales going right now.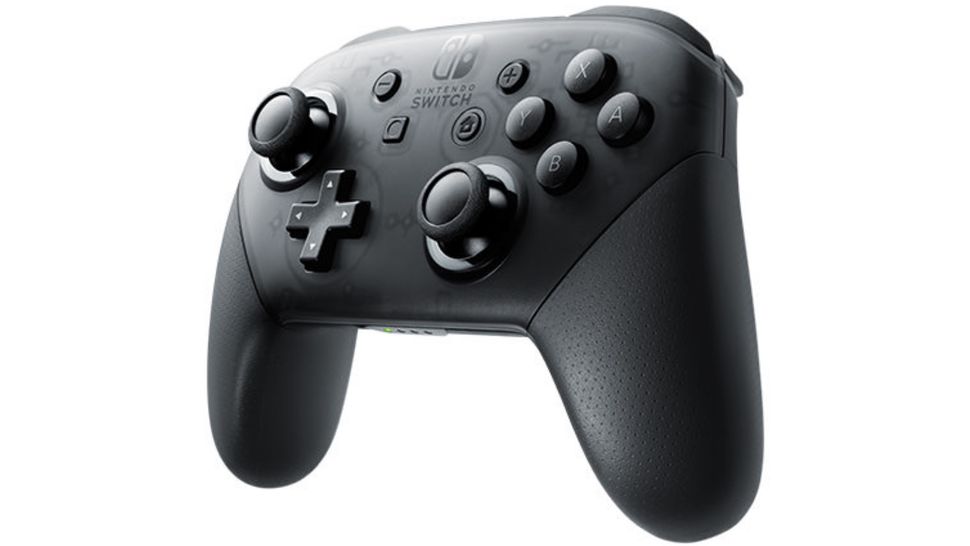 Nintendo Switch Pro controller deals
You won't actually need a Nintendo Switch Pro controller to play any games, so don't feel pressured in to buying one. The Nintendo Switch Pro controller is a more traditional-style pad and launched alongside the Nintendo Switch. Prices aren't cheap though, starting around $69.99/£64.99. Nintendo Switch bundles have offered the Pro Controller in the past, but these are rare – and often higher value bundles setting you back a bit more cash – so we wouldn't recommend waiting for them. Check out more Nintendo Switch Pro Controller deals in our dedicated guide. 
Do I need to buy extra controllers for multiplayer on Nintendo Switch?
Possibly not! Remember how the Joy-Con controller splits in two? Turn them sideways and you get two basic controllers, each with their own analogue stick and face buttons – the d-pad acts as face functions on the left controller. We've seen 2K's NBA series, Snipper Clips, FIFA 19, and Mario Kart being used this way for local multiplayer in both docked and tablet modes. So you get multiplayer functionality straight out of the box with no additional purchase required.
However, if you want to play four-player games, then you're going to need to invest in an extra pair of Joy-Con controllers or some Pro controllers. We'd buy the Joy-Cons as a pair (see our comparison chart above) as you'll save a bit of cash over buying them separately. Better yet, if your friends own a Switch, ask them to bring their controllers to the party!
Nintendo Switch bundles rarely offer extra controllers at the standard price, as these are particularly pricey gamepads. However, retailers sometimes include a Pro Controller in their Nintendo Switch sales with a slightly higher price tag. 
Nintendo Switch Micro SD memory card deals
With only 32GB of internal storage, you'll be wanting to pick up a cheap memory card or two for your new Nintendo Switch for any digital purchases or the inevitable game-fixing patches. Don't fret though, they're actually surprisingly cheap, with even 64GB ones coming in at under £20/$25.
What memory cards does the Nintendo Switch need? Those will be Micro SD cards also known as, depending on their size, as MicroSDHC (up to 32GB) or MicroSDXC (up to a huge 2TB soon). Nintendo also has their own branded cards, but you'll be paying more just for a label. So for now, we'd take a look at this range of cheap MicroSDXC Nintendo Switch-friendly cards.


Source from www.techradar.com