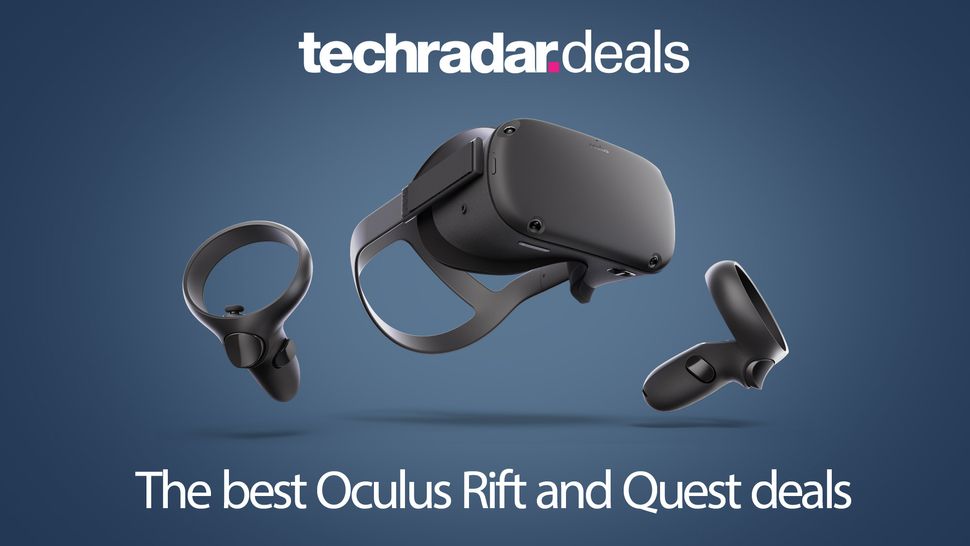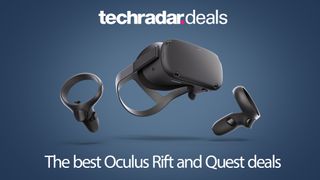 Oculus Rift deals offer an excellent way to grab some high quality virtual reality without breaking the bank with those high launch prices. Thankfully, both the Oculus Rift and Oculus Quest prices have dropped since their first iterations, which means high quality VR is available for less than ever before.
In April 2021, however, Facebook announced that it will no longer be supplying the Rift S headset, instead focusing on the Oculus Quest 2 line. That means stock is going to be scarce on these devices soon, though Oculus Rift prices may drop over the next couple of weeks as retailers look to shift their supplies. 
Those looking for the best Oculus Rift price are in luck – and those after wireless VR on the latest devices will also find all the latest Oculus Quest deals right here as well. 
The Oculus Quest is completely wire-free, and offers specs that go beyond many early experiences with VR as well. Not only is it cheaper in the first place, but you also won't need an expensive gaming PC to run it, solving the problems facing many VR hopefuls since the Rift's release in 2016. 
You'll find all the latest Oculus Quest deals and Oculus Rift prices just below but we'd recommend checking out the upcoming Labor Day sales for even more discounts.
The best Oculus Rift and Quest deals available now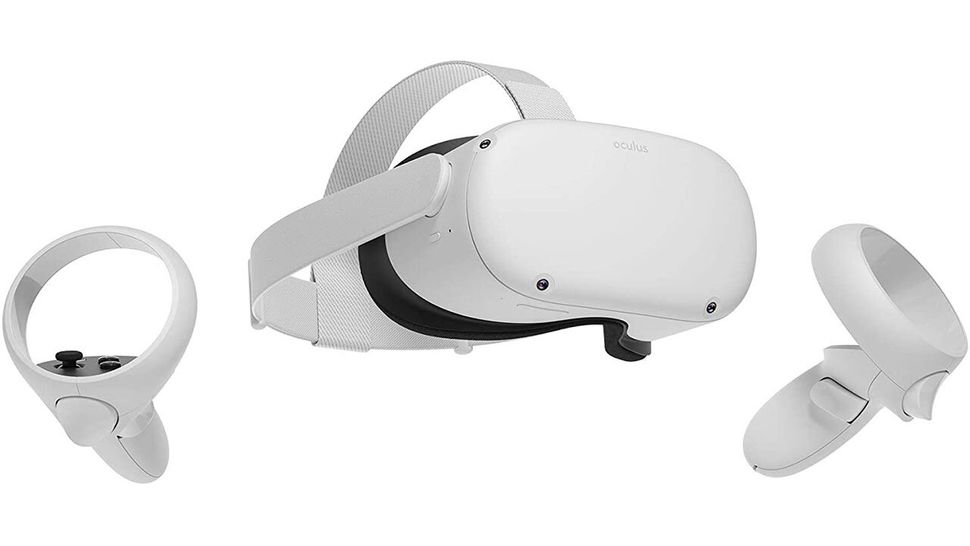 The Oculus Quest was originally aimed at those who wanted to give virtual reality a good go but didn't want to spend on the PC requirements needed by the Rift. The Oculus Quest 2 not only brings a better experience to that market, but also cuts the cost of today's VR by a considerable amount as well. 
Starting at just $299 / £299, the new Oculus Quest price offers a startling reduction in terms of cost. But not only that, you're still picking up high quality virtual reality here. Everything is still battery powered, but the Quest 2 is more responsive with improved processing and RAM, and a sharper resolution as well. 
If you're curious about what mid-range virtual reality can offer in 2020, the Oculus Quest 2 paints the best picture yet.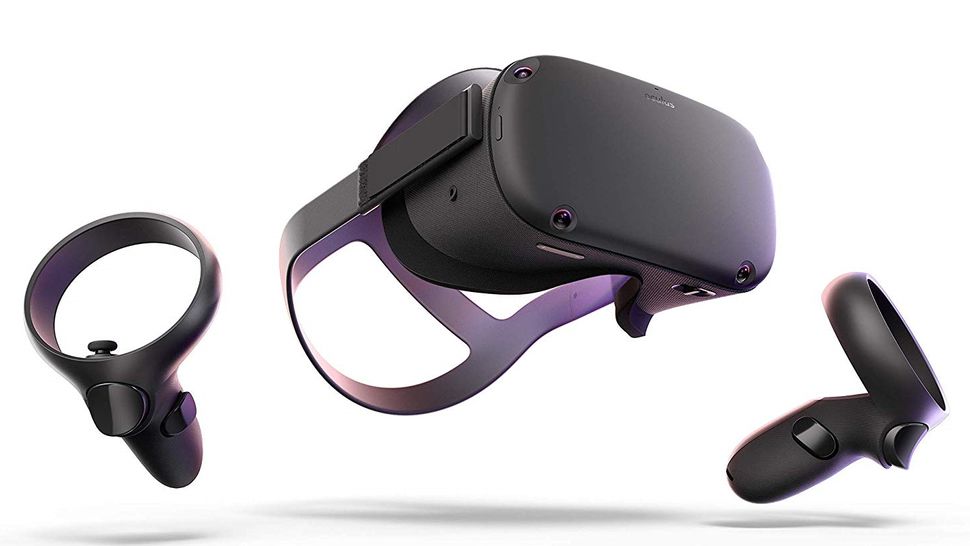 The Oculus Quest price often matches that of the Rift S and yet the latest Oculus headset offers an almost parallel experience to the flagship device with added portability and boundary tracking features. If you want a high-quality VR experience without spending big on a PC to support it, the Quest is for you. 
There's a lot of back and forth surrounding which headset comes across better on paper. While the Quest's 2560×1440 resolution outperforms that of the Rift S, its lower refresh rate may let more attentive eyes down. The Rift may well outshine the Quest if it's hooked up to a top of the range gaming PC, but if you don't have one of those at your disposal Oculus Quest does a pretty good job of making you think you do. 
Oculus Quest opens up a world of virtual reality wherever you find yourself. The all-in-one unit takes the portability benefits of the Go and the game library and tracking capabilities of the Rift S and serves it up in one OLED display and Snapdragon 835 processor. Make sure you bring a charger with you, however – the two-hour battery life of the Quest reflects the power it's capable of during play sessions. 
If you're looking to use your Oculus Quest with SteamVR compatible games, there are streaming workarounds but they aren't officially supported. As it stands, Oculus Quest will not work natively with your Steam library in the same way Oculus Rift S will.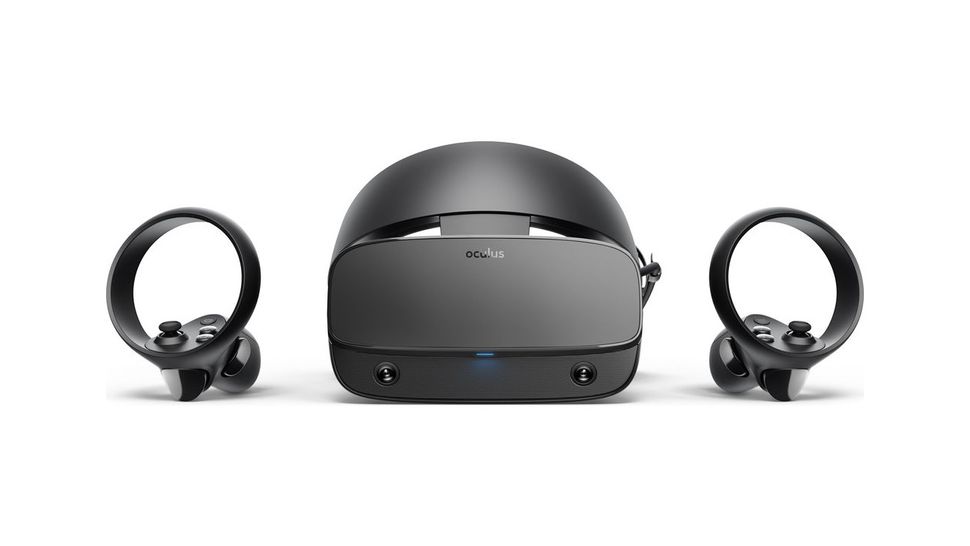 When searching for an Oculus Rift sale price, you should always make sure that you're looking at the latest Rift S version. The Oculus Rift S was released in March 2019 and replaces the original 2016 Rift on store shelves. It offers a lighter, more comfortable overall experience with better audio solutions and an improved display to reduce screen-door effect. 
The Oculus Rift S is the standard PC-powered virtual reality headset we've all come to recognize. It remains a wired device, which may impede your free movement if it weren't for the extra cable length offered straight out the box. With improved tracking courtesy of new external cameras on the headset itself, you won't find yourself stumbling over the lamp of stubbing your toe as much either. 
The Rift S is now easy to set up and use, with the removal of tricky tracking procedures and finnicky sensor positioning entirely. Plus, with a whole roster of flagship VR titles available through the Oculus Store you'll never run out of virtual worlds to explore. 
It's worth noting, however, that Facebook won't be resupplying Oculus Rift S headsets to its retailers. That means the tethered headset is going to be discontinued and far more difficult to find soon – however, if you're still interested we may see more Oculus Rift price drops in the near future as retailers try and clear their inventories. 
Looking to upgrade your PC gaming setup further? Check out our latest SSD deals to give your PC a speed boost before you hook it up to a Rift. Or, if you're looking to switch to a flashier CPU, be sure to keep an eye on the best processor sales we've come across this month.  
Is the Oculus Rift discontinued?
In April 2021, Facebook announced that it would no longer be producing the Oculus Rift S, looking instead to focus on the wireless Quest experience. That means Facebook's announcement last year that the Rift S would be discontinued in 2021 is coming to fruition. 
Retailers who do have stock of the older headset may be dropping the price to shift extra units, but currently the device is sold out at bigger stores like Walmart and Amazon, so if you're set on picking one up before they're gone for good you might need to do some hunting. 
Oculus Touch controller deals
Oculus Touch is a pair of motion controllers with buttons that provide a more intuitive way of interacting with select Oculus Rift S games. The controllers come bundled in with most Oculus Rift deals, and certainly those sold by official retailers. 
The controllers, which let you interact with VR games and apps by moving your arms around and pressing buttons, originally cost a rather steep £190/$199 for the pair, essentially bringing the overall cost much closer to the HTC Vive VR setup. 
On the plus side, the controllers have been reduced to a much more attractive £99/$99, making them an essential purchase if you bought the headset before it was bundled with the controllers.
How much does the Oculus Rift cost?
In the UK, the original recommended price was £549 and $599 in the US. Thankfully, it's recently been reduced and you can now pick one up for £399/$399. Feel free to bookmark this page though to keep an eye on the best Oculus Rift prices as they are updated daily to reflect the best online Oculus Rift deals out there.
Will my PC run Oculus Rift S?
That's a good question, and certainly one to ask before splurging out on the Rift S virtual reality lid for your rig. Handily, Oculus provides minimum and recommended specs so you can check if your setup can handle it. If not, it might be time to upgrade or simply invest in an Oculus Quest headset. 
If you're starting out from scratch and want to build your own Oculus Rift S ready rig, check out TechRadar's article below.
How to build a PC ready for Virtual Reality
Can I use the Oculus Rift S on the PS4 or Xbox One?
Not on either so far. Sony has its own headset with PlayStation VR for the PS4, so we're not expecting Oculus Rift S compatibility any time soon. As for Oculus Rift S on the Xbox One, it's also a no, but with a potential 'maybe' further down the line. Oculus teamed up with Microsoft to include a PC/Oculus-compatible Xbox One controller with the retail release of the headset, so there's already a relationship to potentially build on. Microsoft's HoloLens VR/augmented reality headset has been very quiet of late and hasn't really been pushed as an Xbox One headset, leaving plenty of room for speculation that the Oculus Rift S will make it's way to the Xbox One.


Source from www.techradar.com