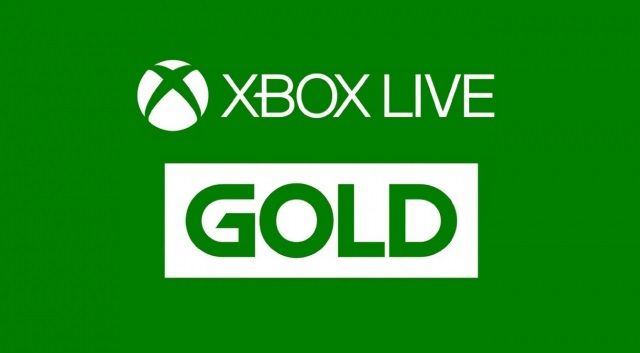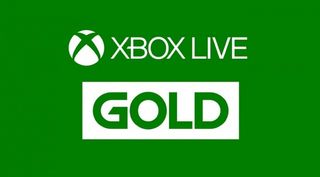 Xbox Live Gold deals can save you a wad of cash on everything from quick three month memberships through to a full year of online services. The Xbox Live Gold price isn't the most expensive online multiplayer subscription in the industry, but it certainly pays to scour some discounts when time comes to renew. That's why we're bringing you all the best Xbox Live Gold deals right here – with all the lowest prices across the range of membership lengths. 
Grabbing your Xbox Live Gold membership through Microsoft can cost you $60 in the US, £50 in UK or $80 in Australia annually, but you can save plenty of cash if you make the most of Xbox Live Gold deals from other retailers. 
We usually see sites like CD Keys offering the best Xbox Live Gold prices around, with some excellent discounts around big releases, holiday seasons, and Microsoft's own sales. However, if you're in the US you can just as easily find discounts at Walmart or Best Buy and across the world Amazon often has some strong Xbox Live Gold deals as well.
If you're also tempted by the Xbox Game Pass library, you might want to check out the Xbox Game Pass Ultimate membership. The subscription combines access to the entire Game Pass library with Xbox Live Gold, offering both services for one simple price. 
We're always on the lookout for the cheapest Xbox Live Gold deals going, so scroll down to find the best prices in your area or make sure you're getting the best Xbox One price if you're in the market for a new console, and stay in touch if you're trying to work out where to buy Xbox Series X. 
Need something to play? Here's all the cheapest Xbox game deals around
Cheapest Xbox Live Gold deals
We generally find that CDKeys is one of the cheapest prices to buy 12-month Xbox Live Gold deals. However, you'll need to make sure that your Xbox Live Gold membership code will work in your country, so double check the region before picking one up.
If you'd prefer to go down the official route, you can buy directly from Microsoft's website. There are discounts sometimes, but we generally find prices stick to the full RRP. If you'd like to take a look, that'd be $59.99 in the US or £39.99 in the UK or $79.95 in Australia.
Cheapest 3 month Xbox Live Gold deals
We usually see three month Xbox Live Gold memberships going for between $20 and $25 / £15 and £20, so if you spot a price lower than this in our price comparison chart below you know you're getting a good deal.
Cheapest 6 month Xbox Live Gold deals
The six month Xbox Live Gold price tends to settle between $30 – $40 (£25 – £30), which makes it much better value than the shorter subscription if you're in it for a longer haul. 
Cheapest 12 month Xbox Live Gold deals
Xbox Live Gold prices on a 12 month membership can stick pretty close to $60 / £50 at times, but during sales seasons we've seen them drop far lower than that. You'll find the lowest prices from around the web just below.
Xbox Live Gold price: what do you get for your cash?
The main draw to that Xbox Live Gold price is access to online multiplayer, as it's the only way to play co-operatively or competitively online on Xbox. However, there are other benefits included to sweeten the deal a little, like two free monthly games and exclusive discounts at the Microsoft Store as well.
Is the Xbox Live Gold price worth it?
If you want to play online, you need to grab yourself an Xbox Live Gold subscription to do so. However, if you're not looking for multiplayer, you might be struggling for reasons to pick up a new service. 
One of those reasons may be the Games with Gold program which offers free Xbox titles every month in a similar vein to Sony's own PlayStation Plus offerings. This is included with your Xbox Live Gold membership, so if you regularly find yourself looking for something new to play there are some benefits here. 
Plus, those Xbox Live Gold member discounts will come in handy if you're a regular shopper, so if you're spending a lot on that digital marketplace you may well make back the Xbox Live Gold price overall.
Xbox Game Pass Ultimate
If you want to combine your Xbox Live Gold and Xbox Game Pass subscriptions, you can save with the Xbox Game Pass Ultimate. On top of your free monthly games courtesy of Live Gold, you'll also get access to the entire Xbox Game Pass library for one price. 
While you can only grab three month memberships at the moment, buying both Xbox Live Gold and Xbox Game Pass separately through a rolling subscription with Microsoft will set you back $59.94/£44.94 for those three months. The Xbox Game Pass Ultimate will save you at least $15/£12, and that's before you've even taken a look at the great deals below. 
We'd recommend starting off with the $1/£1 introductory month available through your Xbox console, before cancelling your auto-renew and grabbing one of these amazing discounts. 
Use Xbox Live Gold deals for Game Pass Ultimate
As of June 2019, there's an even better way to make the most of these Xbox Live Gold deals – turning your membership into a Game Pass Ultimate subscription. Game Pass Ultimate combines the online play of Live Gold and the game streaming library of Game Pass to bring you the ultimate Xbox experience. Plus, Microsoft are offering an introductory $1/£1 price tag on players' first month with the subscription. 
This is where it gets interesting, though. Microsoft is also offering to convert any remaining Xbox Live Gold months you have left when you sign up into Game Pass Ultimate months. As long as you add the Live Gold months to your account before you sign up for Ultimate, you can stack gift card codes to save an amazing amount of cash. Previously, this could net you up to 36 months of Game Pass Ultimate, however now that amount is based on a conversion ratio of how long you have left on your Live Gold subscription. It's a great way to make the most of those Xbox Live Gold deals and explore the Game Pass library in one go. 
You're still spending money on the Live Gold deals, but this subscription is far cheaper than Xbox's most expensive membership. Plus, Microsoft is fully supportive of the lifehack, so there's no need to worry about being told off. 
What are the free Xbox Games with Gold this month?
We've got you covered. Each month we update the list of extensive freebies for the Xbox Live Games with Gold promotion. Why not bookmark the page below to make sure you never miss out?
This month's free Games with Gold on Xbox
Check out the latest cheap Xbox One bundles and sales
Are there Xbox Live Gold free trials? 
It is possible to take the online service out for a spin with an Xbox Live Gold free trial. Unfortunately, you're most likely to find these with the purchase of a console, though you might also be able to pick up free trials with peripherals and games over peak shopping seasons like Black Friday.
Xbox Live Gold gift cards
If your looking for Xbox Live Gold gift cards ahead of the holiday season, you'll be happy to learn you can gift a membership quickly and easily, whether you're buying through Microsoft or a third party like CDKeys or Amazon. Many retailers have their own gifting services, in which case you'll just need your recipients email address but if you don't want to use this service, simply make a note of the code you receive with your order (it will be formatted XXXXX-XXXXX-XXXXX-XXXXX-XXXXX) and pass it on to the recipient. 
You can redeem your Xbox Live Gold gift card directly at Microsoft. 
Is the Xbox Live Gold price increasing?
For one hot second the Xbox Live Gold price was increasing, however as of January 2021, that decision has been reversed (no less than 24 hours after being initially announced). It seems the backlash was too great for Microsoft to put its costs up at this stage.


Source from www.techradar.com